Detroit-based Shinola has brought their exacting attention to mechanical and aesthetic details to a new endeavour with the launch of an audio technology division they call, Shinola Audio. Their first product is The Runwell, an American-made, solid aluminum, steel and wood 2-speed belt-driven turntable featuring a modular phono pre-amp and solid 40 lbs construction, representing Motor City manufacturing to the fullest.
The Runwell and Shinola Audio division is spearheaded by Alex Rosson, founder of Audeze, with the turntable made possible thanks to a partnership with industry turntable manufacturer, VPI Industries. Assembled at the Shinola flagship store in Detroit, and with materials sourced from MDI precision metal manufacturing in New Jersey for steel and aluminum components and American Board Assembly of Southern California for the custom electronics, the $2,500 audio component represents the company's made in America ethos.
After two years of work, blood, sweat, and tears our collaboration with Shinola has come to light. This has been a labor of love to create an easy to use high end product with the quality and performance of a VPI and with the style and dedication of a Shinola product. The shared value of both companies is love for an American Made product and opportunity for the American worker. – Mat Weisfeld, CEO of VPI Industries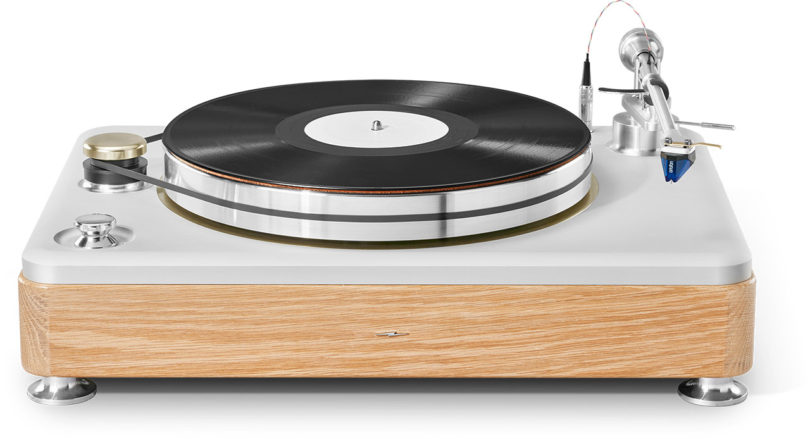 With an initial 500 unit launch run planned, The Runwell will be a high-demand, rare find offered at a premium of $2,500. Discriminating audiophiles and aesthetes can procure one with an aluminum with oak wooden base or an all-black edition at Shinola stores, online, and at select domestic retailers.

Design From Around The Web