A busy couple from San Francisco were looking for a place to retreat to when they wanted to get out of the city which led them to The Shack. The small, dark cottage in Marin County, California, originally came with low ceilings and a closed off floor plan that didn't work for the homeowners. To rectify the situation, they hired Feldman Architecture to create a modern hideaway with views of the surrounding mountains.
The architects blended original character with modern elements to create the perfect spot to spend weekends and holidays. Outside, various levels were created for eating, relaxation, and swimming in the new pool.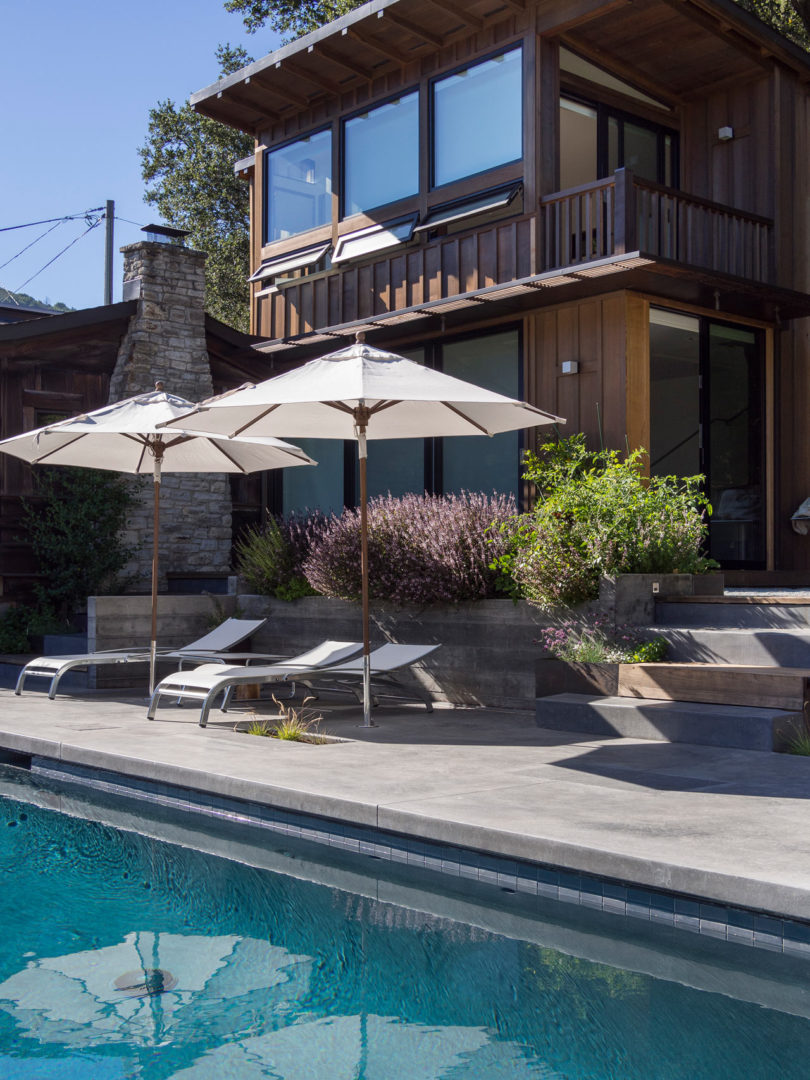 A two-story addition was built to enlarge the living room while adding a master bedroom suite upstairs with framed views of Mount Baldy.
In addition to the new swimming pool, a detached garage was built and it features a green roof.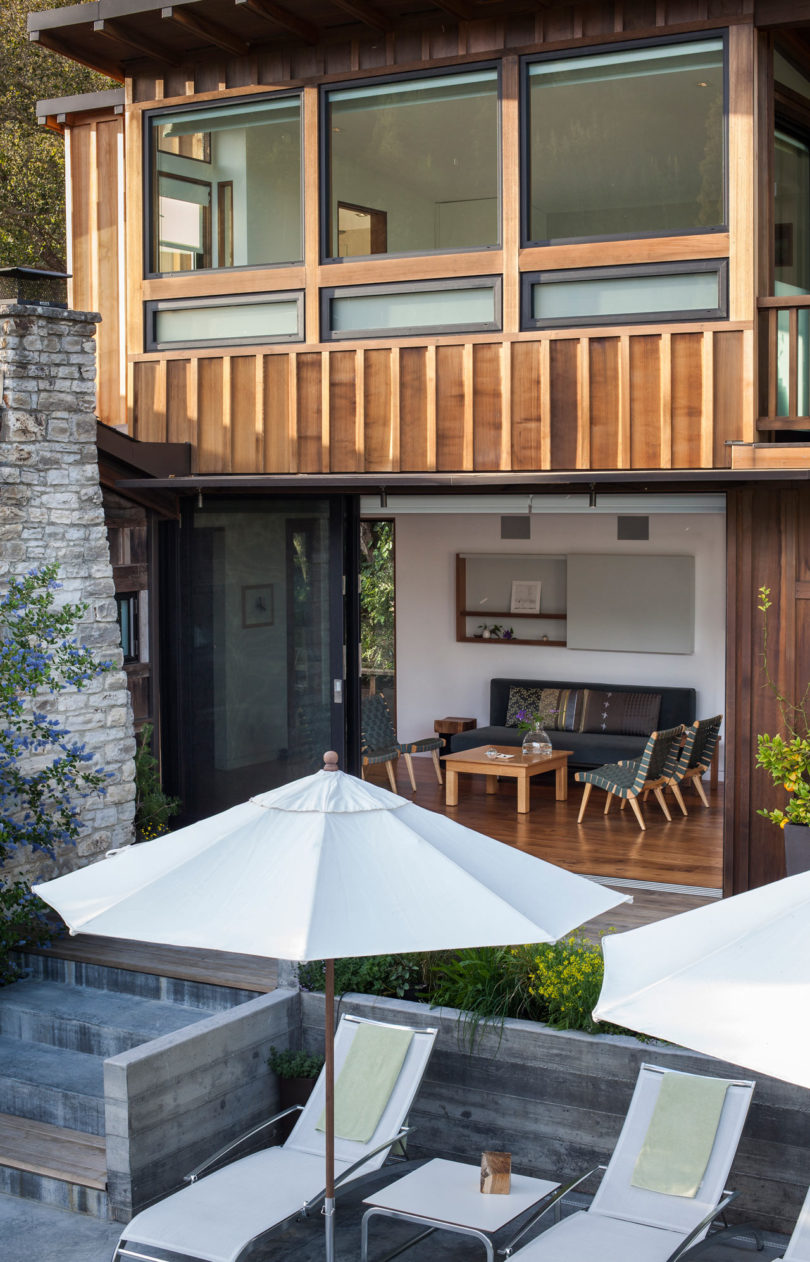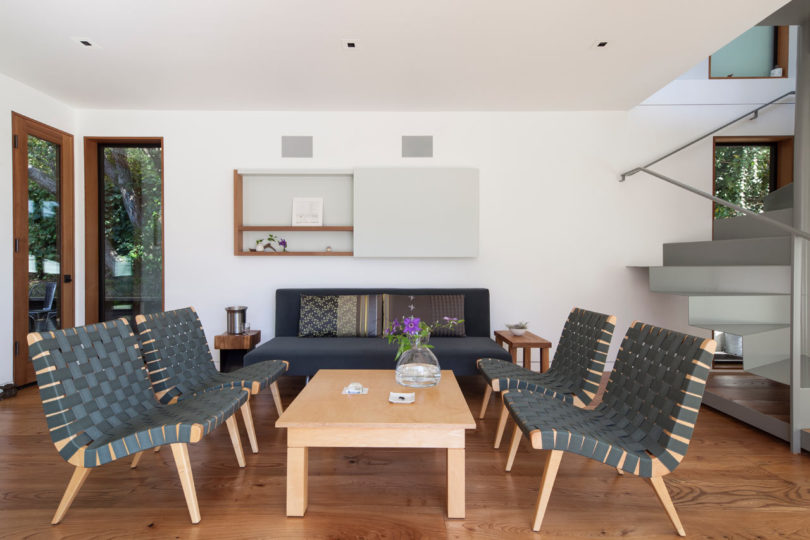 The interior was opened up and it revealed original Douglas Fir on the sloped ceilings. That inspired them to seek out reclaimed local wood for the floors, mantel, and interior doors.
The fireplace made of Sonoma stone was preserved from the original house, as was the redwood siding on the exterior.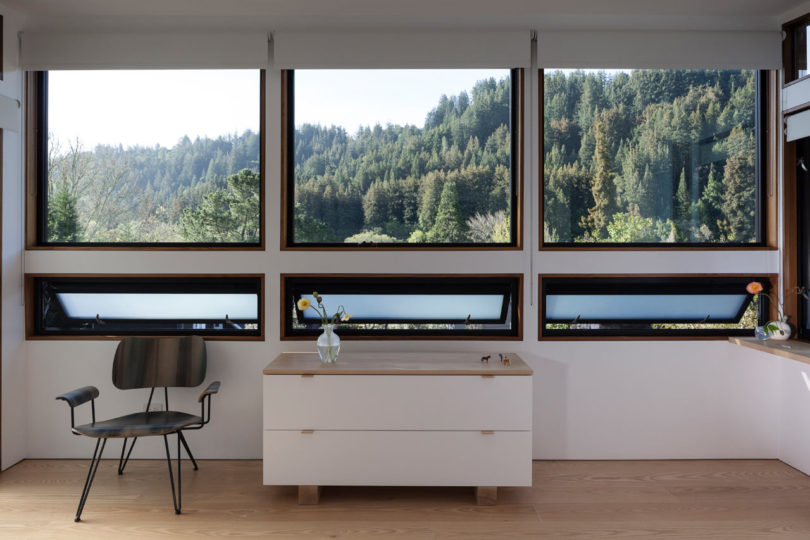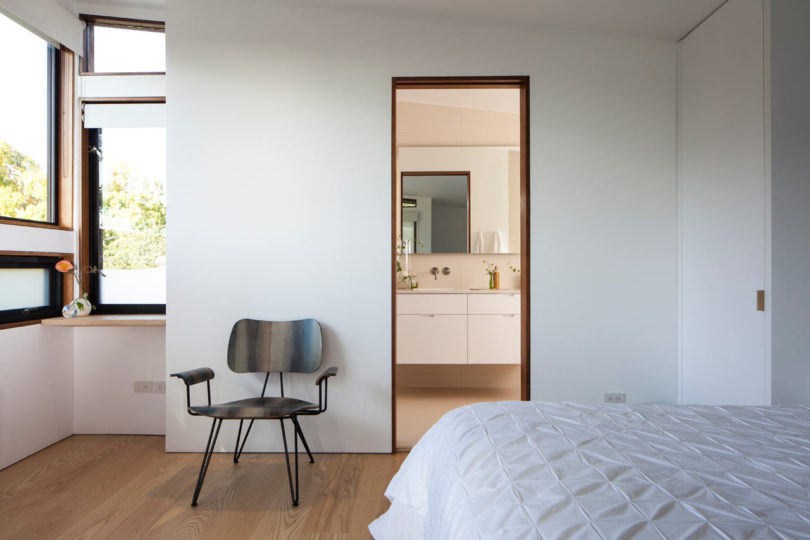 Photos by Phil Bond.

Design From Around The Web