The Siren Hotel was conceptualized with two images in mind: the Greek mythological creature, the siren, who lured sailors to her; and the siren call, drawing people back to the city of Detroit.
In a neighborhood of old world hotels in the Motor City, design development firm ASH NYC have turned the iconic 1926 Italian Renaissance-style Wurlitzer building into a full flaunt of modern nostalgia. While original travertine floors, terra cotta signs, and plaster details on historic ceilings remain as reminders of the building's past lives, the hotel's 18th and 19th century Italian antiques in the lobby and the pink, white, and navy accents display the ASH NYC's contemporary sensibilities as well.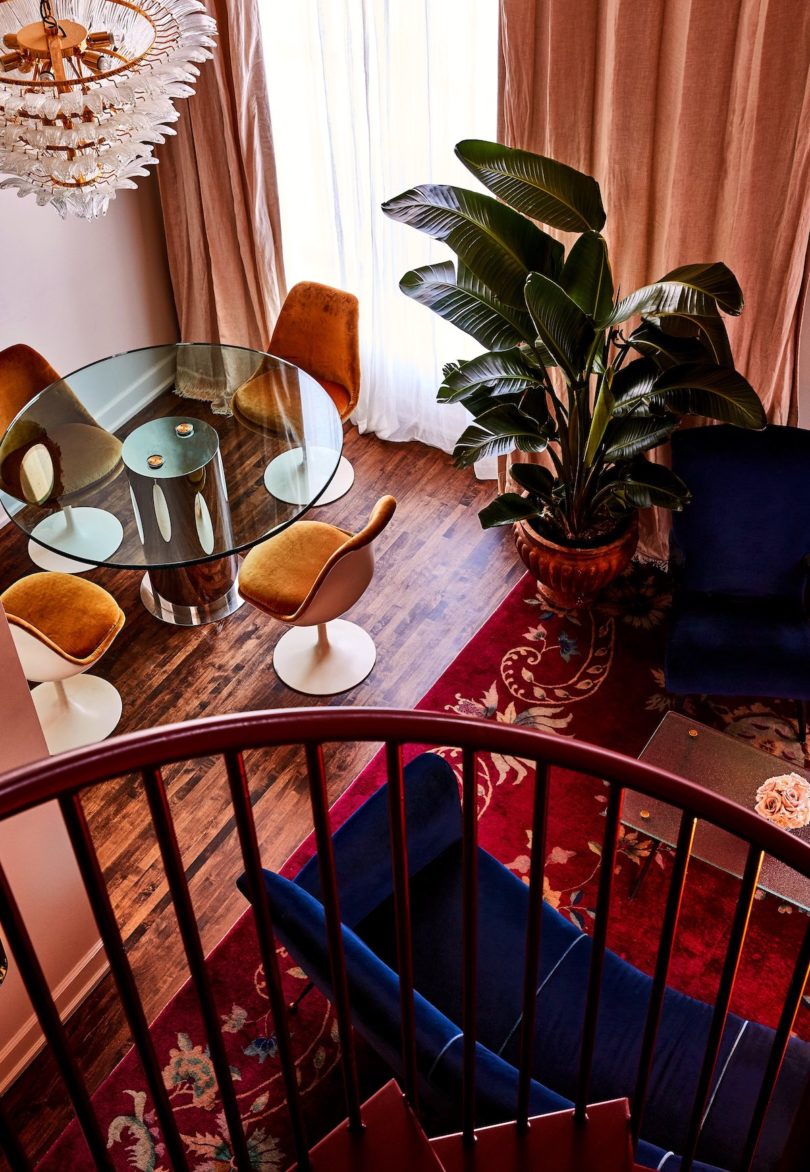 On the 29th of August, the hotel debuted their in-house restaurant, Karl's, helmed by Detroit native Kate Williams. The space looks like a proud practice in curating modern nostalgia: ASH NYC combined vinyl banquettes, linoleum walls, mint tiles, with chrome and neon accents. Karl's moves smoothly between day and night, becoming a bakery, a diner, and a dive bar, and boasts an original Wurlitzer jukebox for a final touch.
What: The Siren Hotel
Where:1509 Broadway St, Detroit, Michigan 48226

How much? Rooms from $179 a night
Design draw: While original travertine floors, terra cotta signs, and plaster details on historic ceilings remain as reminders of the building's past lives, the hotel's 18th and 19th century Italian antiques in the lobby and the pink, white, and navy accents display the ASH NYC's contemporary sensibilities as well.
Book it: Visit The Siren Hotel