The Slab House in Poland Resembles How a LEGO House Would Be Built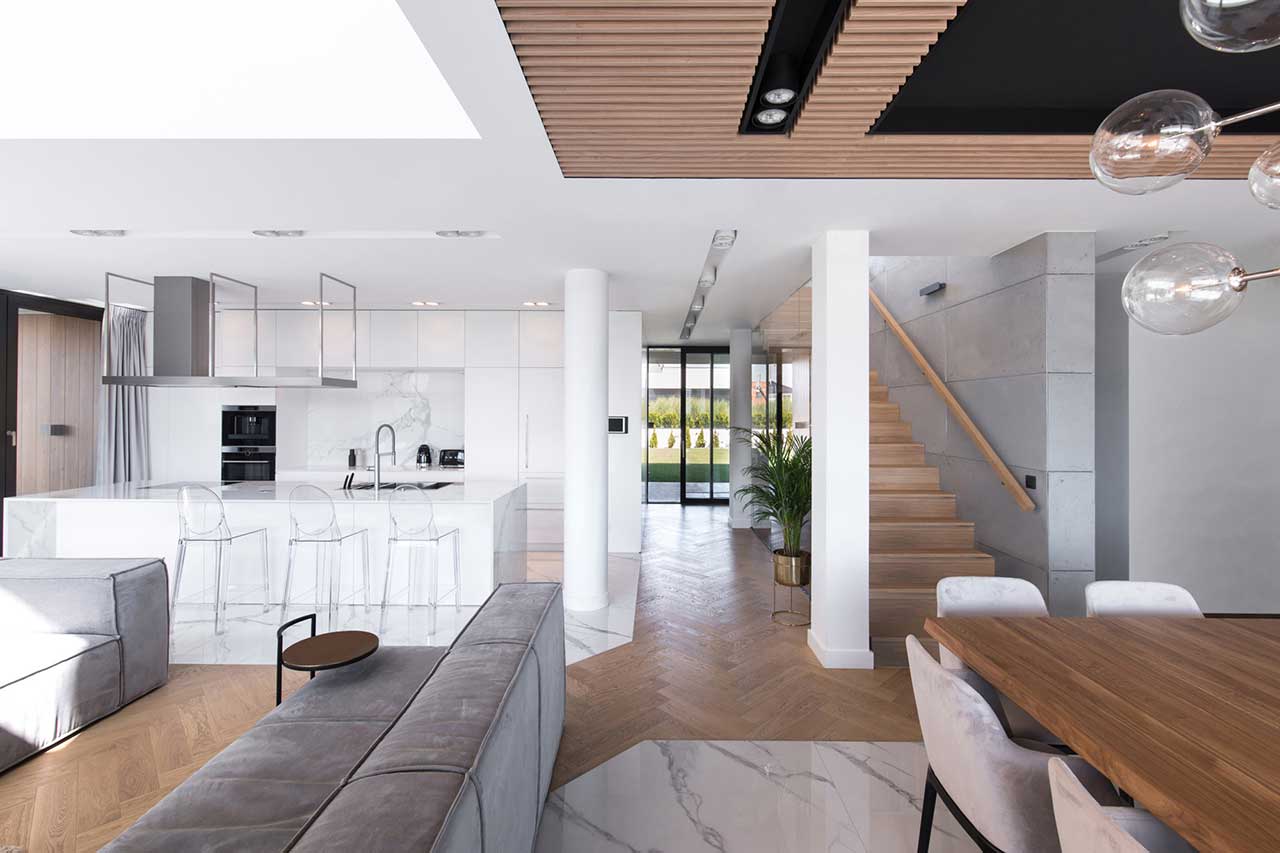 The Slab House in Poland Resembles How a LEGO House Would Be Built
1/25 Photos
2/25 Photos
3/25 Photos
4/25 Photos
5/25 Photos
6/25 Photos
7/25 Photos
8/25 Photos
9/25 Photos
10/25 Photos
11/25 Photos
12/25 Photos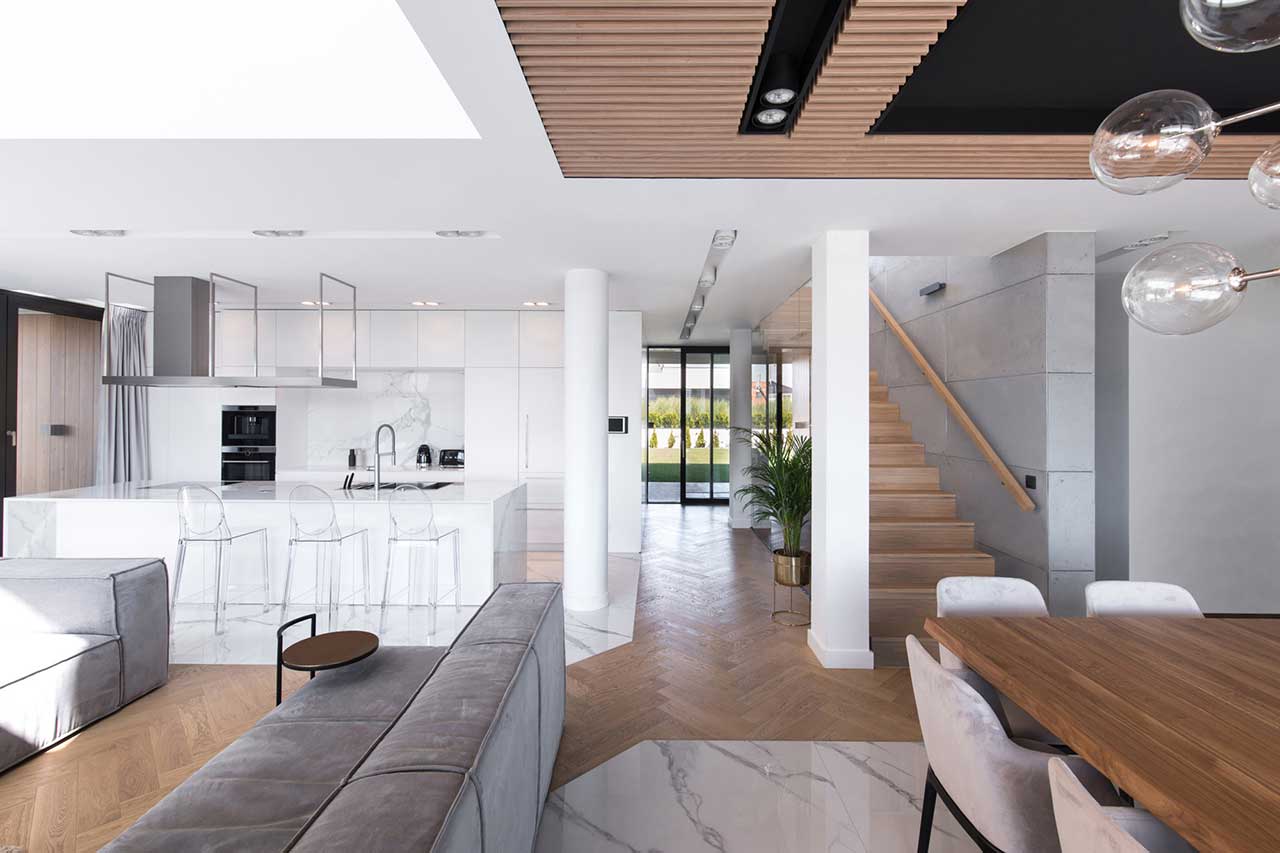 13/25 Photos
14/25 Photos
15/25 Photos
16/25 Photos
17/25 Photos
18/25 Photos
19/25 Photos
20/25 Photos
21/25 Photos
22/25 Photos
23/25 Photos
24/25 Photos
25/25 Photos
The Slab House is a residential project recently completed in the suburbs of Poznań, Poland, by mode:lina™. The property presented design challenges due to its hilly location requiring the architects to get creative. They looked back to childhood to everyone's favorite building blocks, LEGO, which inspired the three-story design with the floors separated by even slabs, resembling LEGO blocks stacked on top of each other.
The floor slabs extend out past the walls creating outdoor spaces, some of which are covered. The ground floor houses the garage and technical aspects of the house, while the first floor is made up of five cubicles – a dressing room, guests' bedroom, bathroom, open space with kitchen and the chimney with an audio/visual infrastructure. Between the cubicles are glass walls that keep sight lines open throughout. The top floor has cubicles shaped like two separate house-like structures with one being the parent's bedroom and the other being the kids' bedrooms and an open mezzanine that looks down into the living room below.
Residing between the ground and first floors is an outdoors space that features a swimming pool.
Inside, the color palette is kept neutral with mostly white surfaces, wooden details, and grey furnishings. The kitchen has white cabinetry that matches the entertainment wall, along with a white Carrera marble backsplash and island.
Photos by Patryk Lewiński.