The Soft Blown Lighting Collection Gives Nod to Balloon Art
The Soft Blown Lighting Collection Gives Nod to Balloon Art
1/14 Photos
2/14 Photos
3/14 Photos
4/14 Photos
5/14 Photos
6/14 Photos
7/14 Photos
8/14 Photos
9/14 Photos
10/14 Photos
11/14 Photos
12/14 Photos
13/14 Photos
14/14 Photos
After debuting at Milan Design Week 2023, the Soft Blown collection landed stateside during NYCxDesign 2023 marking the first collaboration between Lladró and the Stockholm-based design practice founded by Luca Nichetto. No stranger to playful design, Nichetto Studio created Soft Blown with a whimsical slant that gives nod to balloon art. Think of a street fair on a sunny day that's filled with performance artists effortlessly twisting colorful balloons into clever balloon creations, and it's from there that the Airbloom table lamp and the Afloat suspension lamp were born.
Nichetto Studio tapped into Lladró's expertise and history with porcelain lighting to think about pushing the materials into unique shapes and designs that appear soft. Oval-shaped, hand-blown components with different textures are combined to form two distinctive, quirky designs, each available in three colorways.
The Airbloom table lamp consists of a white globe shade in a translucent porcelain with a woven texture that sits atop an oval-shaped stem with a carved pattern similar to that found on an inflatable pool lounger. Three smooth, oval-shaped modules make up the base.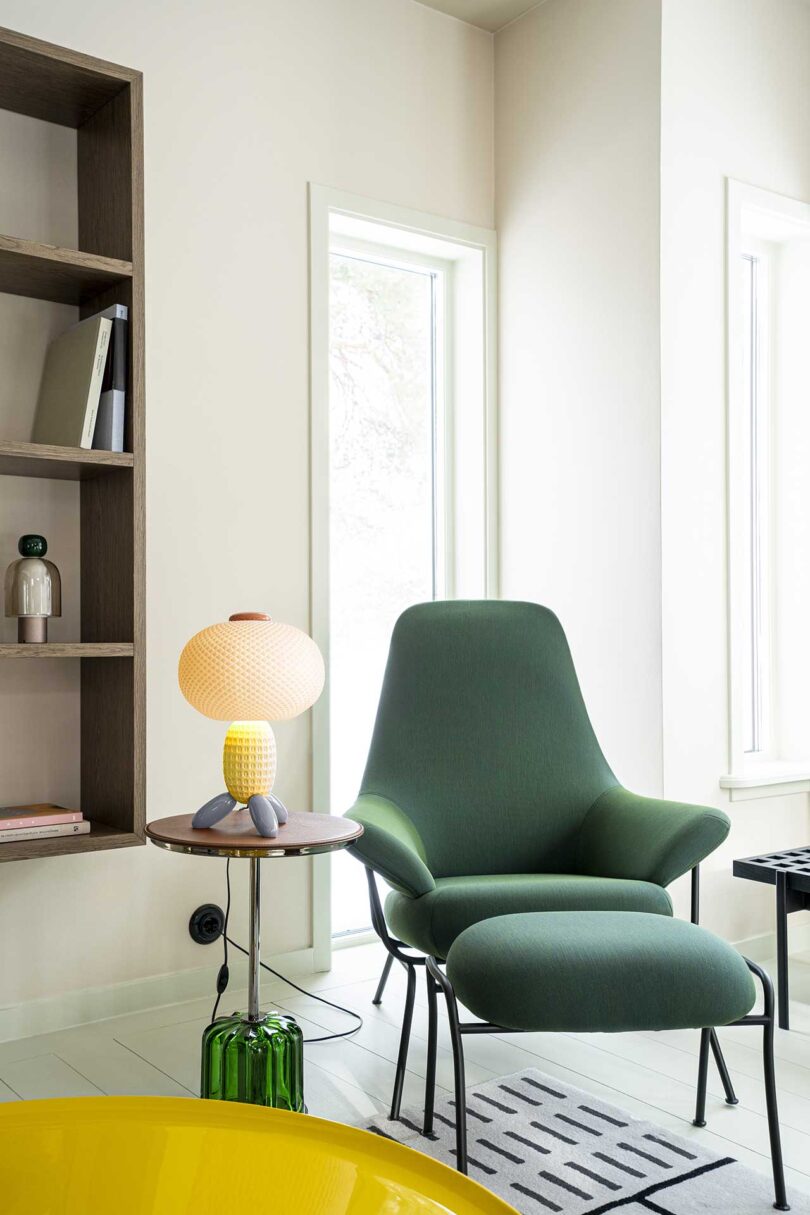 The Afloat suspension lamp comprises a central stem of six "balloon" modules, some smooth and some textured, pieced together for a weightless feel. Six long oval-shaped pieces emerge from the center to hold the engraved bulbs, which emit a soft glow.
To learn more about the Soft Blown collection, visit lladrocontract.com.