The Tear Away House Merges Old and New With a Vertical Rupture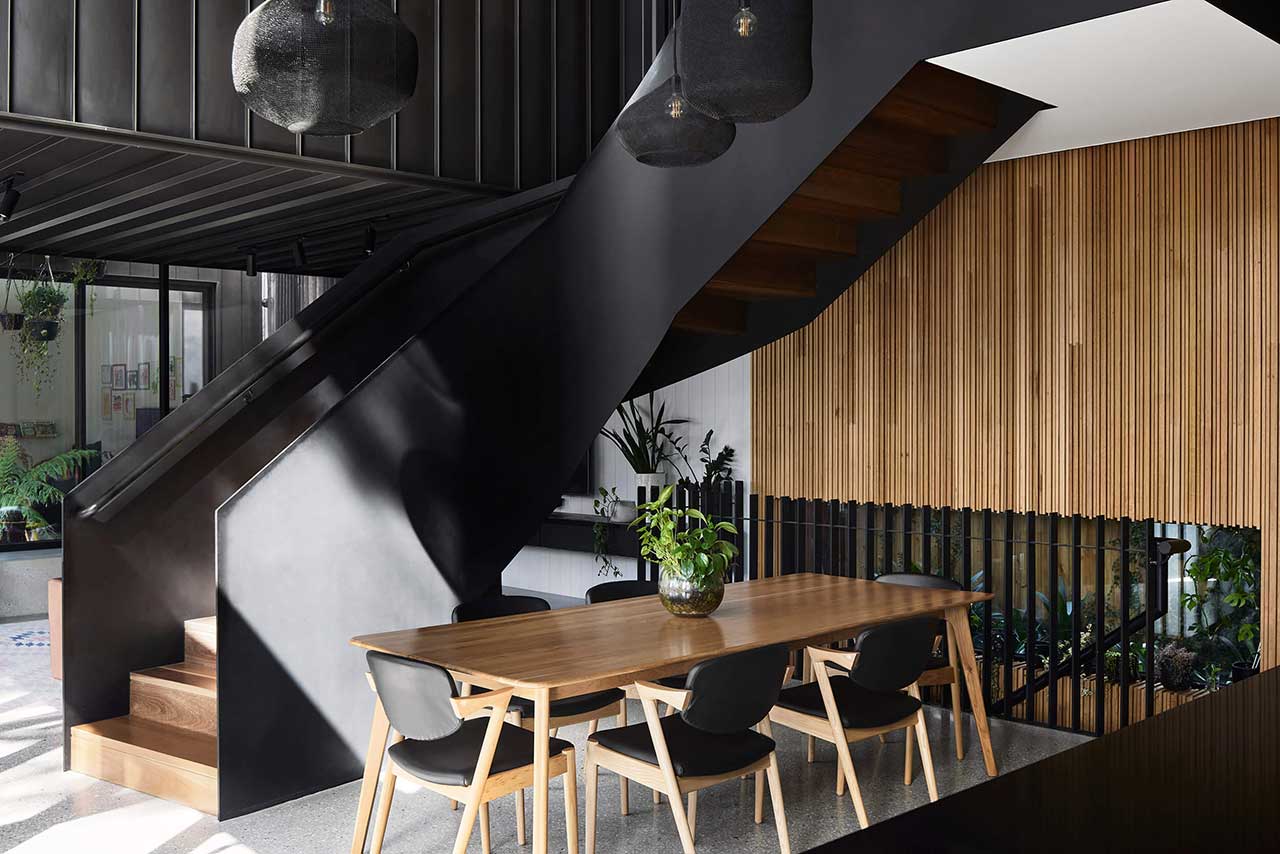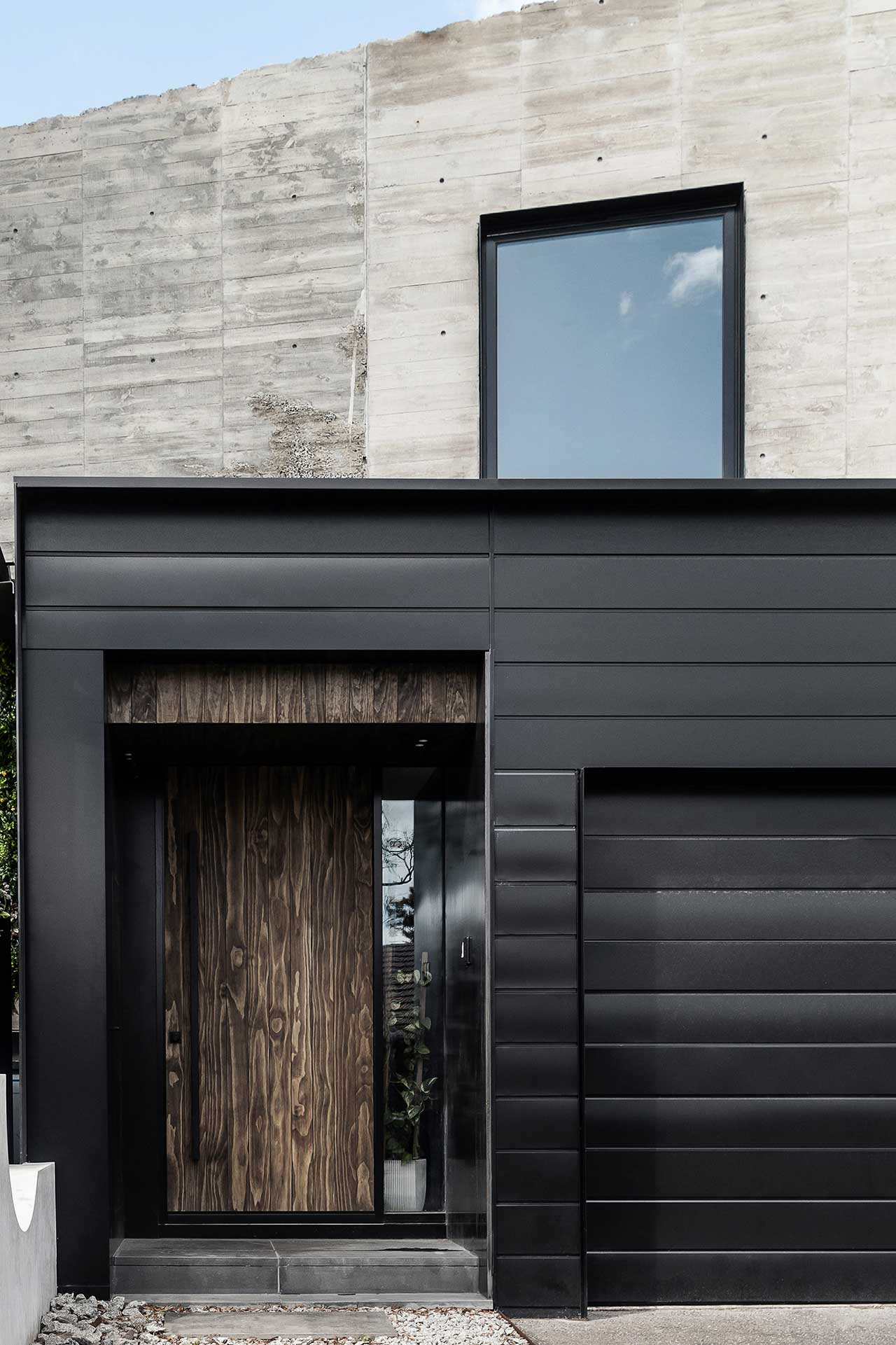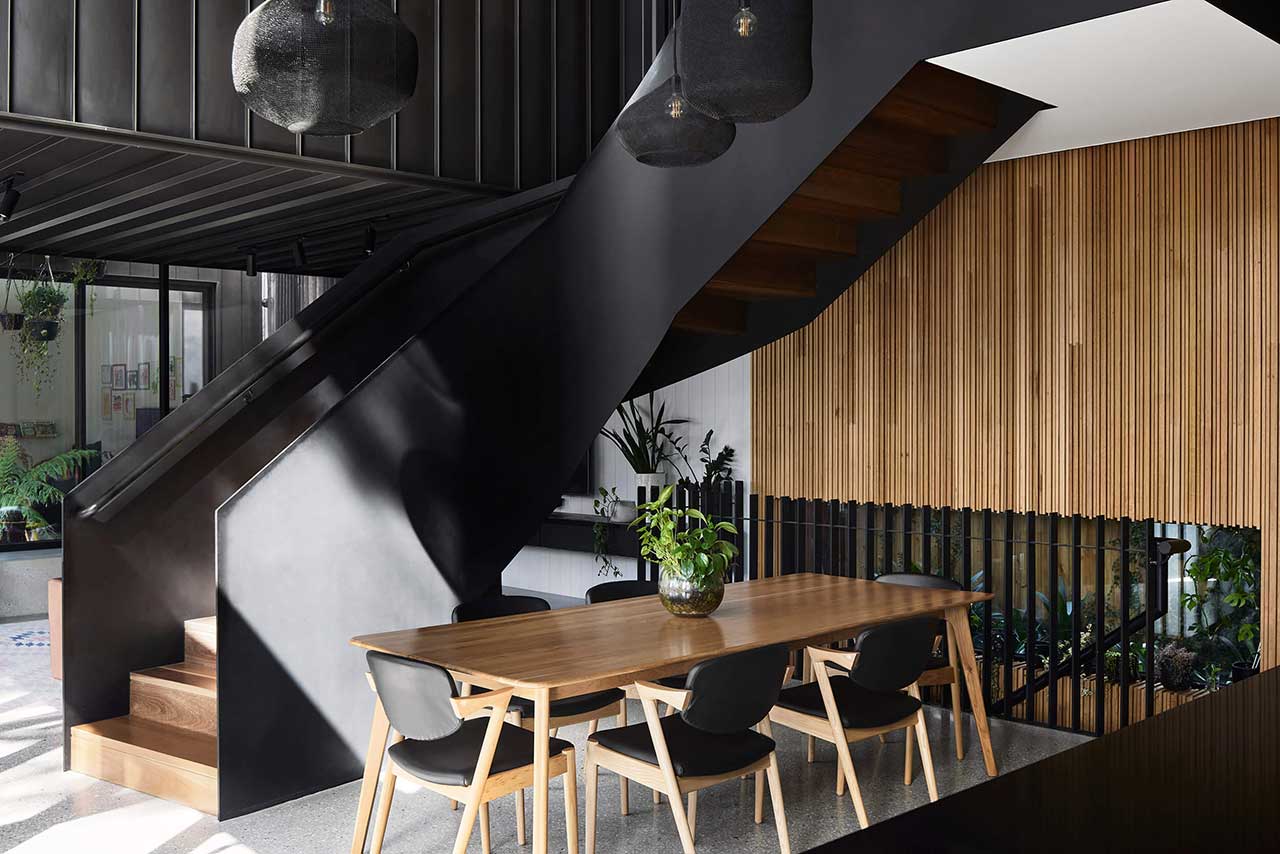 The Tear Away House Merges Old and New With a Vertical Rupture
1/16 Photos
2/16 Photos
3/16 Photos
4/16 Photos
5/16 Photos
6/16 Photos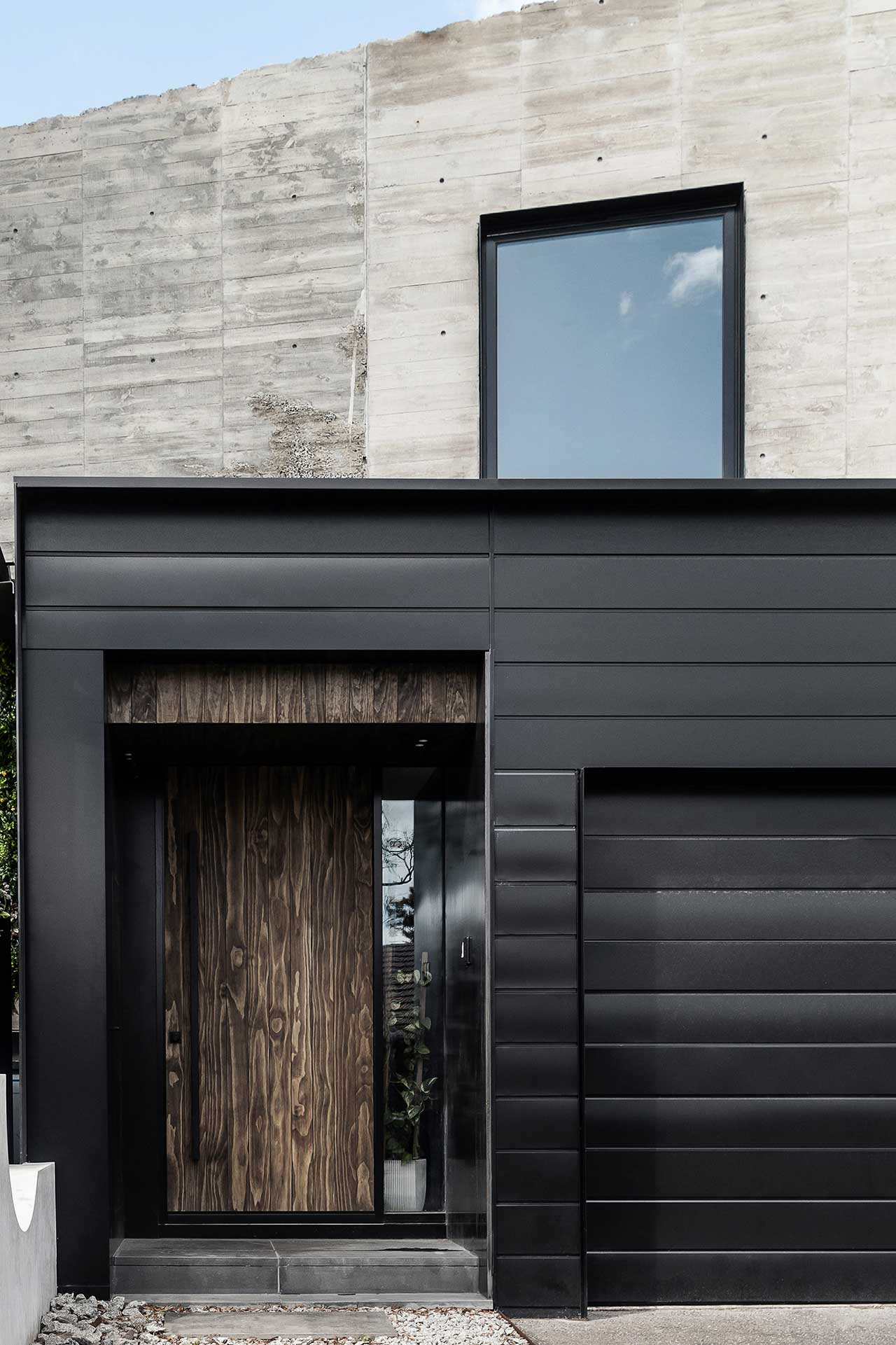 7/16 Photos
8/16 Photos
9/16 Photos
10/16 Photos
11/16 Photos
12/16 Photos
13/16 Photos
14/16 Photos
15/16 Photos
16/16 Photos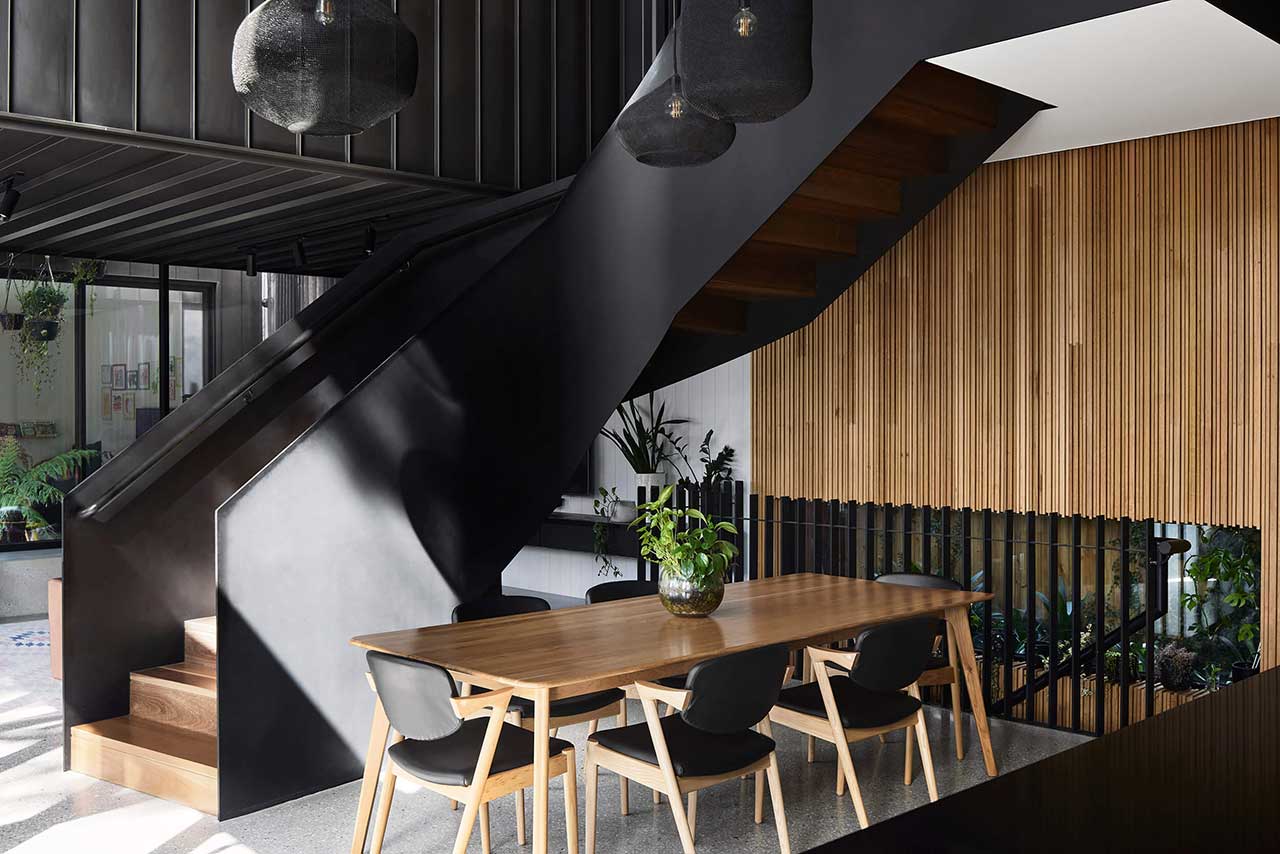 Working with a slew of challenging site conditions, Splinter Society thought creatively when designing an addition to a historical home in Ivanhoe, a suburb of Melbourne. The Tear Away House is born from an existing, two-story brick structure that's connected to an adjoining home with a shared wall. To make it work, a portion of the original structure remains with the addition of a "vertical rupture" in the form of an unfinished brick wall. Playing off the original brick section, the modern addition uses cast concrete to complement the solidity and mass of the original materials. The concrete wall is left unfinished, adding a slight industrial feel to the new section of the home.
The raw concrete is paired with wood elements and black details, including a central winding black steel staircase with wood stairs. A light terrazzo floor adds to the layers of texture throughout.
The kitchen is dramatic yet minimalist with white cabinets and an all-black island. Despite all of the black details throughout, the interior is filled with natural light thanks to the back wall of windows.
The back of the home is outfitted with sliding folding glass doors that help extend the usable space onto the deck.
Photos by Sharyn Cairns and Melany Wimpee.