The Thankspressure Rug Combines Acupressure With Dance to Treat Common Ailments
The Thankspressure Rug Combines Acupressure With Dance to Treat Common Ailments
1/11 Photos
2/11 Photos
3/11 Photos
4/11 Photos
5/11 Photos
6/11 Photos
7/11 Photos
8/11 Photos
9/11 Photos
10/11 Photos
11/11 Photos
Designed by Sangmin Oh, a 4th year student at Design Academy Eindhoven and founder of Osangmin Studio, Thankspressure is a tapestry project that prompts the user to engage in acupressure through dance in order to treat six common ailments. What looks like raised pebbles throughout the rug are actually various dance steps that Oh believes will help relieve headaches, eye strain, stiffness, stomachaches, constipation and period pains. The rug, produced in collaboration with TextielLab, is accompanied by a book that shows how it should be technically used. Through textile and innovative technologies, Oh combines eastern acupressure with western sports dances on a colorful stage.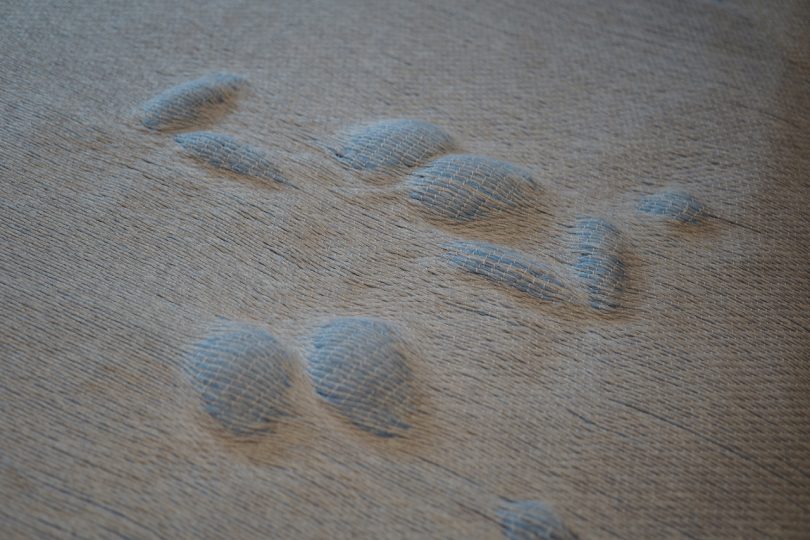 For more information on the Thankspressure rug, contact Osangmin Studio via Instagram.
PANTONE Color of the Year 2022
The Pantone Color of the Year 2022 is… PANTONE 17-3938 Very Peri! Check out this curated collection of our favorite finds on Design Milk Shop that give nod to the Pantone Color of the Year 2022 to get ahead of the New Year!