The Tirhal Collection Empowers Women Artisans Through Craft + Culture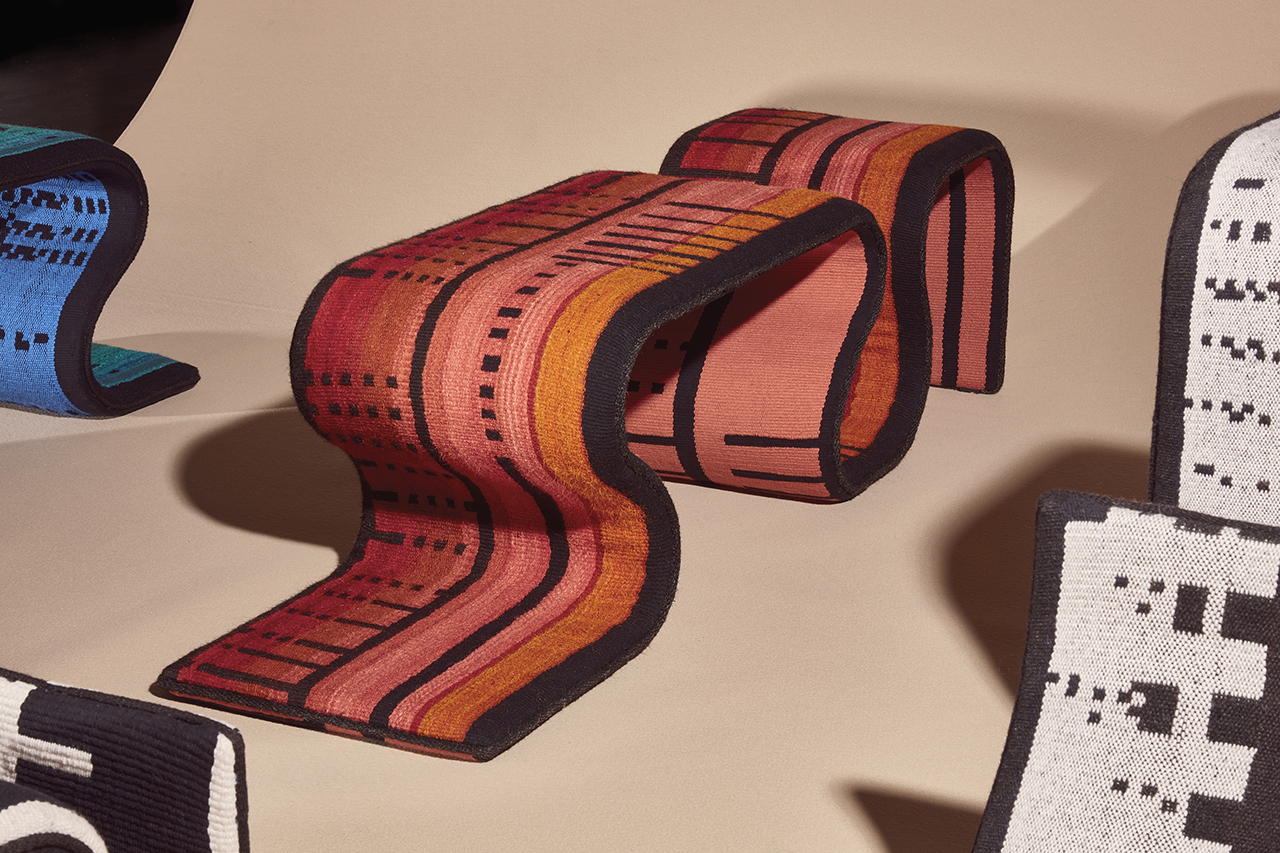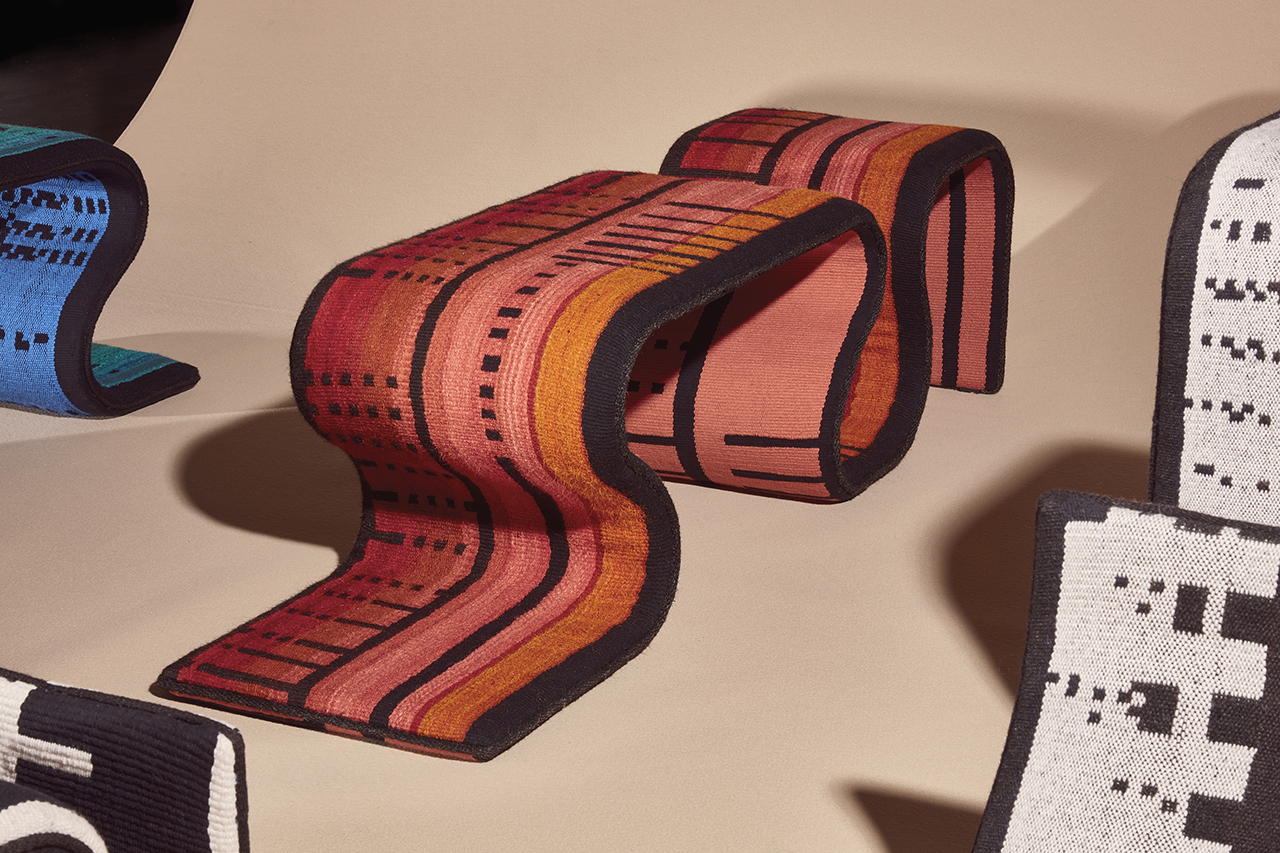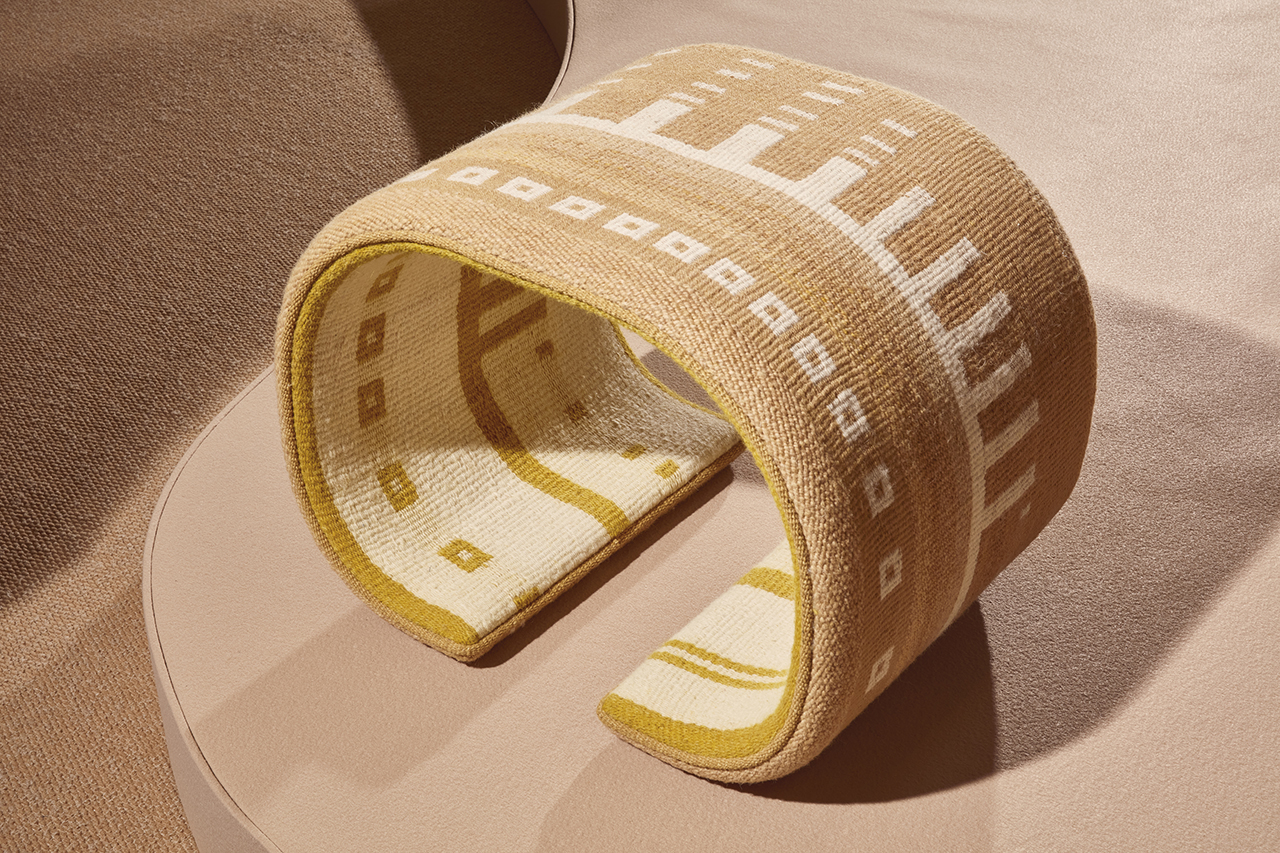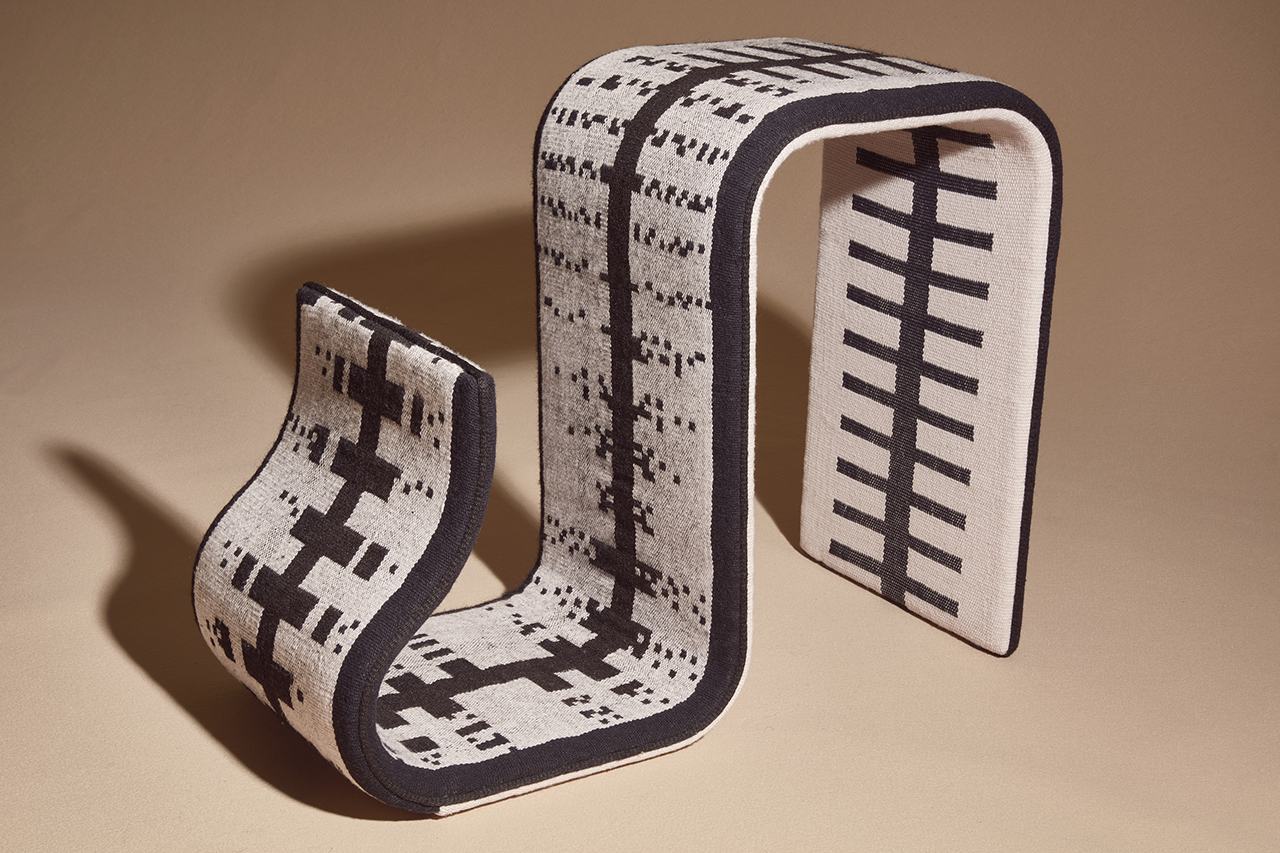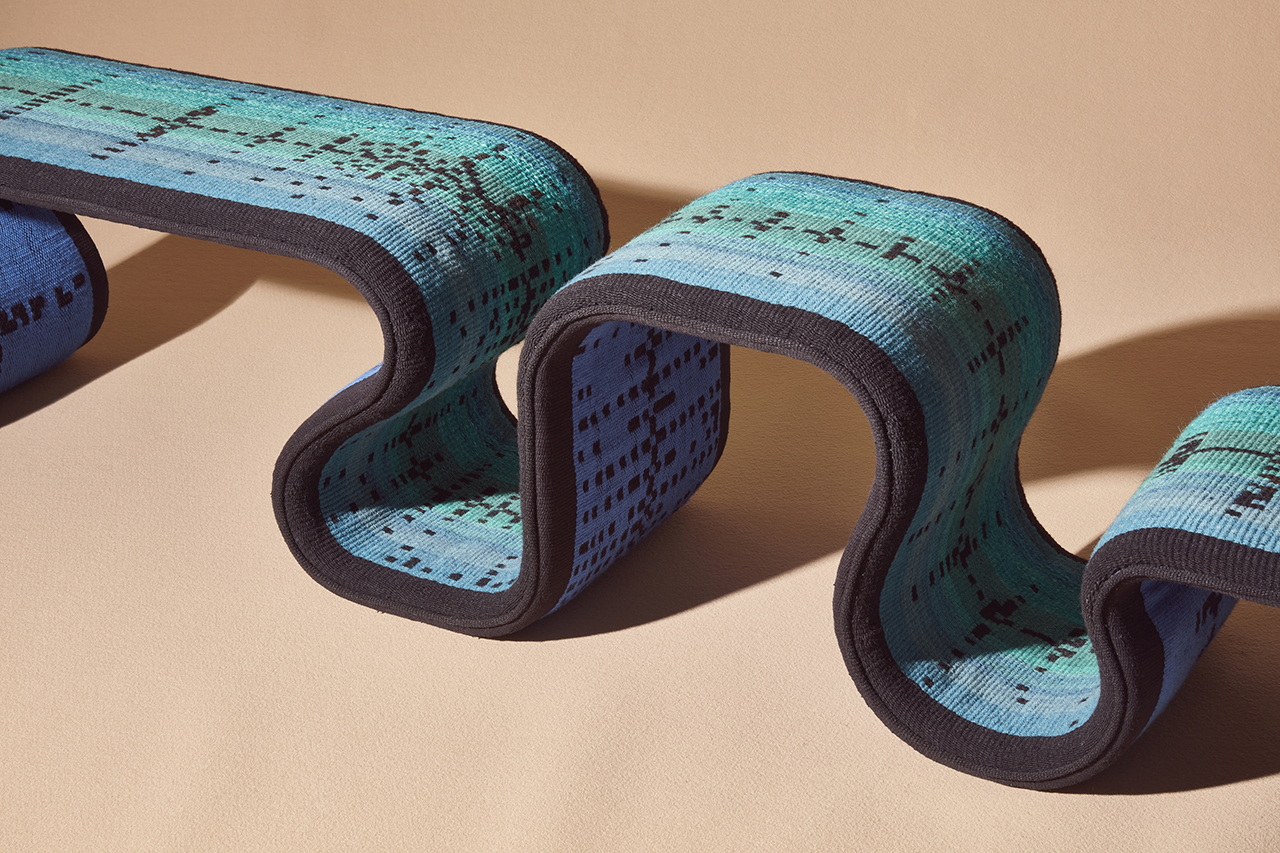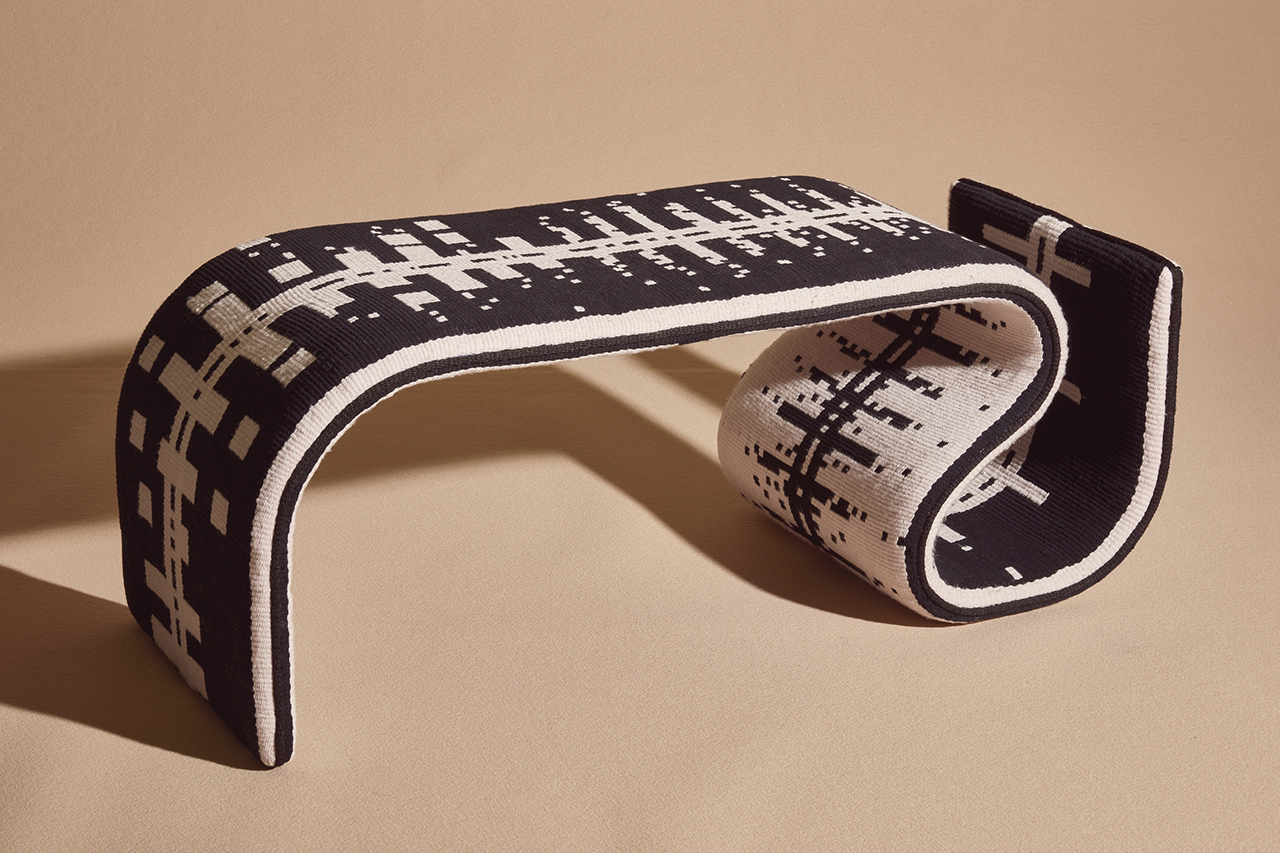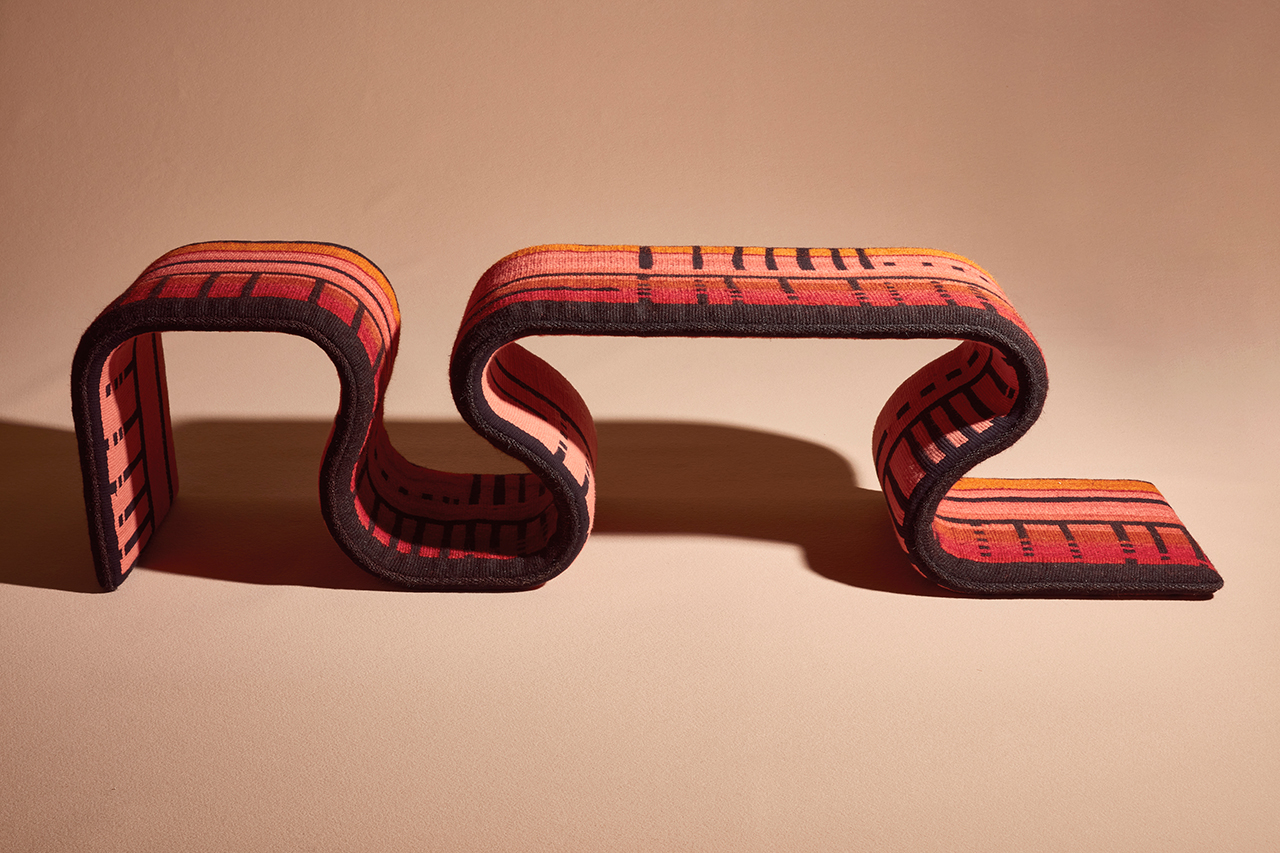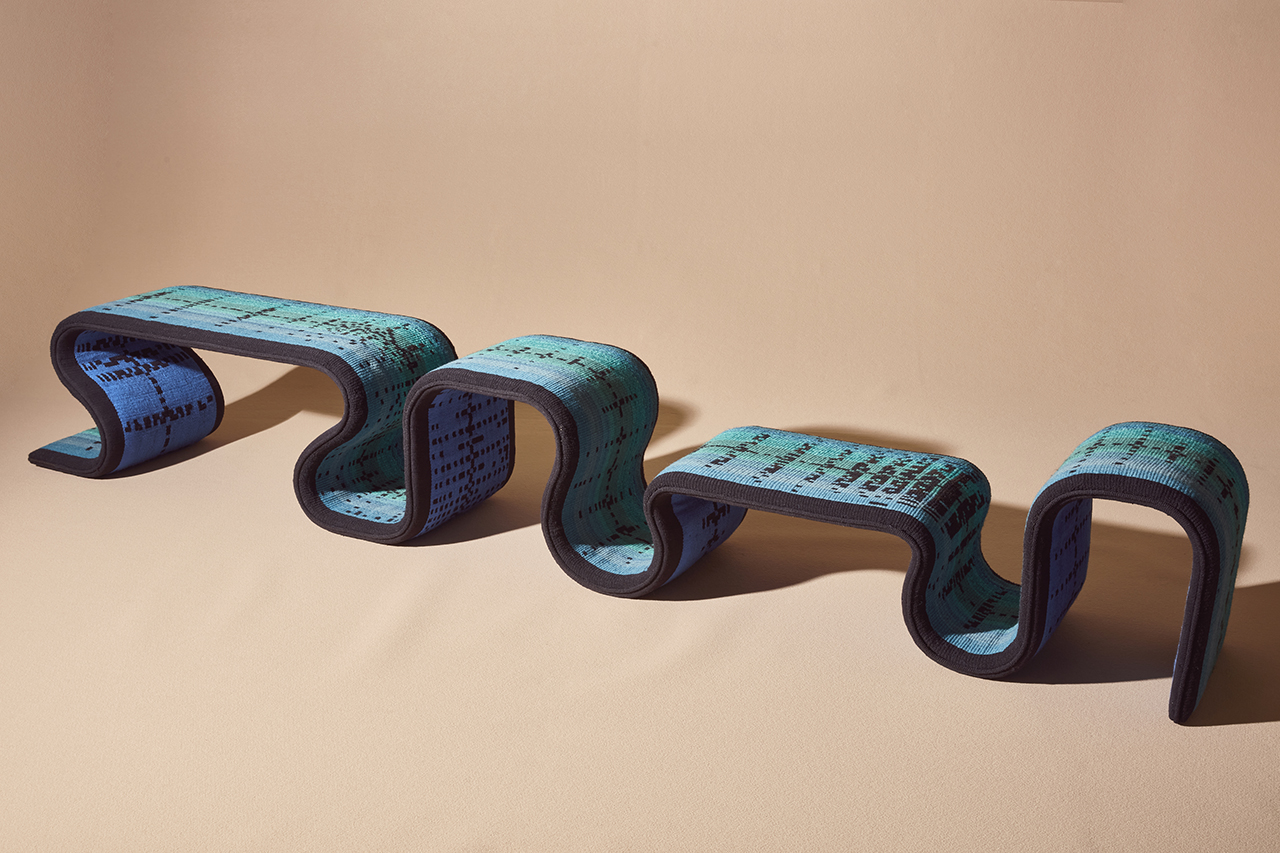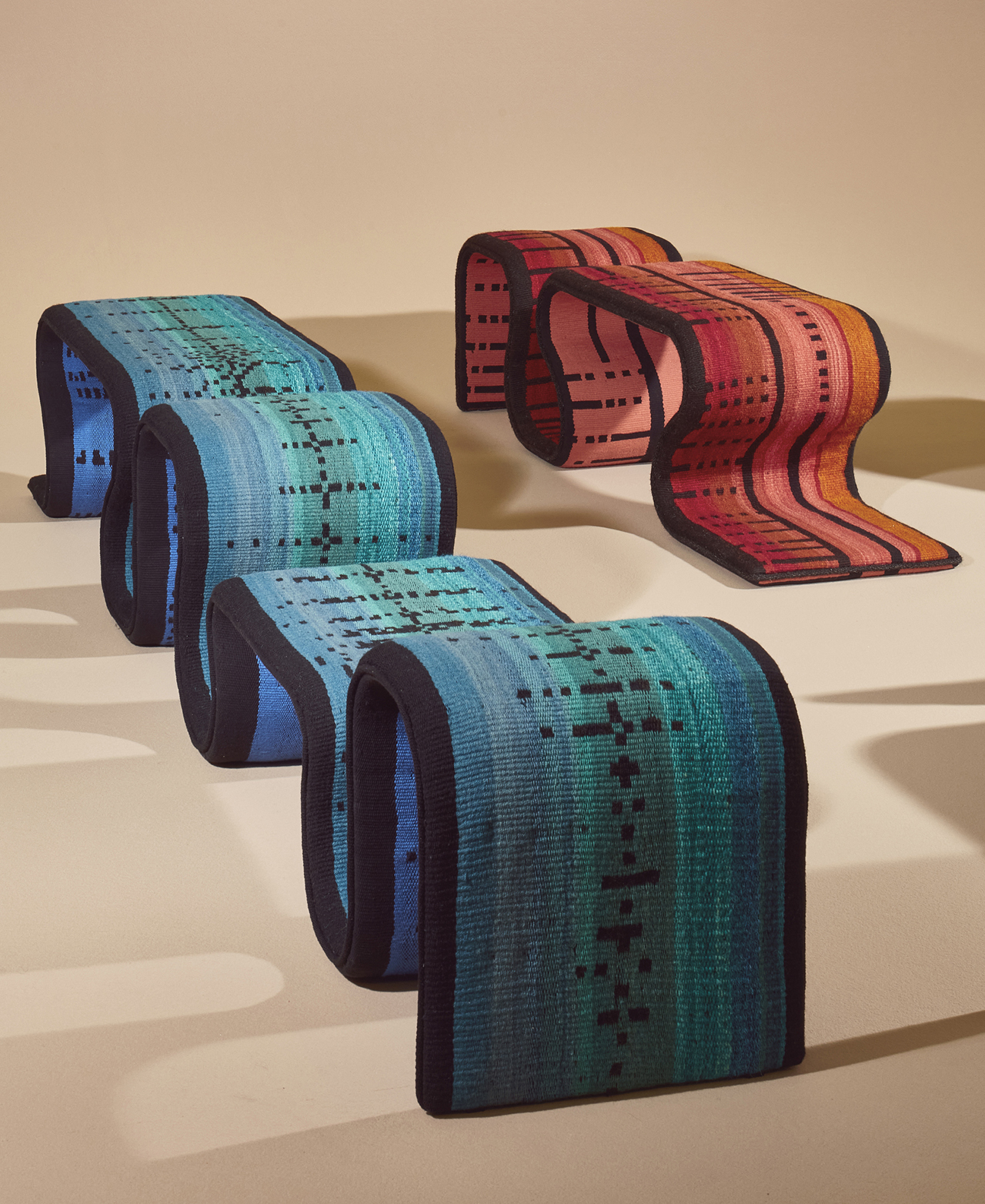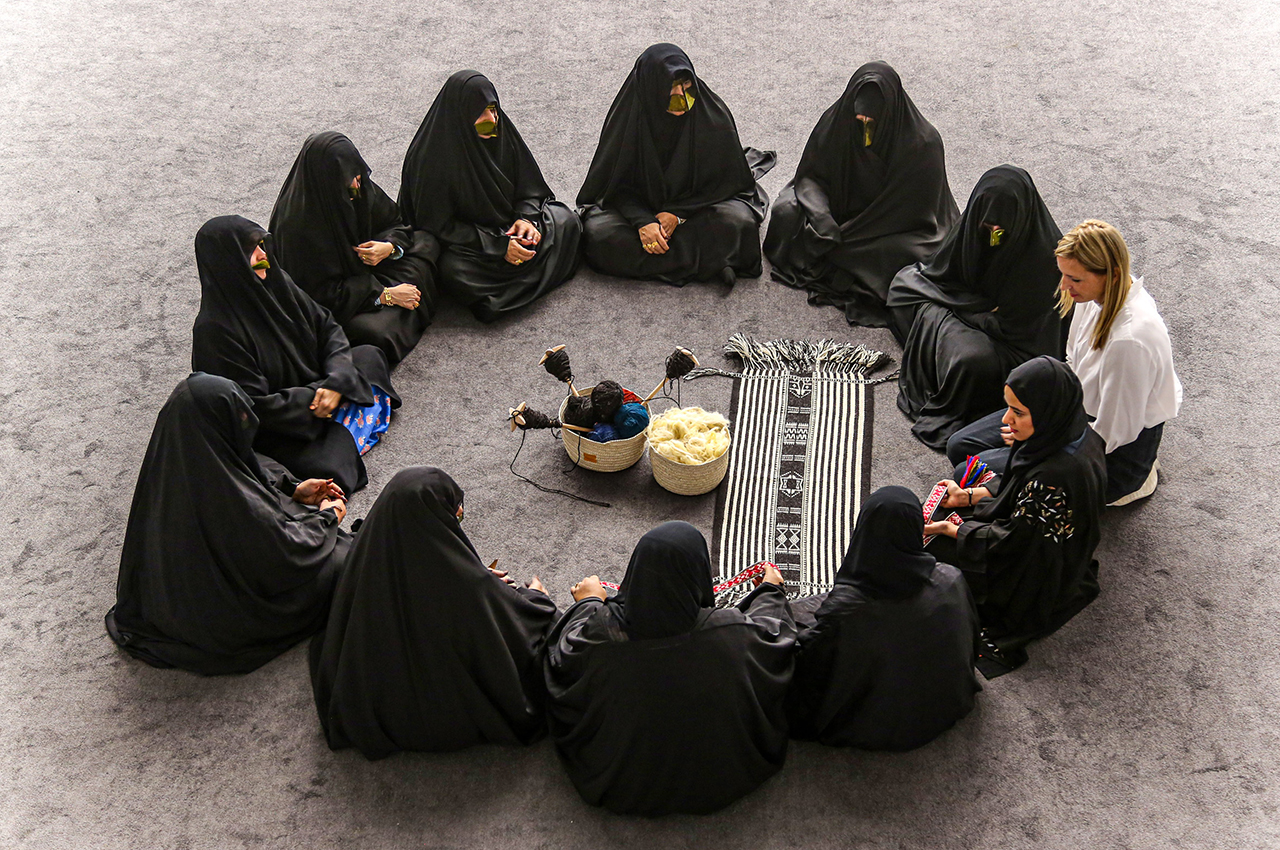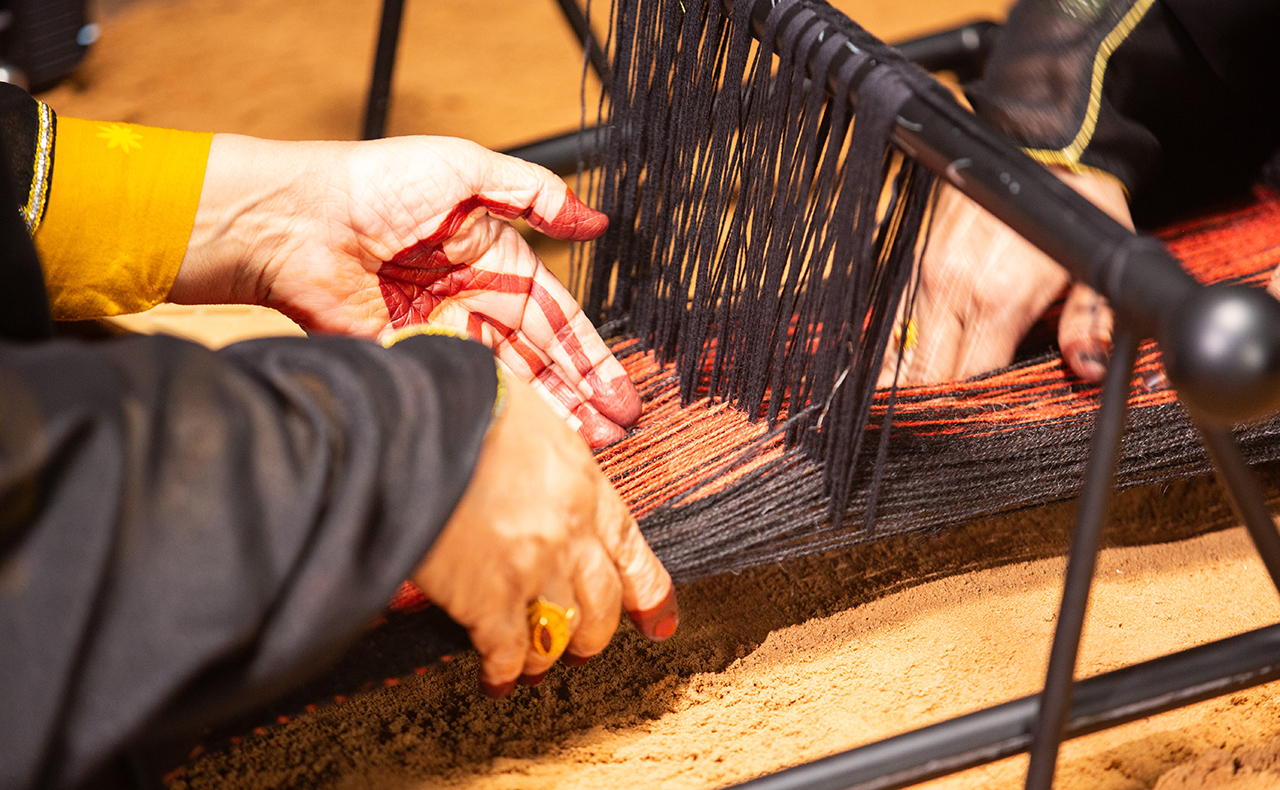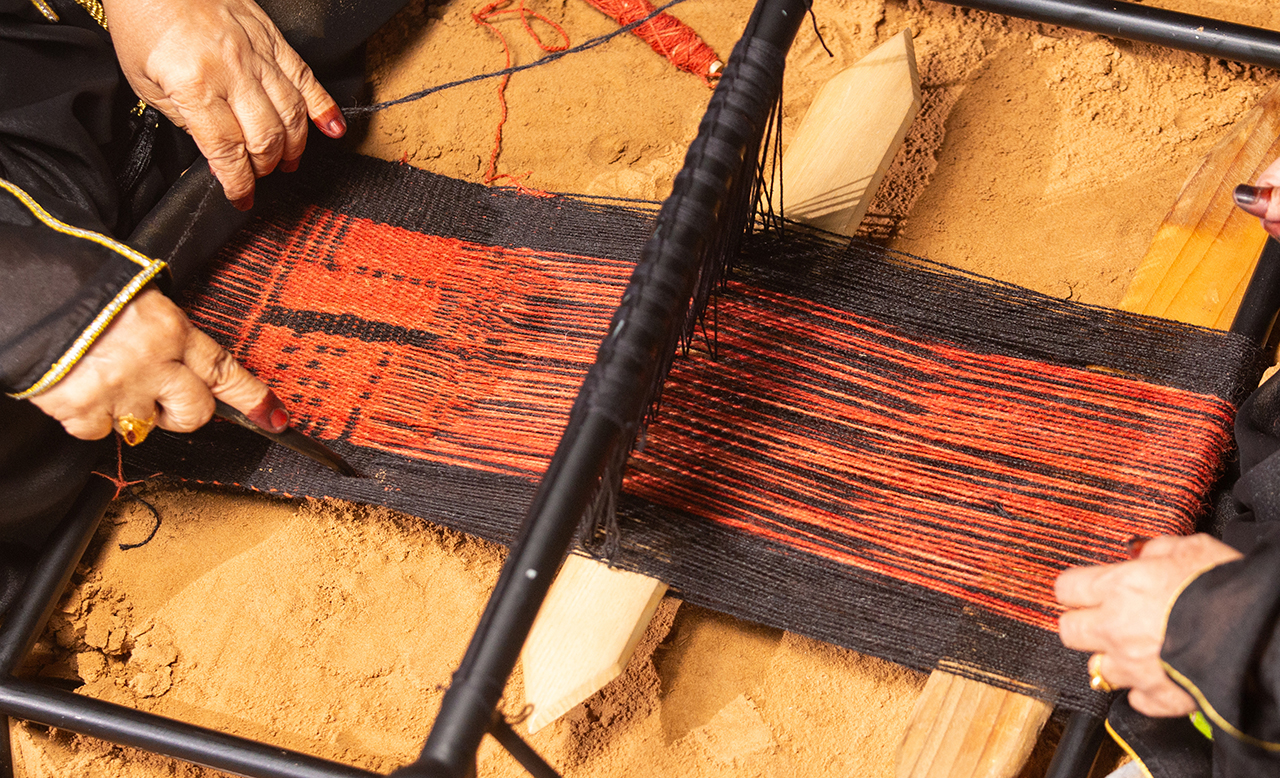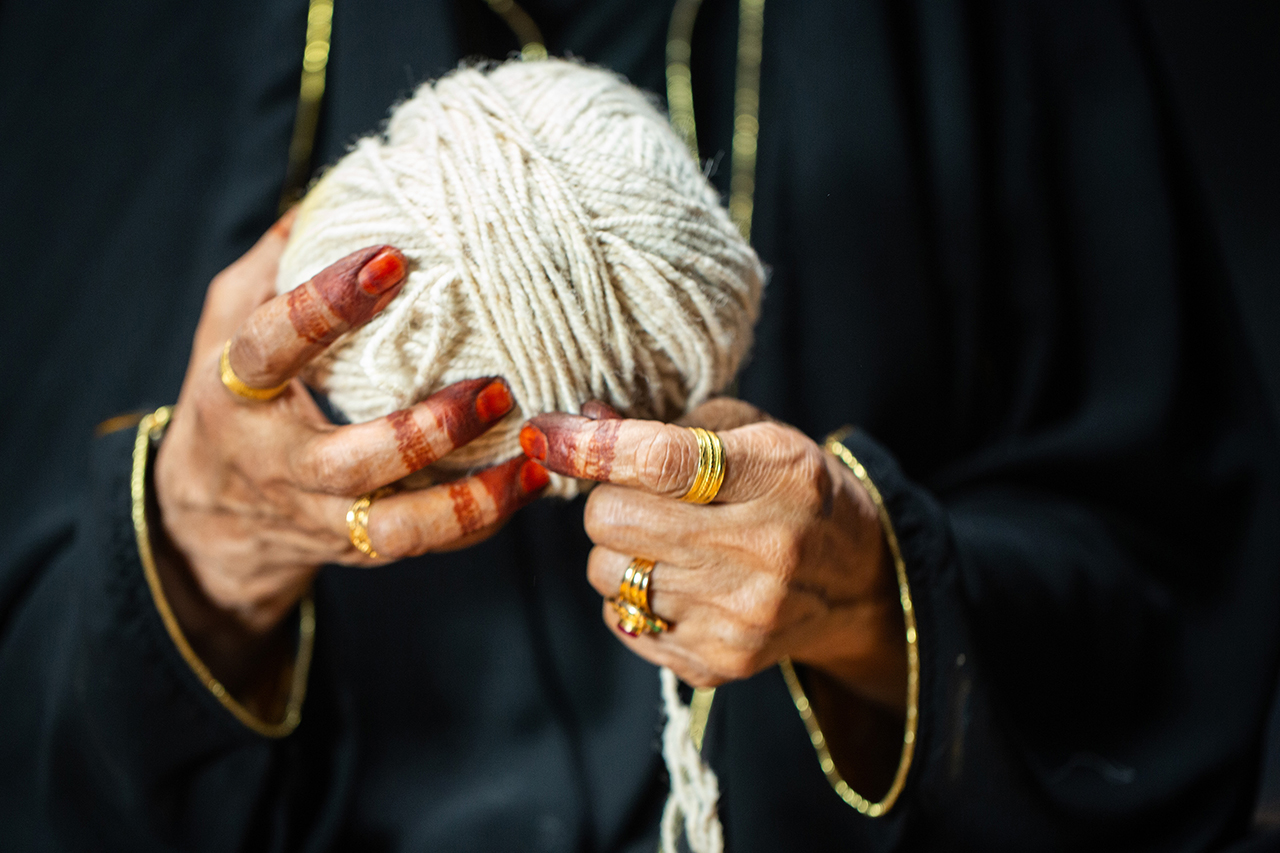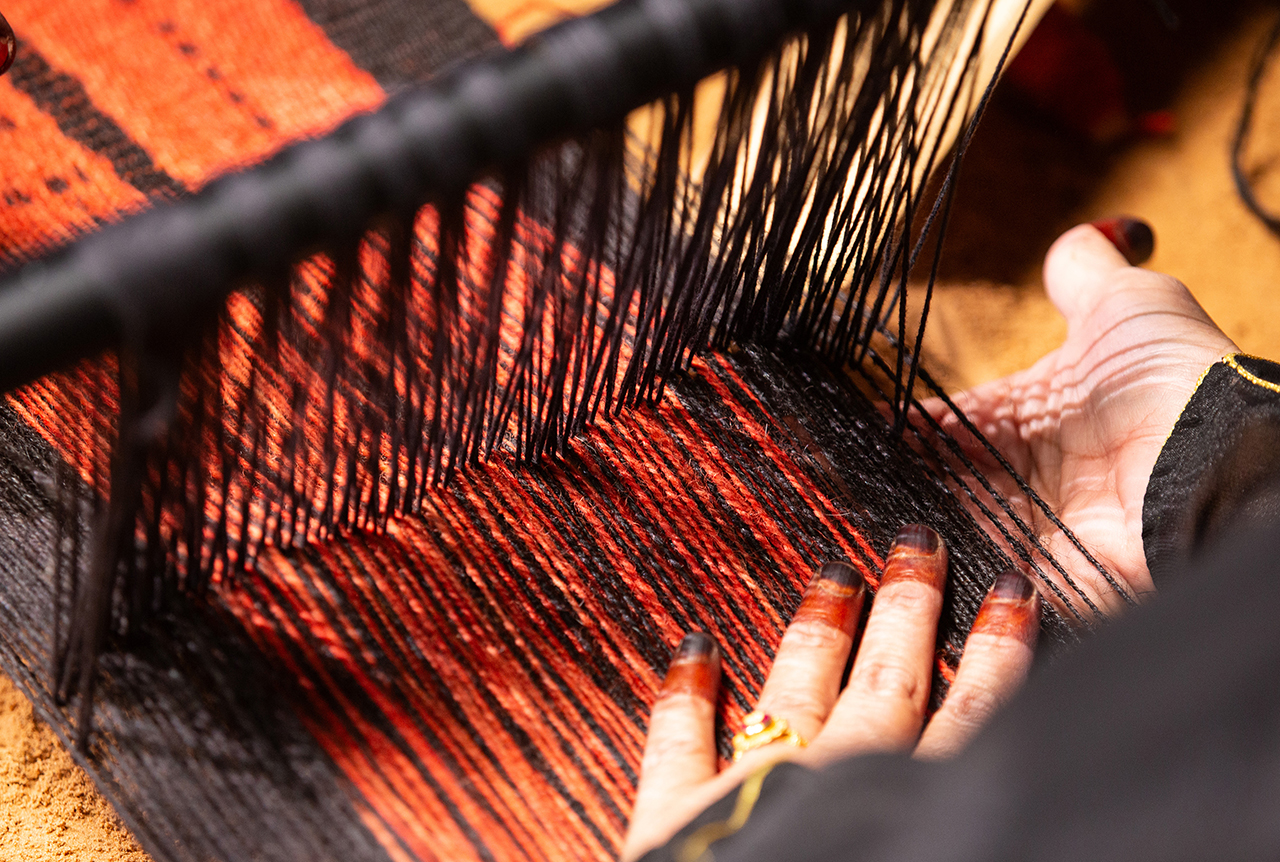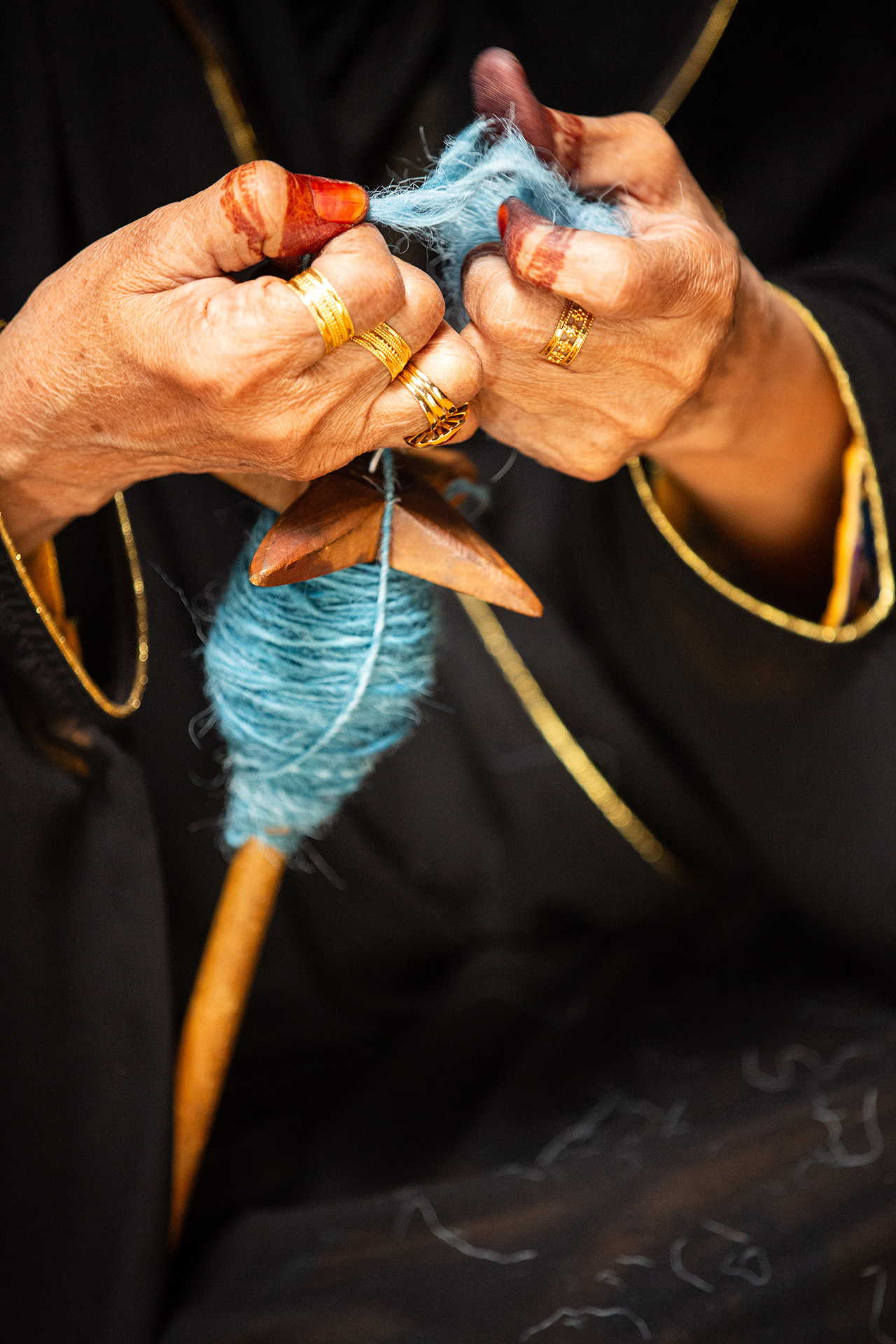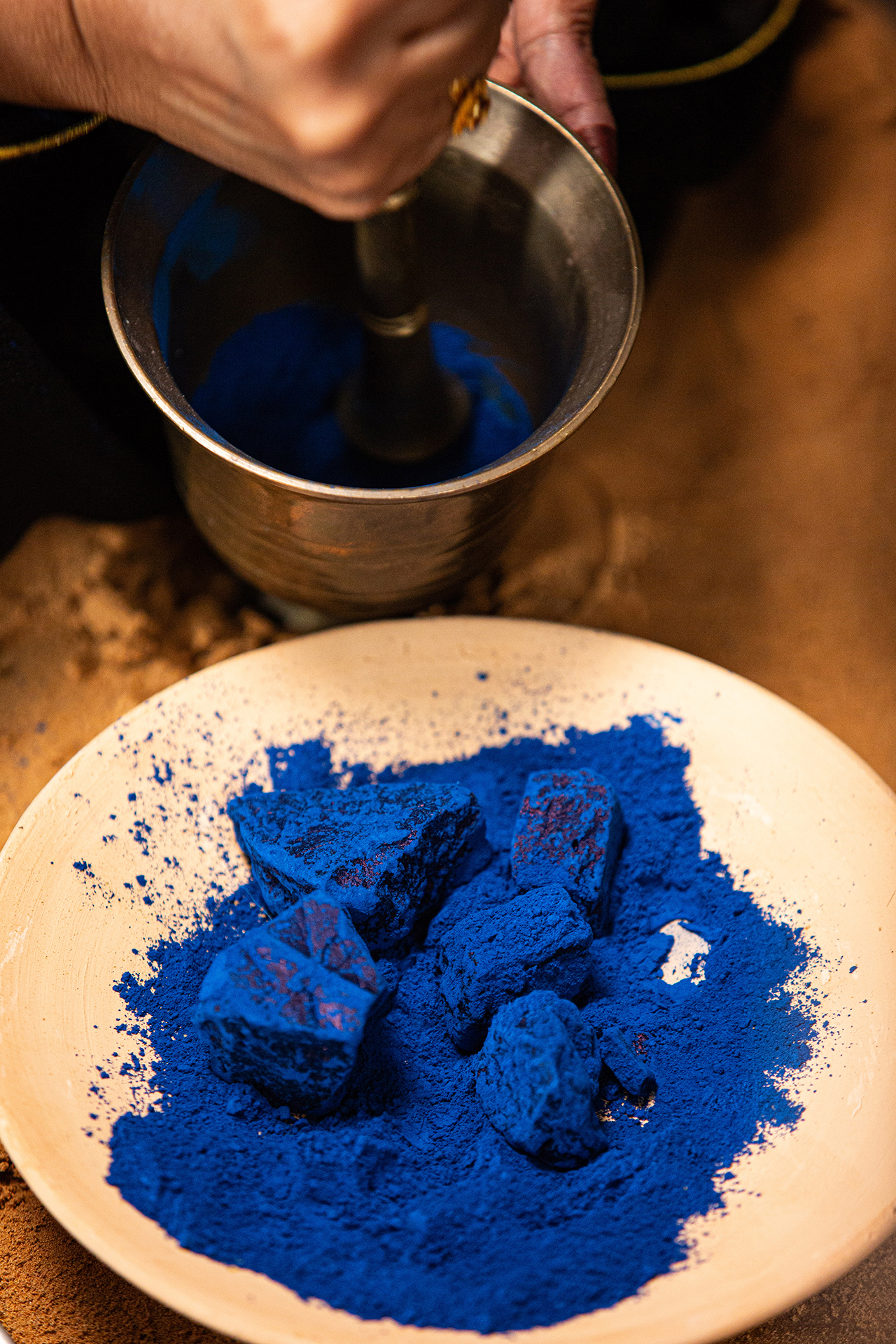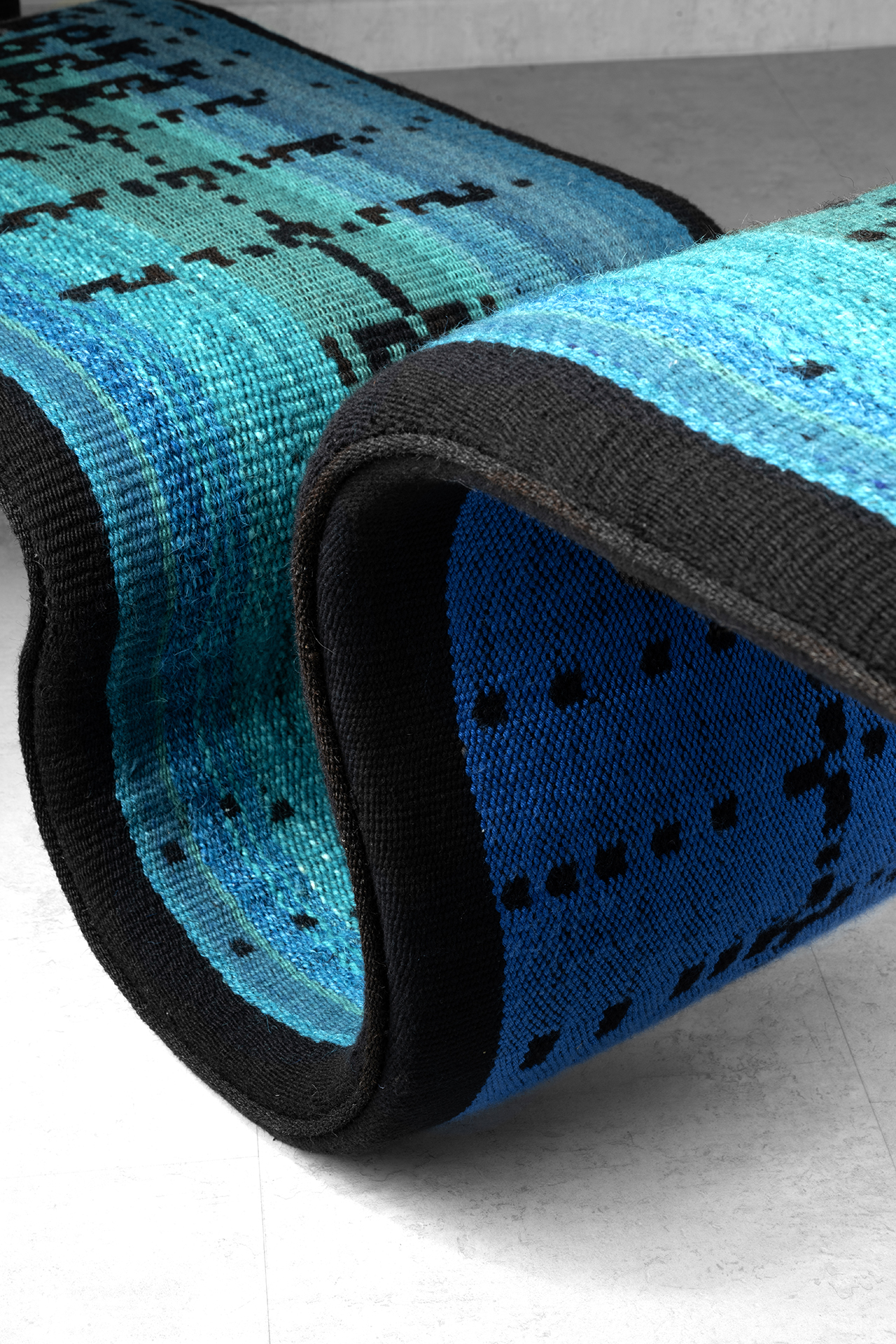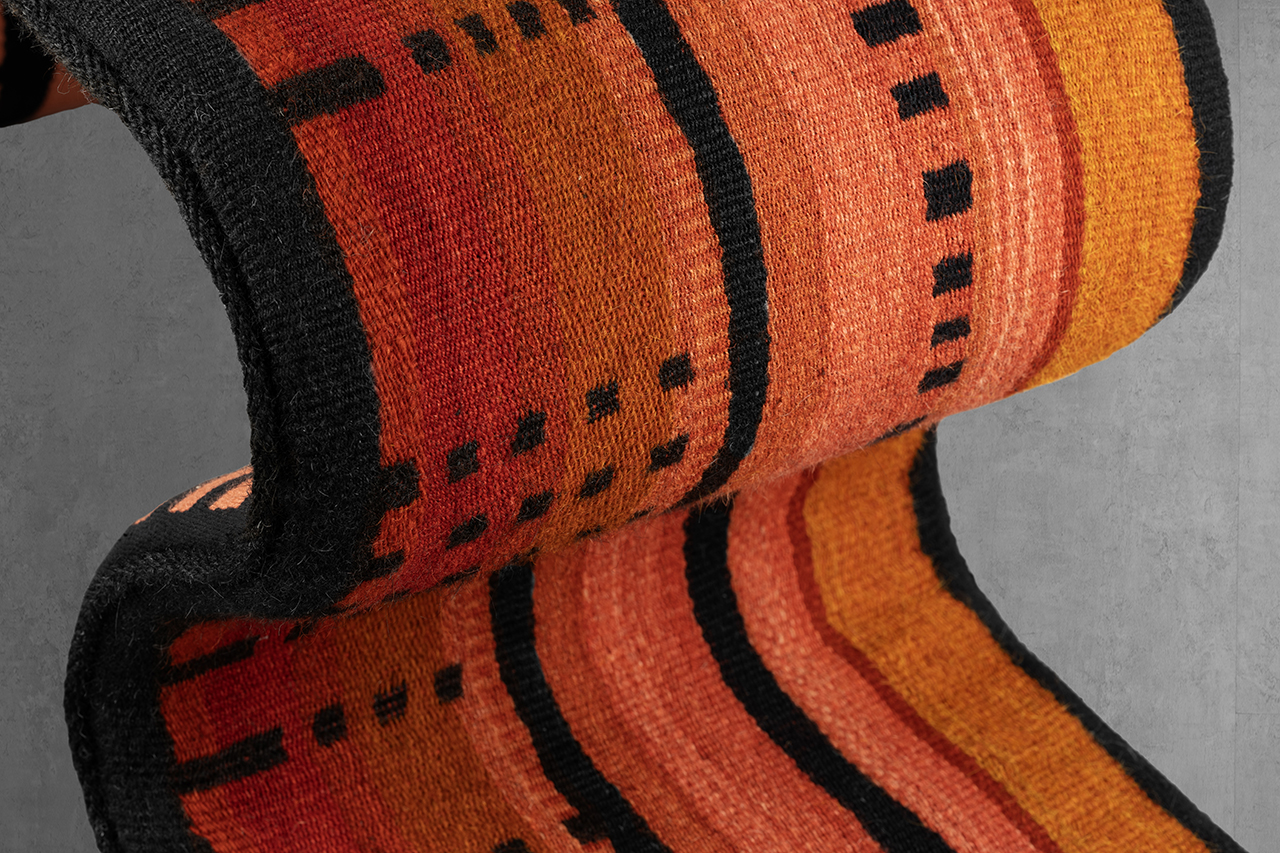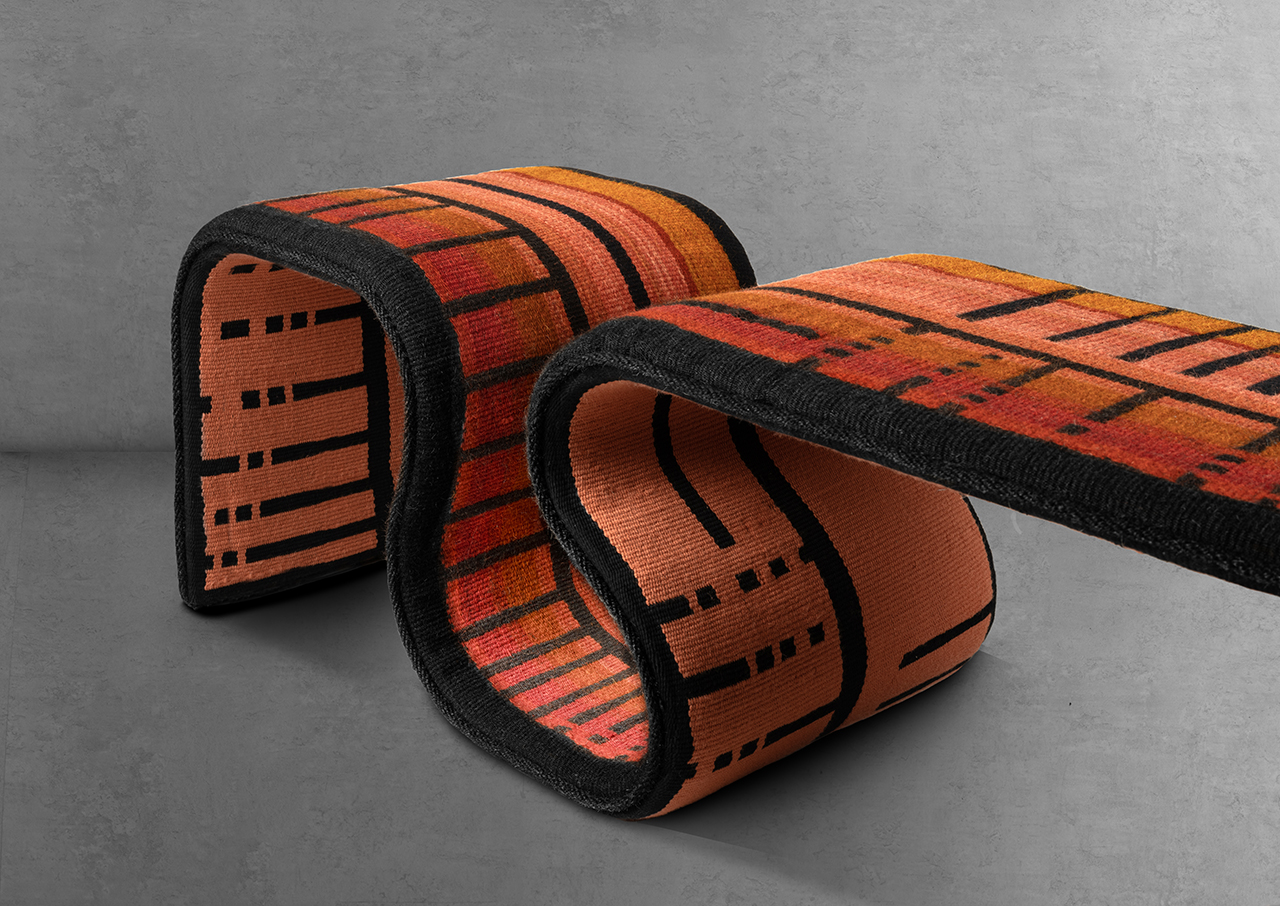 The Tirhal Collection Empowers Women Artisans Through Craft + Culture
1/18 Photos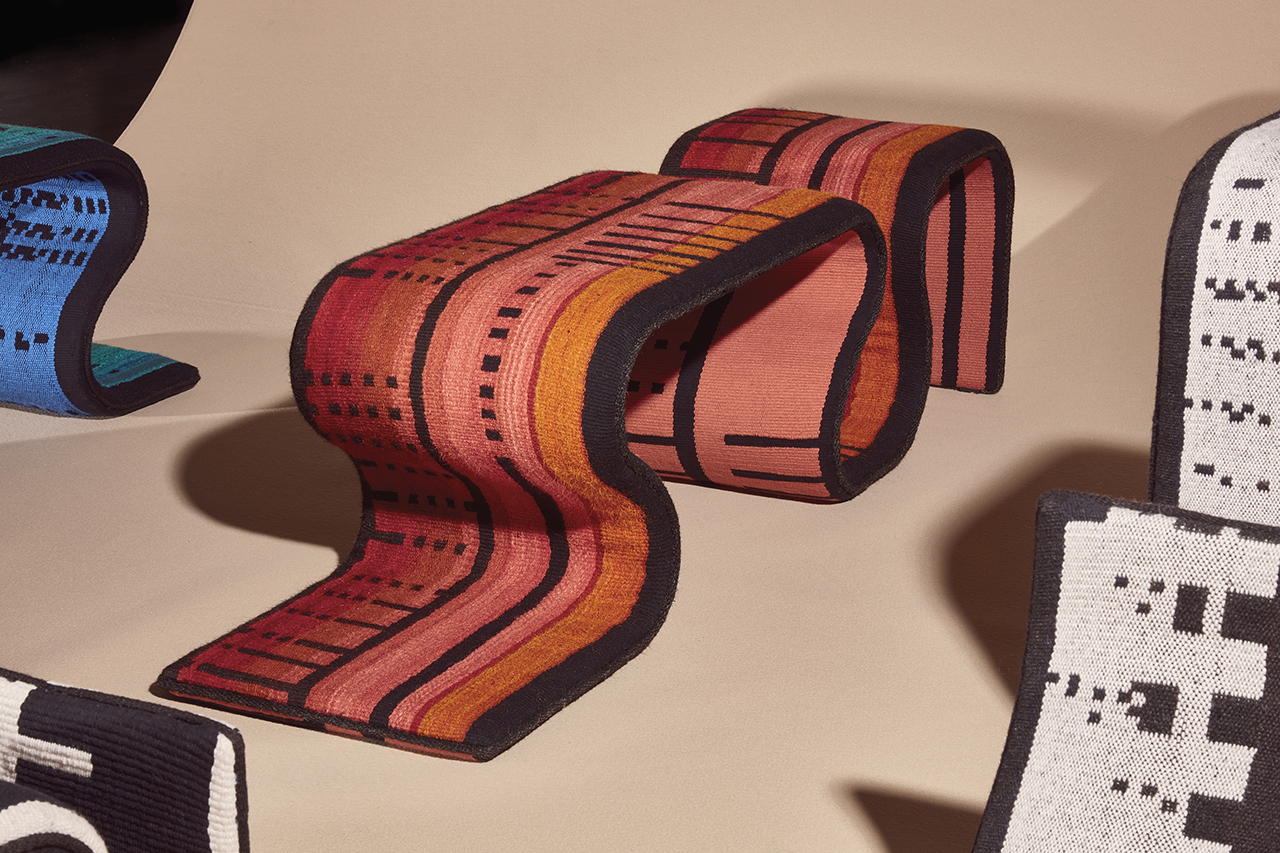 2/18 Photos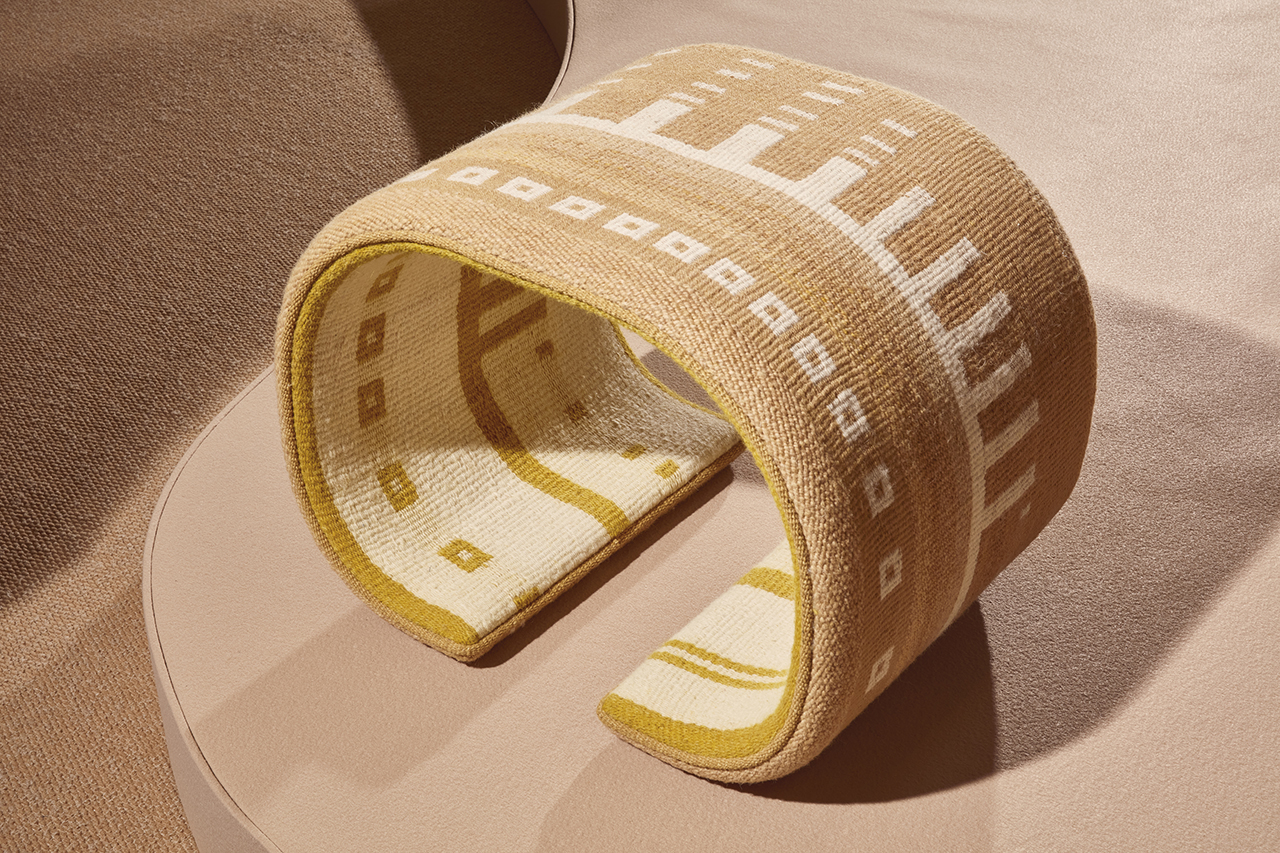 3/18 Photos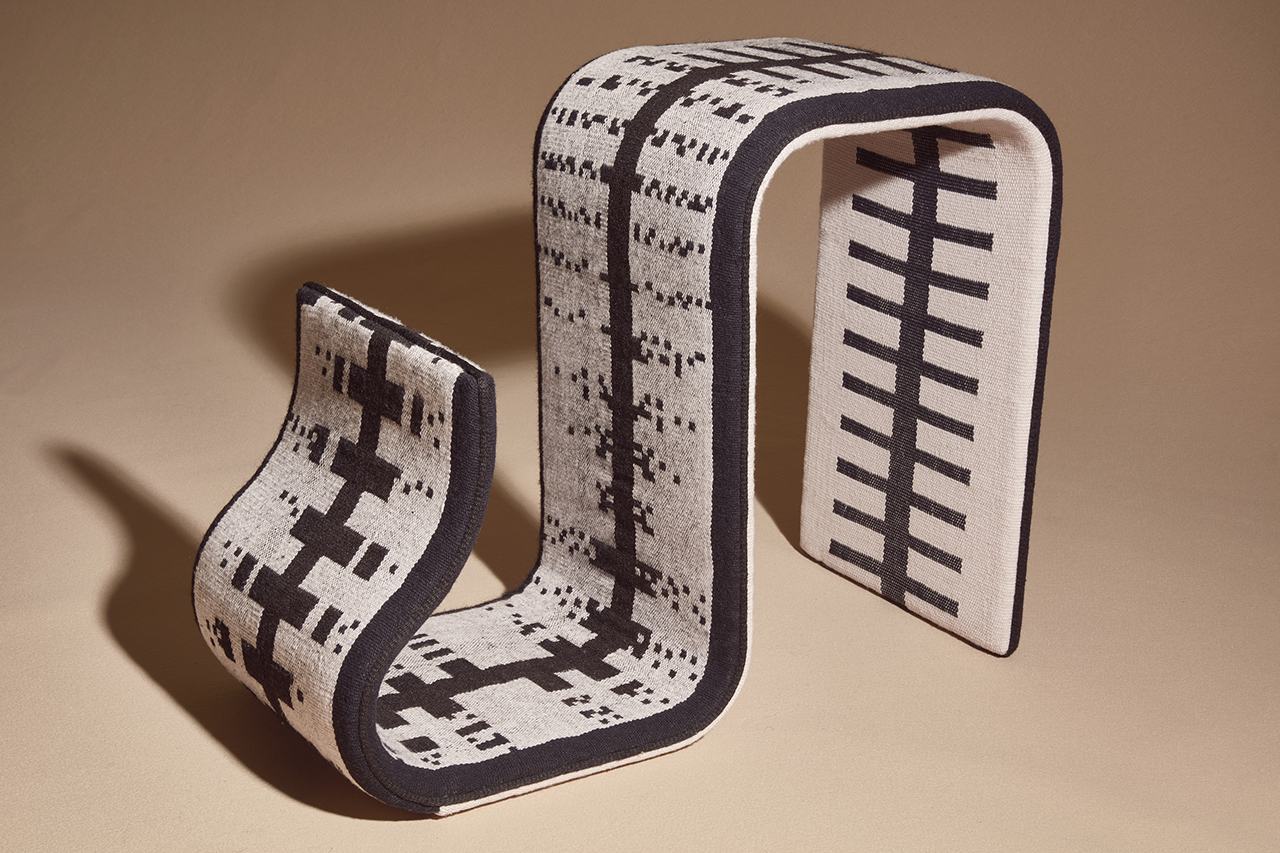 4/18 Photos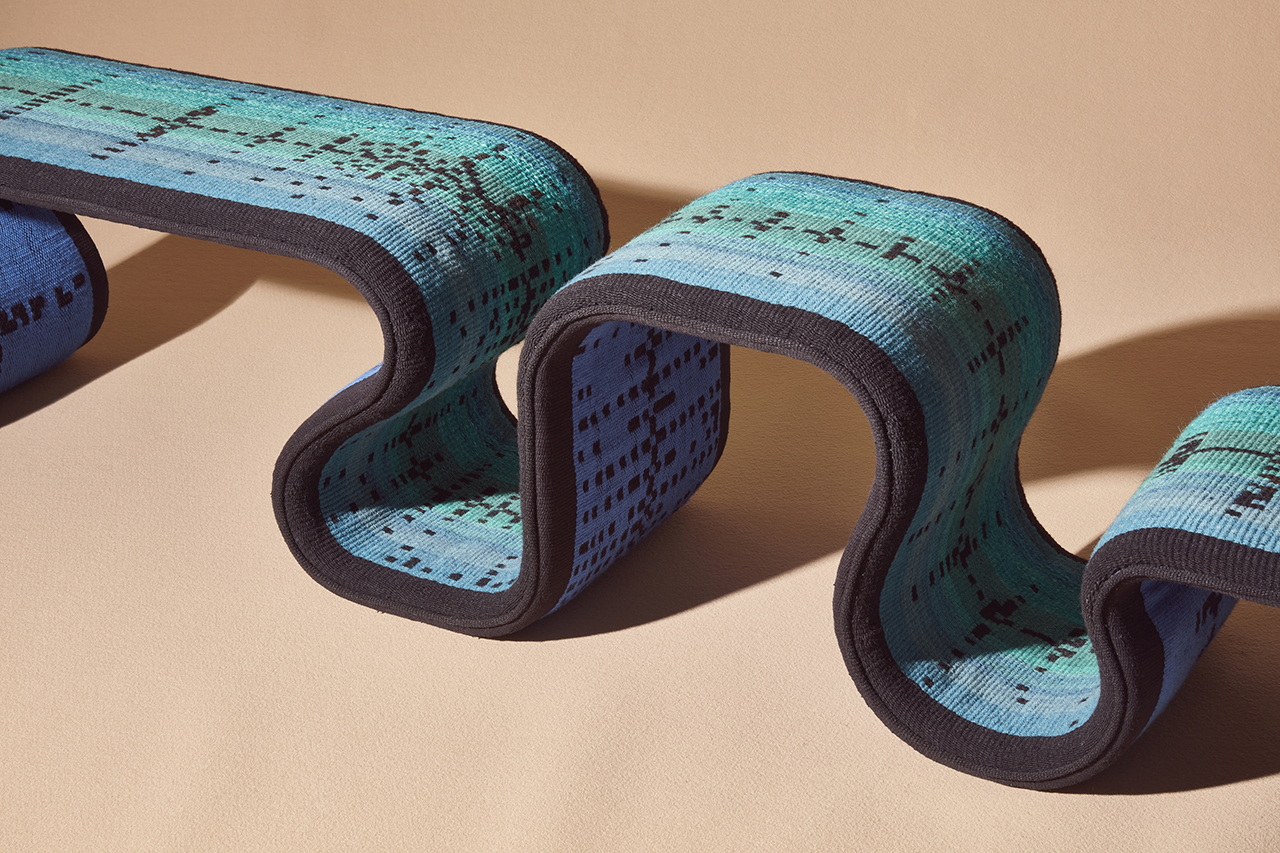 5/18 Photos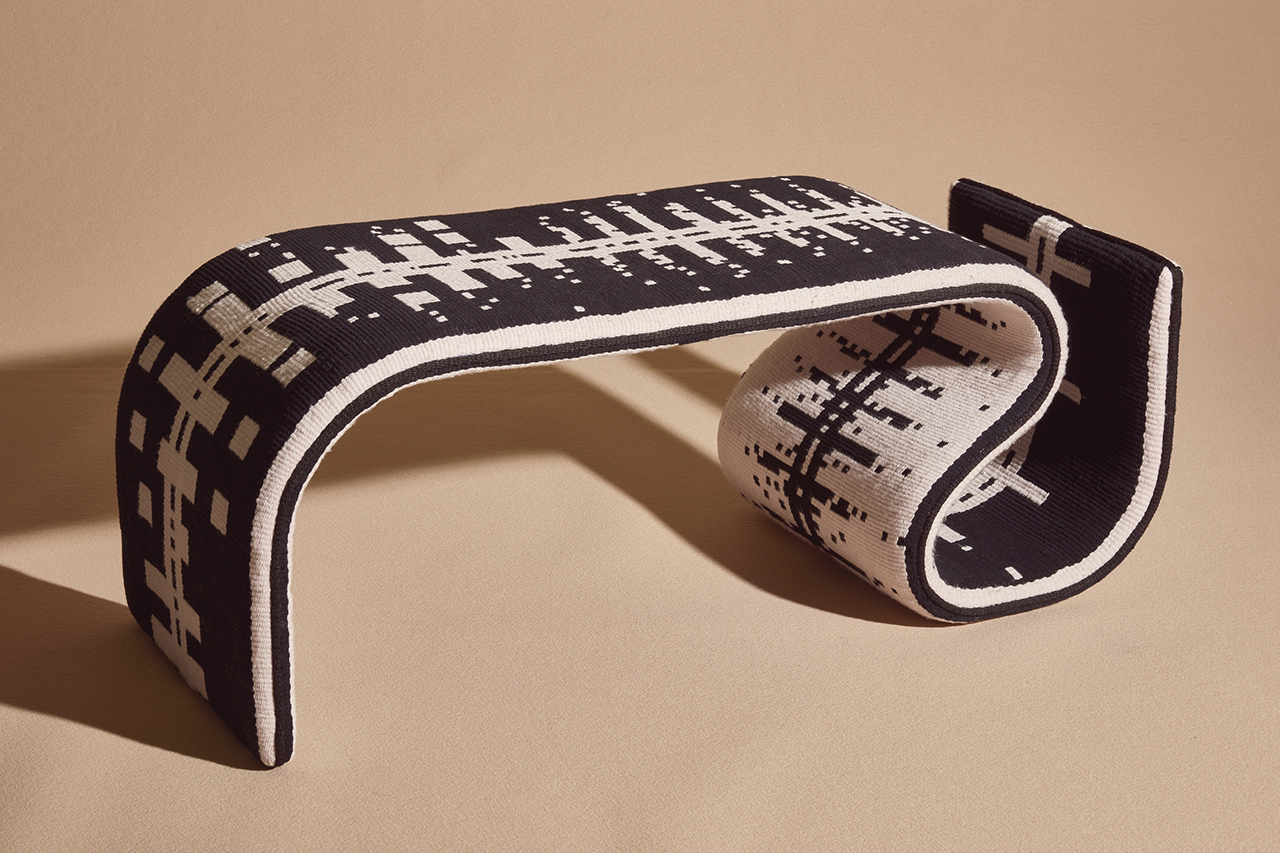 6/18 Photos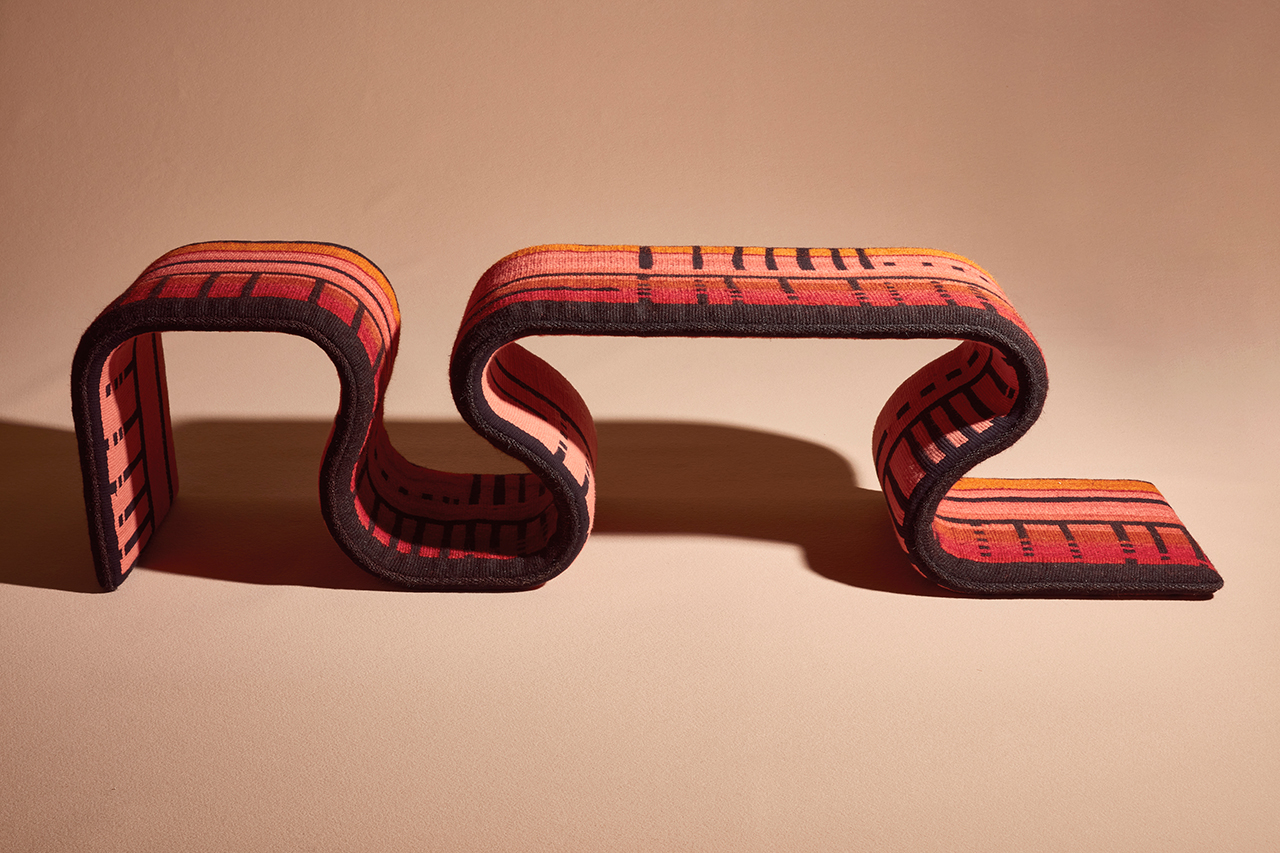 7/18 Photos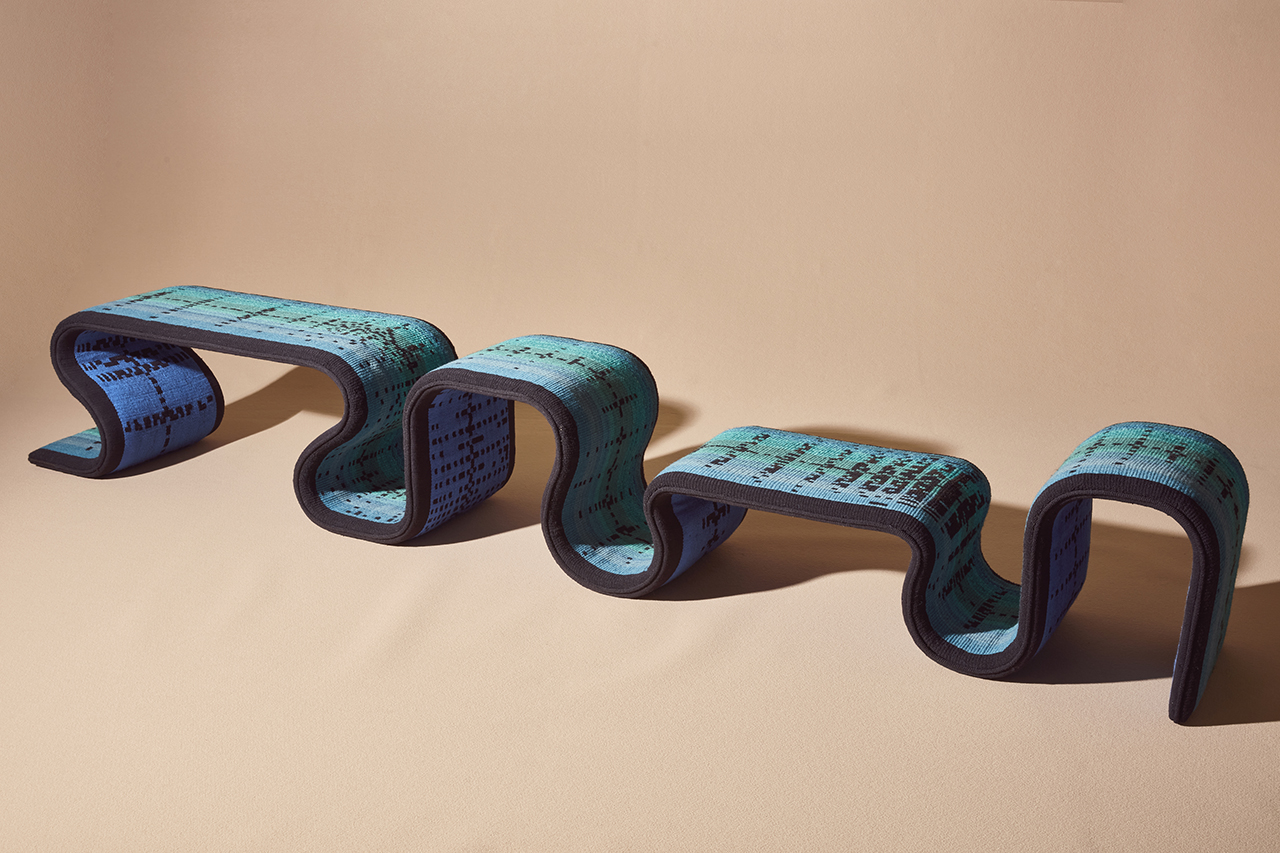 8/18 Photos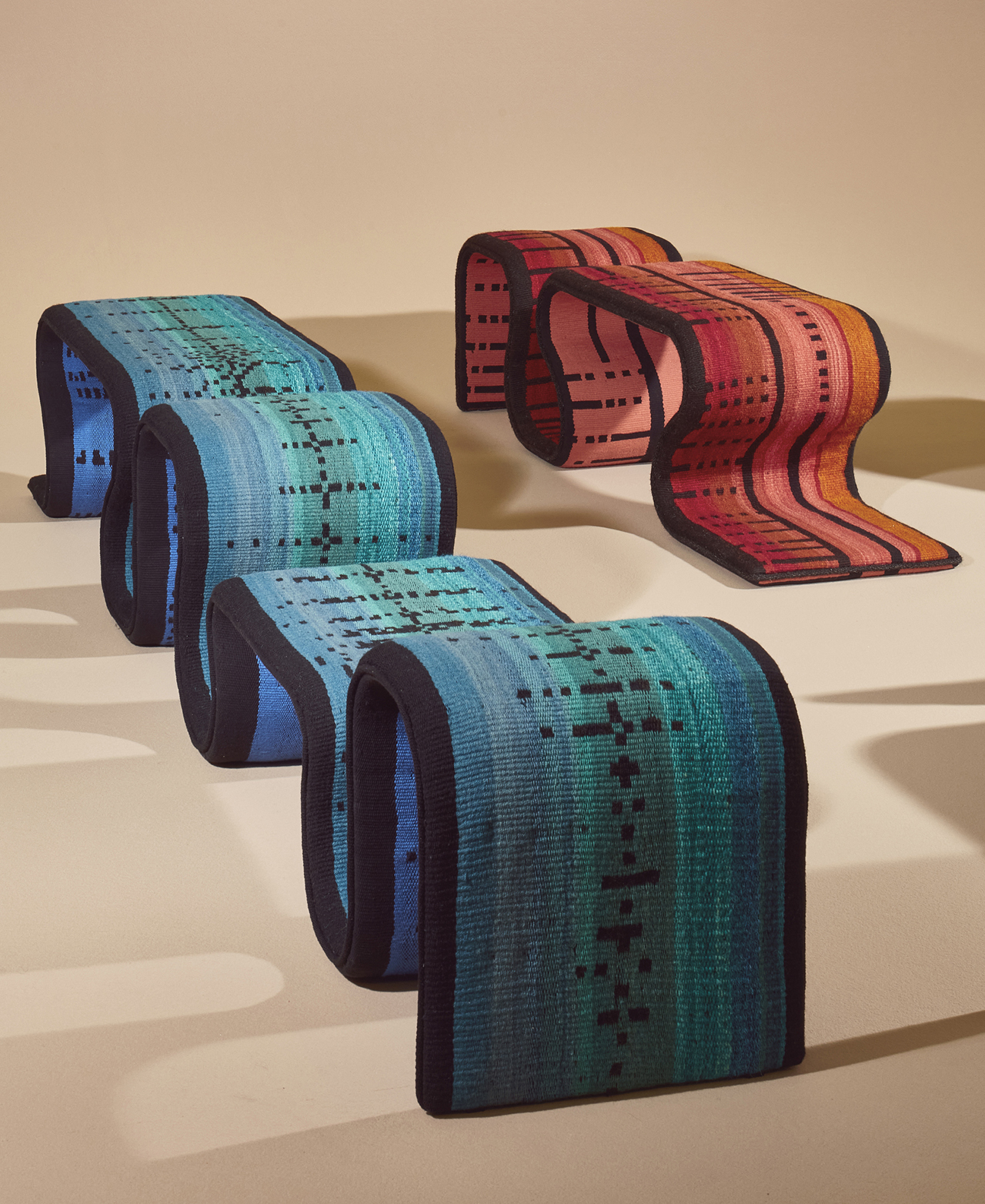 9/18 Photos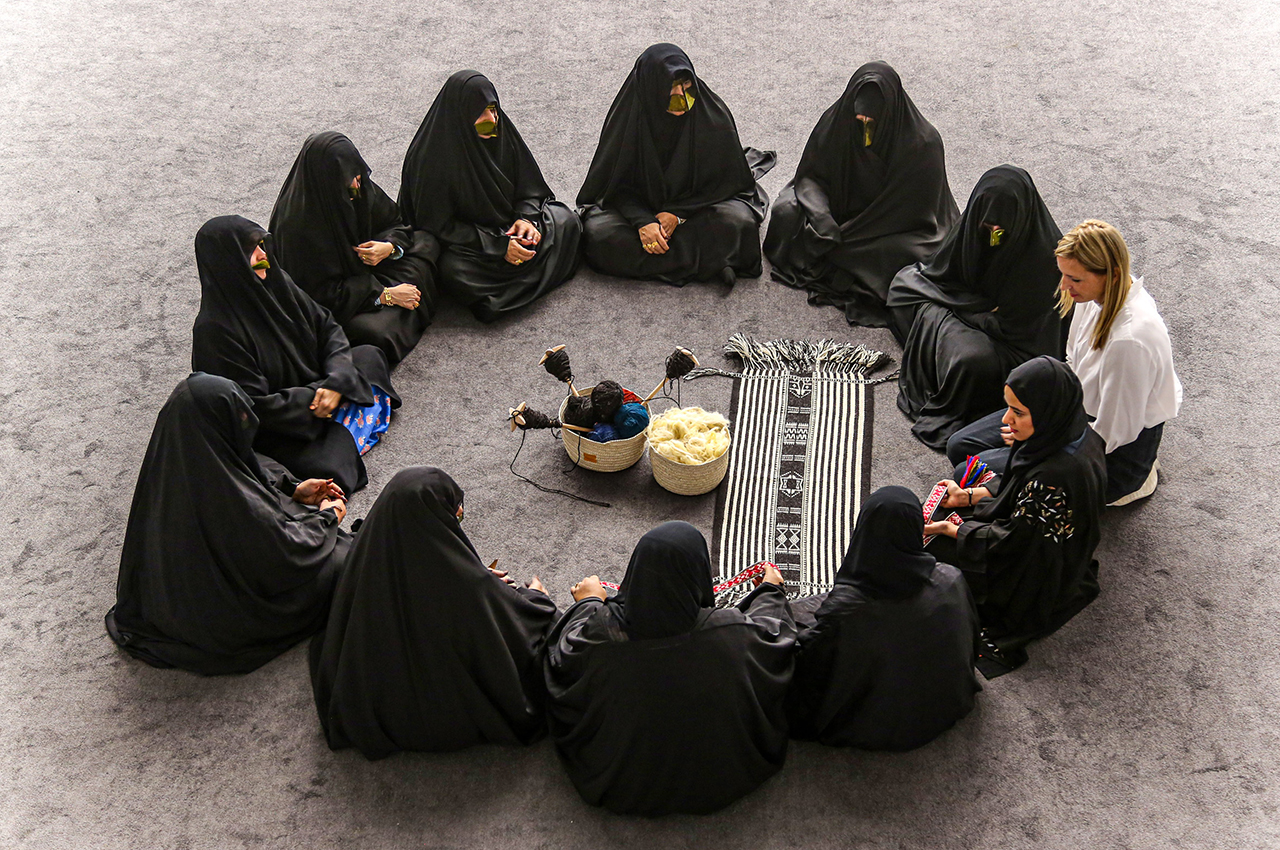 10/18 Photos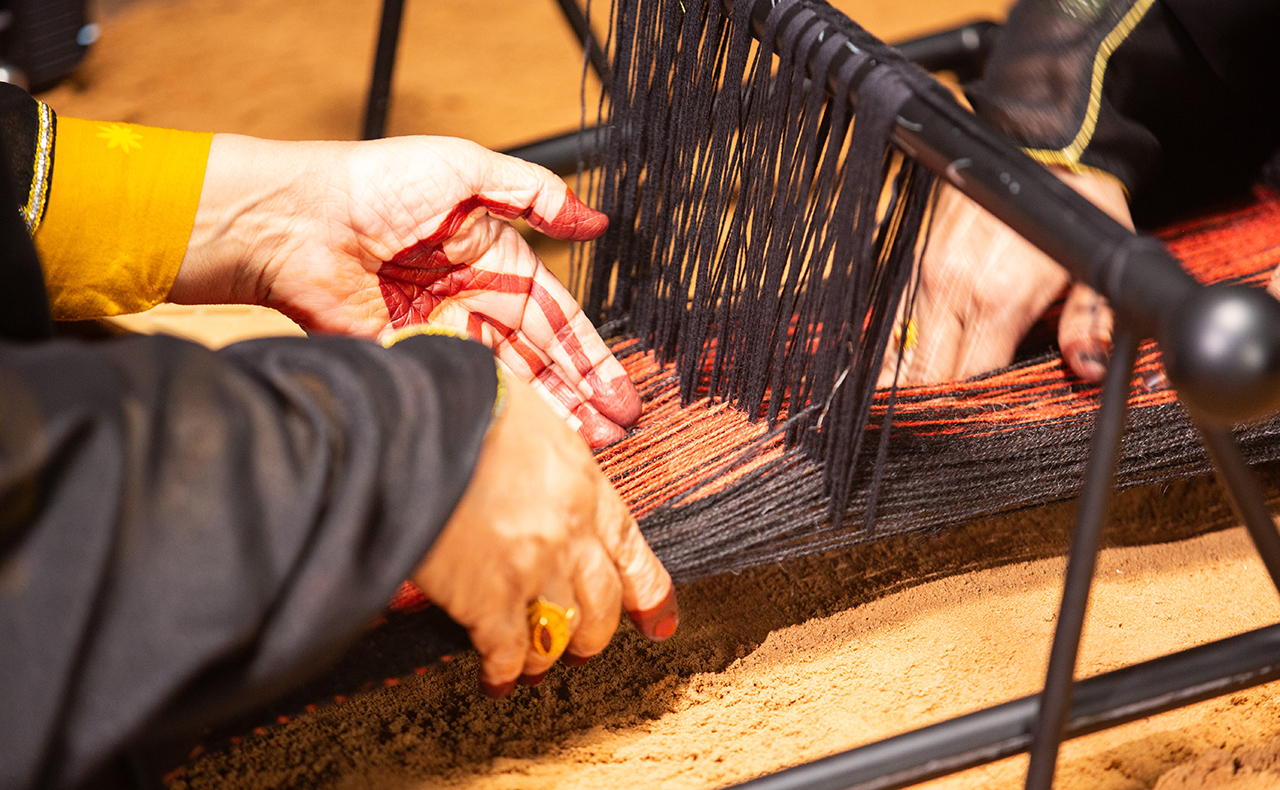 11/18 Photos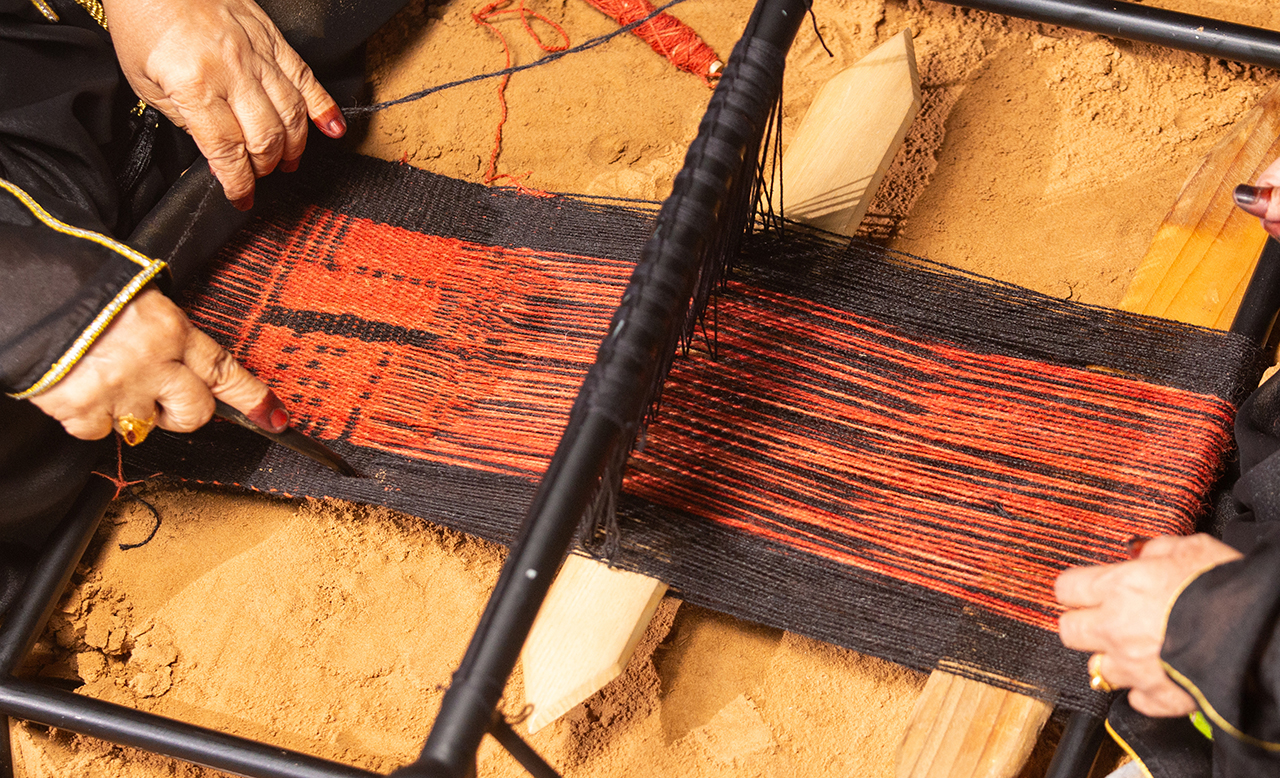 12/18 Photos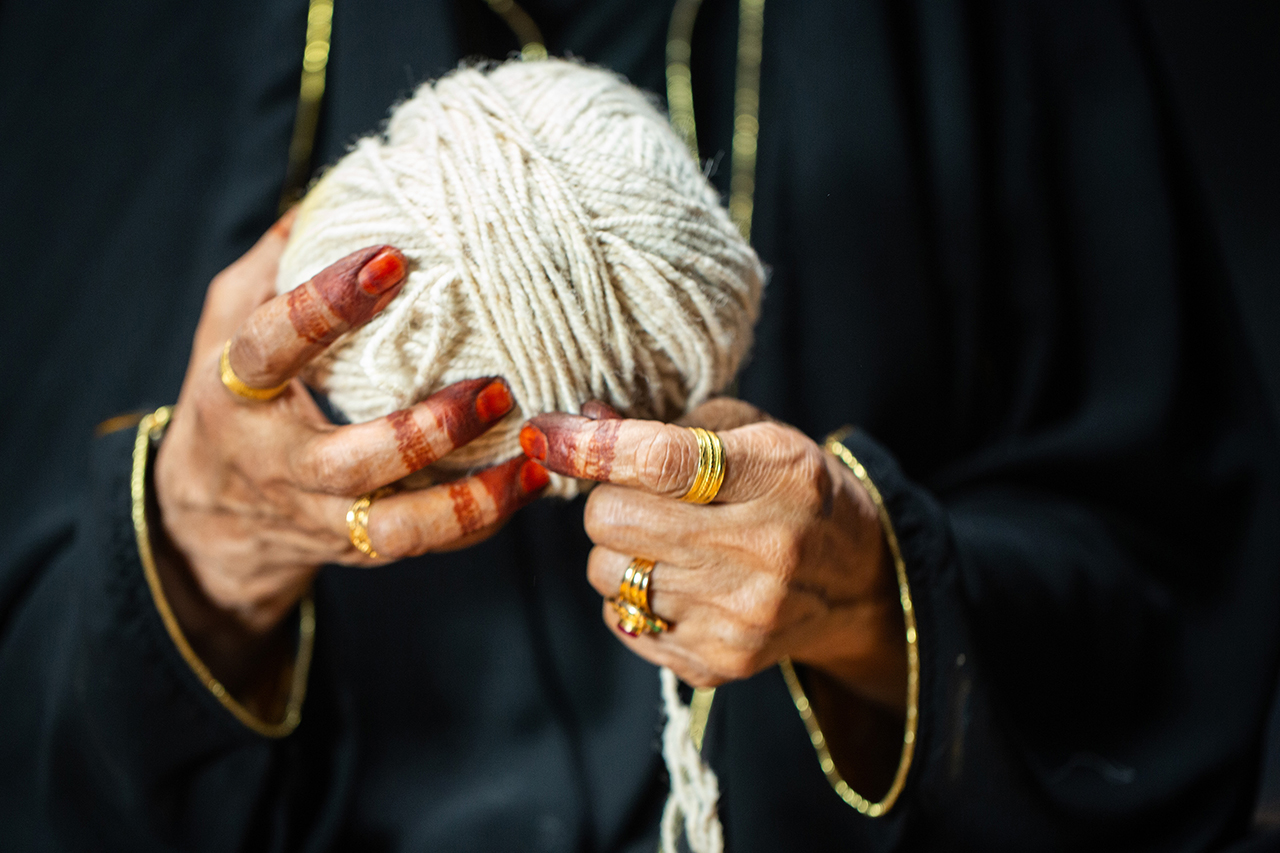 13/18 Photos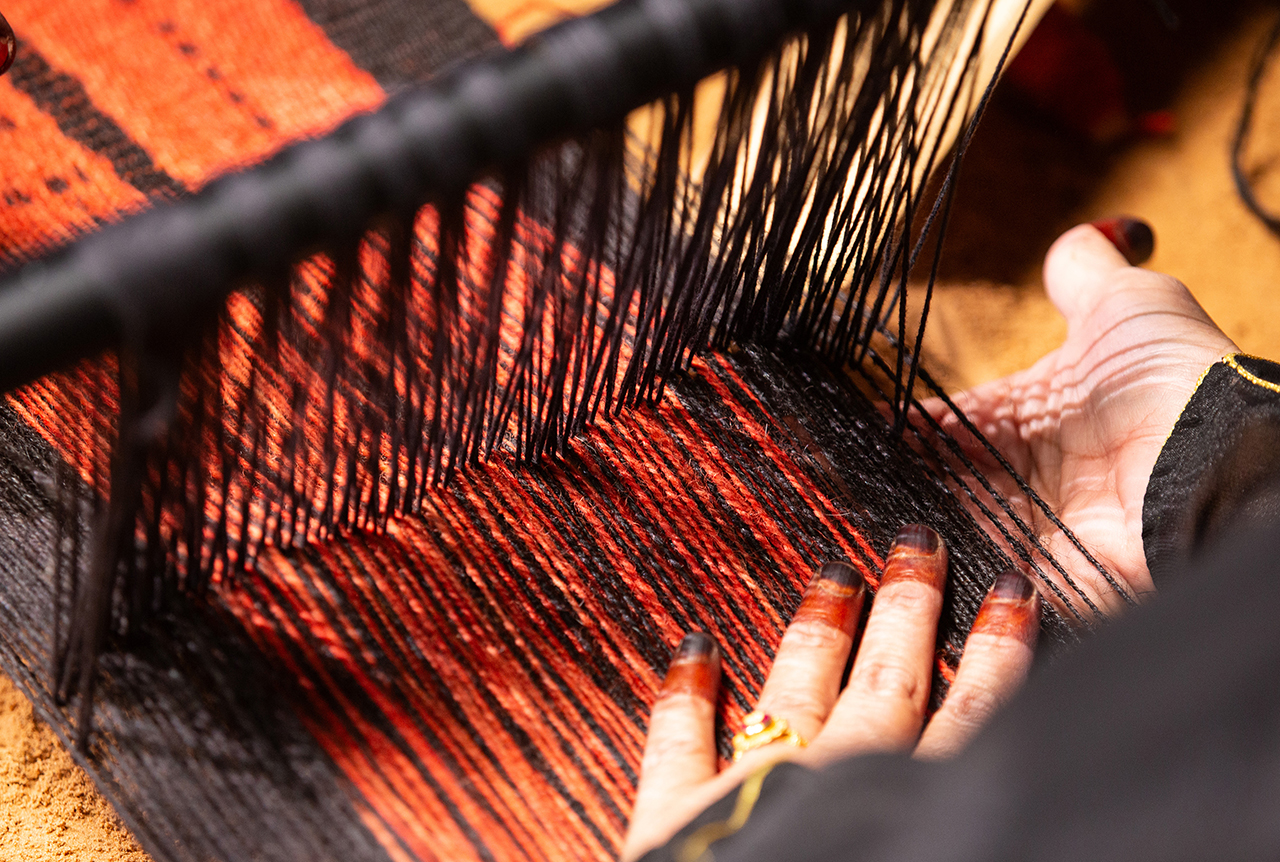 14/18 Photos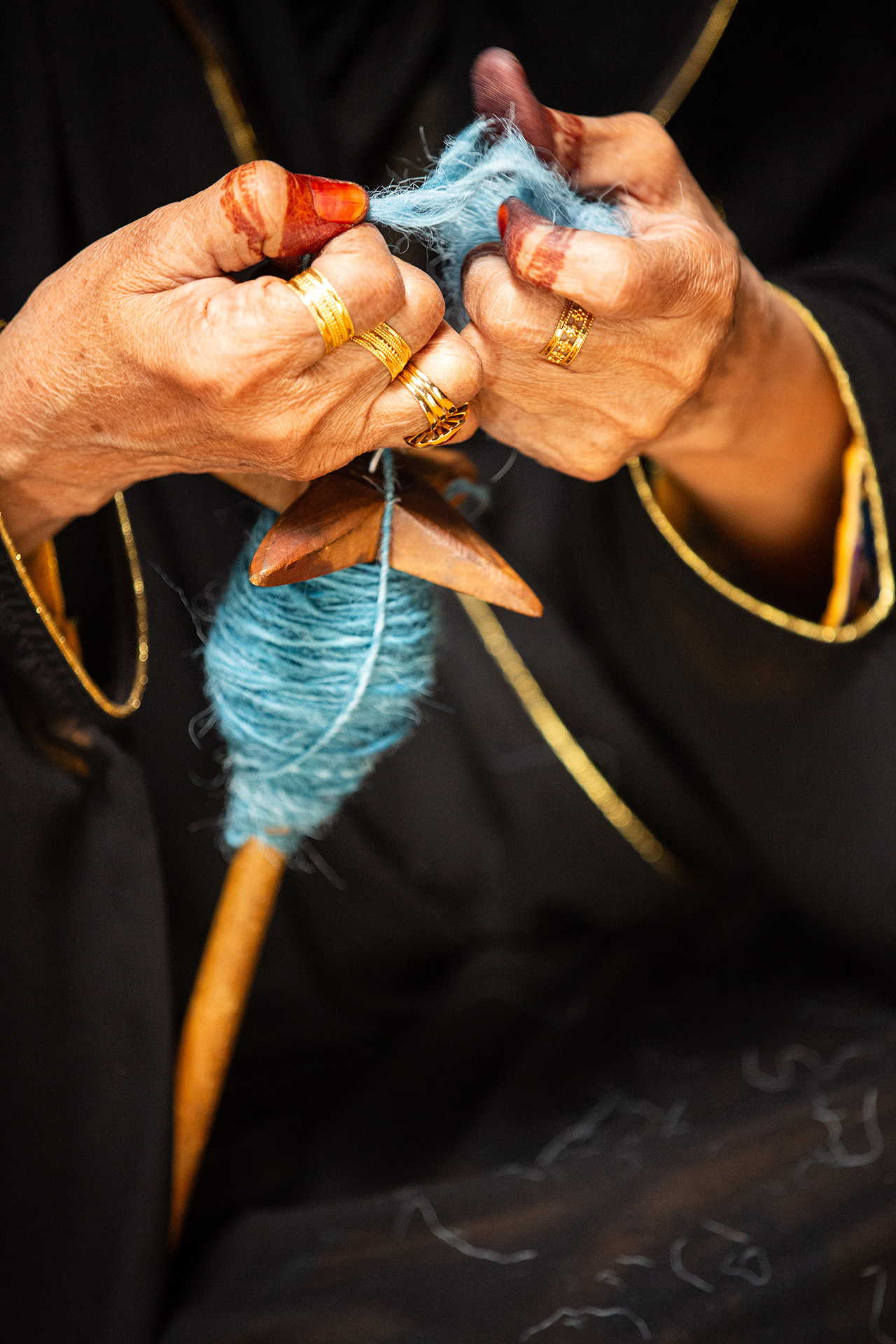 15/18 Photos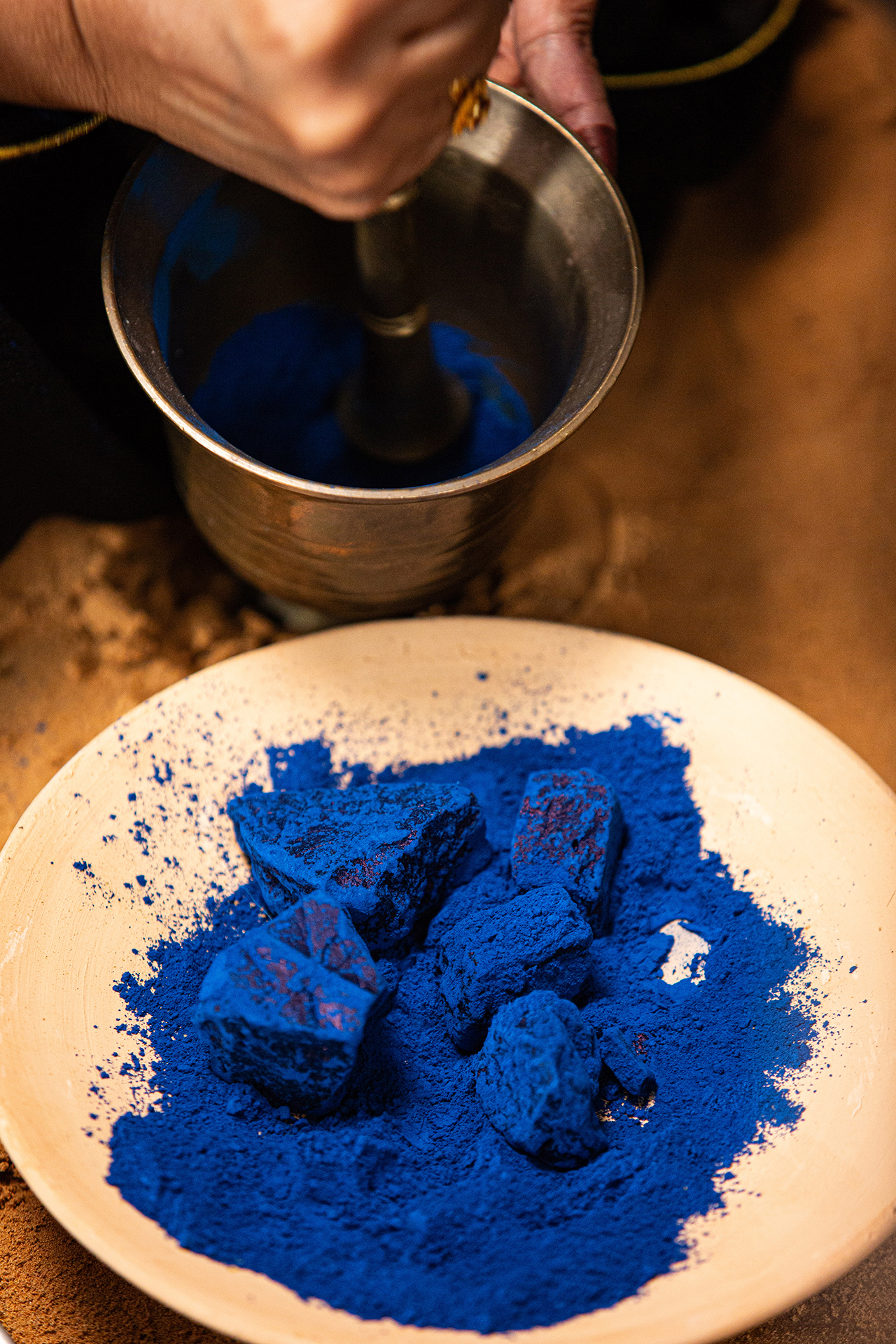 16/18 Photos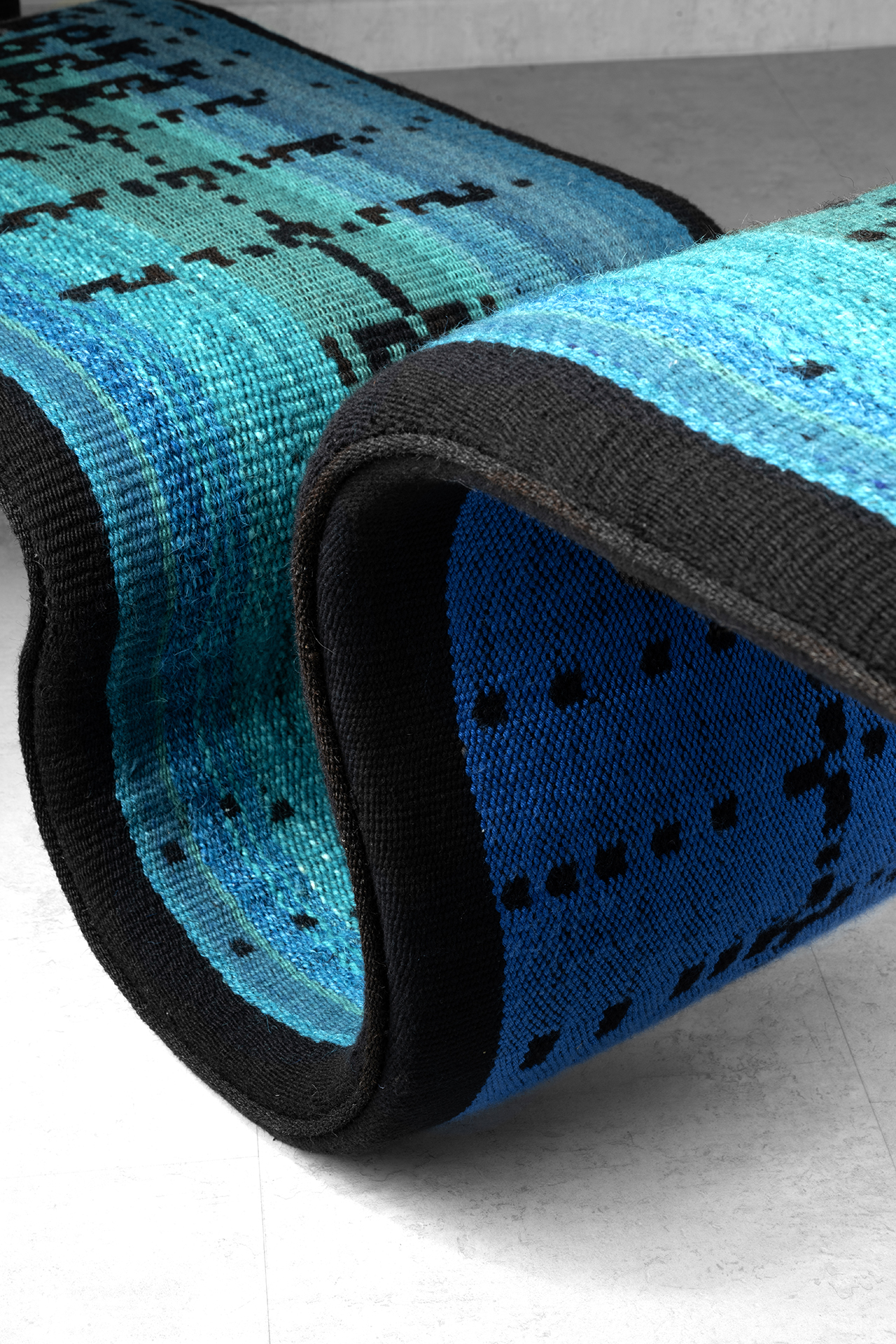 17/18 Photos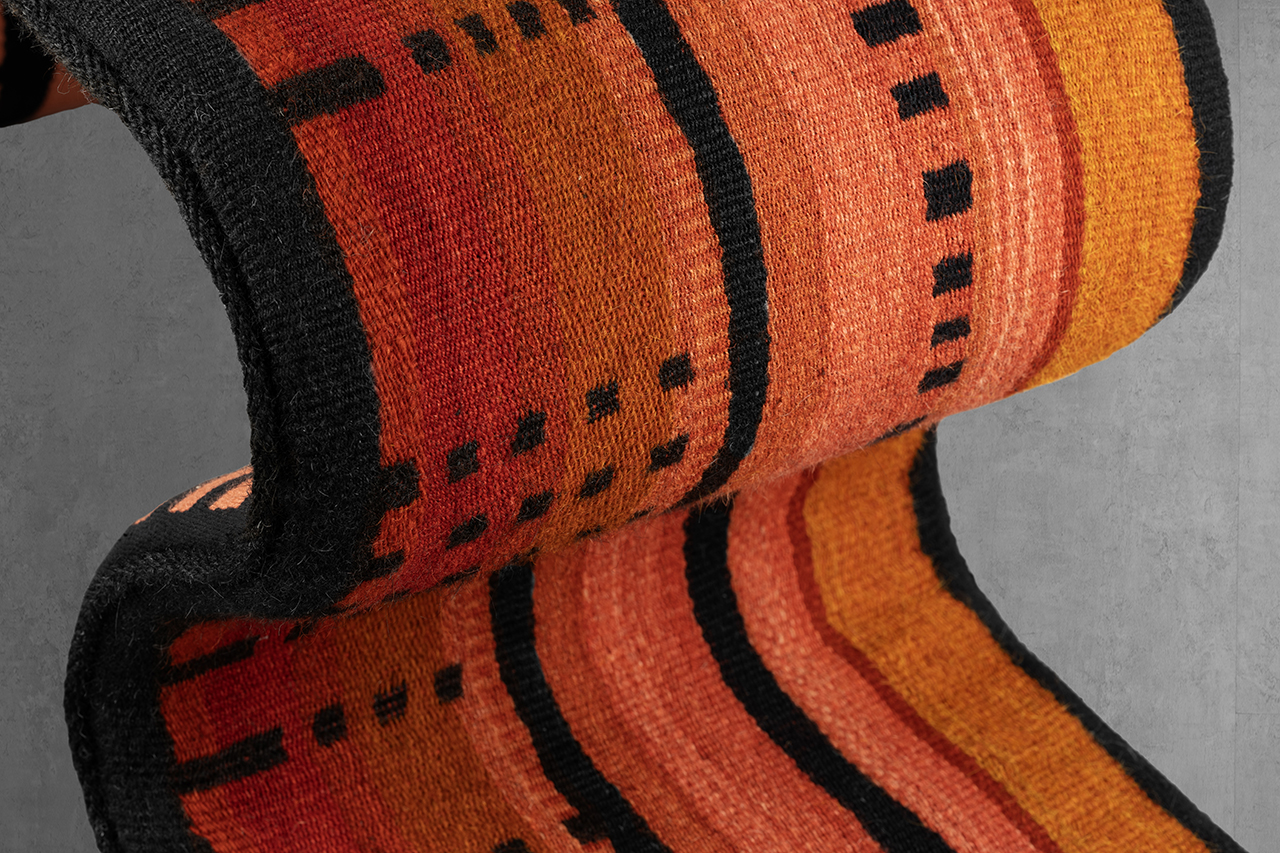 18/18 Photos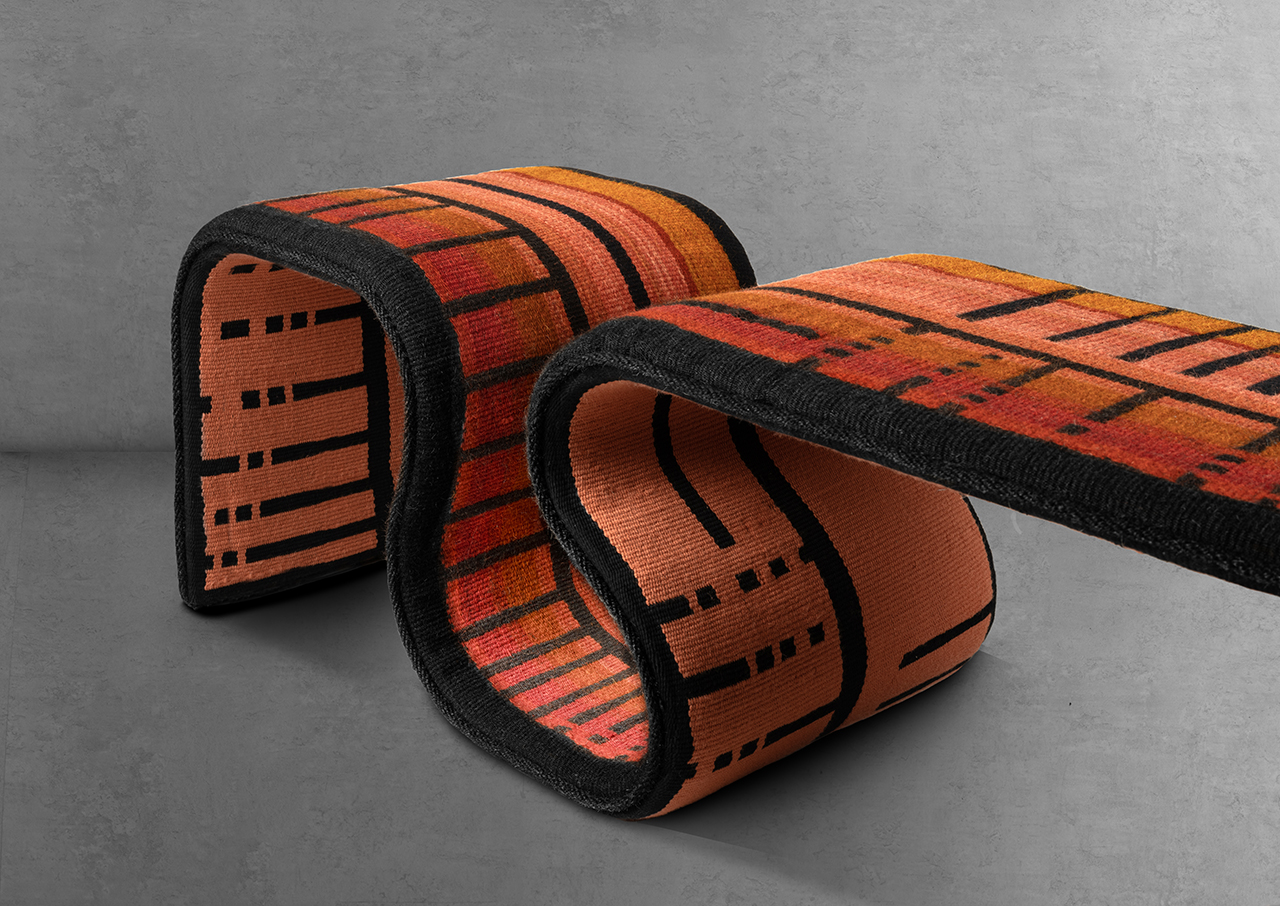 Debuting for the first time outside of the United Arab Emirates is the Tirhal Collection, conceptualized by Lithuanian-born textile designer Loreta Bilinskaite-Monie for Al Ghadeer Emirati Crafts. Tirhal's (meaning 'journey') launch marks a contemporary revival of, and tribute to, traditional Emirati design, carrying us through from ancient tribal roots to modern day society.
The heart of the collection is made from the skills and talents of 16 Bedouin women who are among more than 300 who have taken part in the Al Ghadeer Emirati Crafts program. They've handmade each piece of the Tirhal Collection with sustainable materials, including locally-sourced sheep's wool and natural dyes. Tirhal celebrates the deep-rooted cultural practice of Al Sadu weaving, an age-old tradition in which women transform wool from their own sheep into furnishings such as tent dividers, cushions, and pillows.
Bilinskaite-Monie's vision captures the significance of cloth folding in the tribes across the Arabian Peninsula, who would fold up their tents, load them onto camel trains, and travel from location to location. Each piece features a modern, pixelated interpretation of a traditional weaving pattern, symbolizing the nomadic lifestyle of Bedouin communities.
"This design is a homage to the traditional life of Bedouin women – its authenticity and sustainability," she said. "My aim was to showcase these weavings as their identity, their personal narrative, and to connect this rich social heritage with the sustainable, practical, and modern vision of the UAE."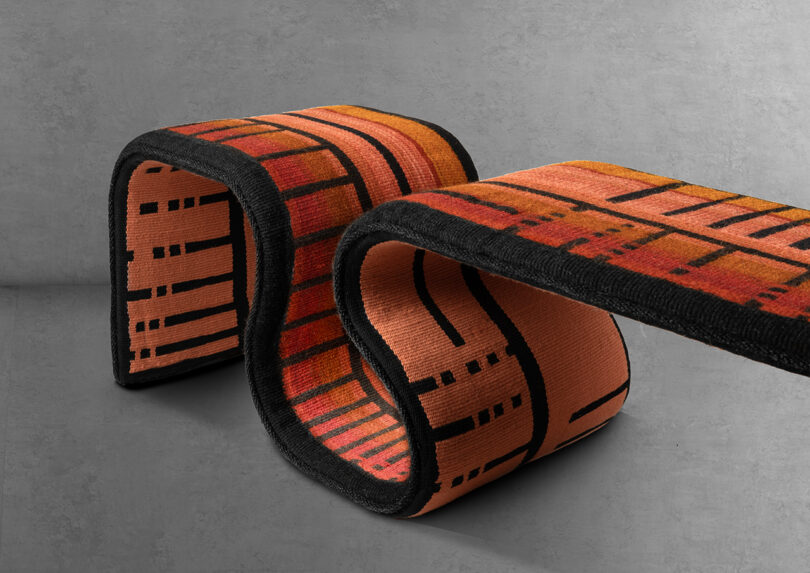 The color palette of the Tirhal Collection represents traditional natural tones often found throughout tribal life in the Arabian Peninsula. The deep blue is produced from the powder of indigo plants, pale green is created from the ghaf tree, burnt orange comes from natural henna powder mixed with hibiscus, while the two-tone black and white reflects the traditional Al Mudayla'iya Emirati weaving pattern.
It took a cross-cultural collaboration to bring this collection of five benches to life, international designs and local artisans worked hand-in-hand to elevate traditional textiles. Through it all, Al Ghadeer aims to create economic opportunities and skills education for women artisans, enabling them to transform their communities and contribute to a more sustainable world.
To learn more about the Tirhal Collection, visit alghadeeruaecrafts.ae.