Tanzania-born architect David Adjaye, with offices throughout the world, brings his vast array of influences and architectural know-how to a new collection for Knoll called The Washington Collection. The series will consist of two cantilevered side chairs, a club chair, an ottoman, a side table, and a bronze coffee table, with the side chairs and coffee table available first.
The Washington Skeleton Aluminum Side Chair is the first of his two cantilevered chairs which creates a cross between sculptural and functional with its "play between propping and balancing." The aluminum chair, with its geometric lattice seat, is made for indoor or outdoor use and comes in black, green, grey, or copper.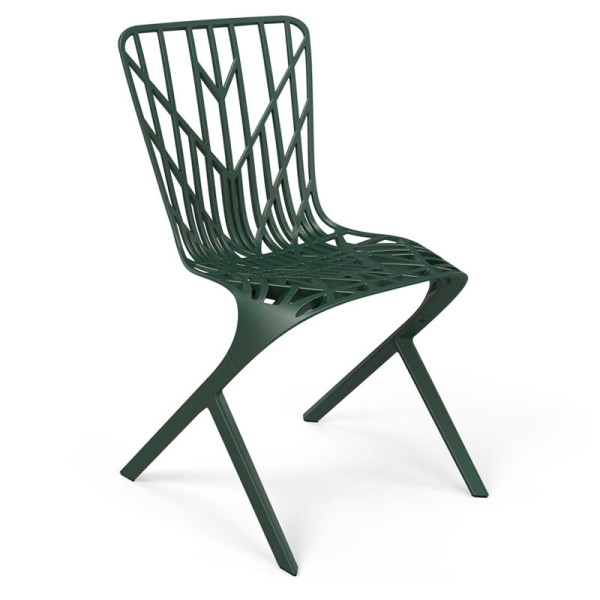 The Washington Skin Nylon Side Chair is similar to the Skeleton chair with its cantilevered design but this one has a colorful, solid form. Made from injection-molded, glass-reinforced nylon, the chair comes in seven UV-stable colors.
Talk about a work of art! The Washington Corona Limited Edition Bronze Coffee Table is constructed of four cast bronze panels with a 1/2″ thick optically clear glass top. The table is a sculptural translation of Adjaye's design for The Smithsonian National Museum of African American History and Culture and only 75 will be produced.