The Wooden cutout collection Gives Air + Light Its Freedom
The Wooden cutout collection Gives Air + Light Its Freedom
1/19 Photos
2/19 Photos
3/19 Photos
4/19 Photos
5/19 Photos
6/19 Photos
7/19 Photos
8/19 Photos
9/19 Photos
10/19 Photos
11/19 Photos
12/19 Photos
13/19 Photos
14/19 Photos
15/19 Photos
16/19 Photos
17/19 Photos
18/19 Photos
19/19 Photos
Tel Aviv-based designer and woodworker Gila Babich, founder of frill furniture, creates practical home decor that can make a space feel more alive. Her latest made-by-hand furniture and wall pieces, the cutout collection, was exhibited last month at SaloneSatellite. "I love the physicality of the woodshop, of breaking down giant boards of lumber into small, delicate pieces and putting them together into entirely different objects," Babich said of her process.
The cutout collection features a handmade two-layer panel with cutout abstract shapes, making it see-through. Air and light are free to move through the paper snowflake-like pattern, capable of casting beautiful shadow patterns. The design also allows for the piece to exist without interrupting the flow of a space. You might notice Babich's appreciation for architectural elements such as extruded bricks, traditional latticework, and modern wind walls in the patterns. The cutout collection is her interpretation of creating lighter construction, ventilation, privacy, and shade.
Babich's cutout panels can act as many things: a shelf, a cabinet door, a tabletop, a headboard, a room divider, or a piece of art. The panels are made of sustainable maple wood, and the wall art is made of painted MDF.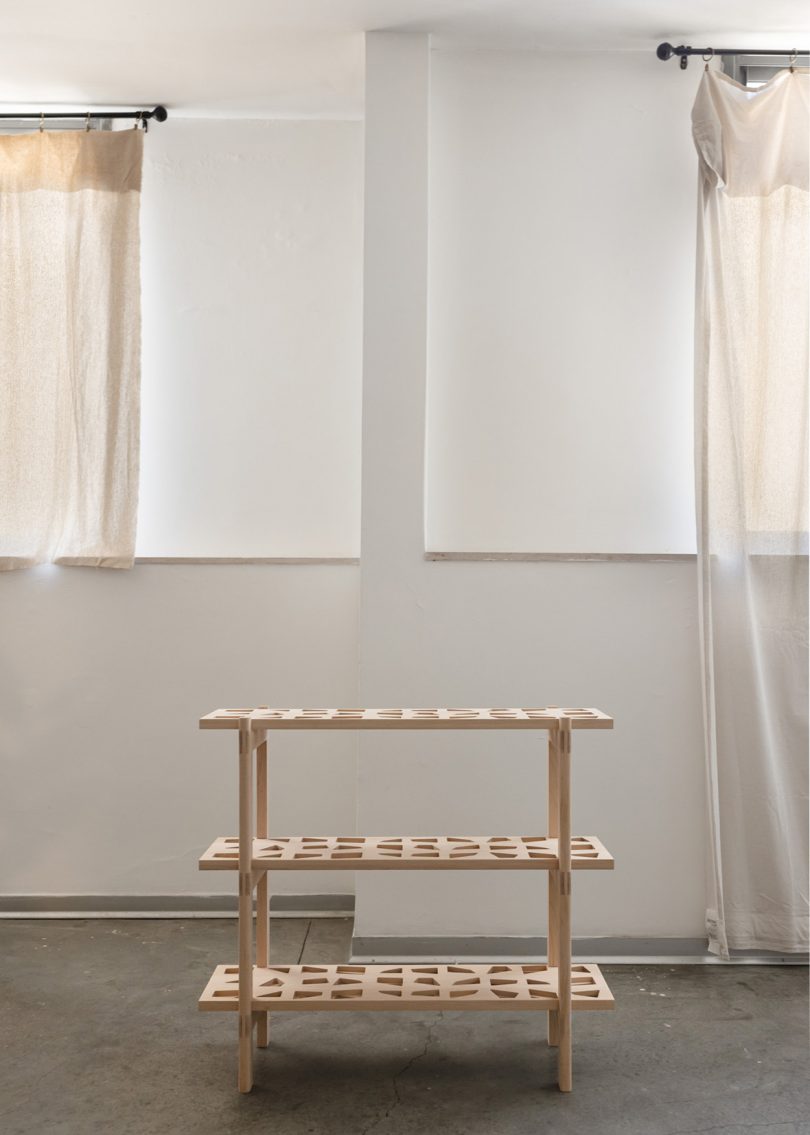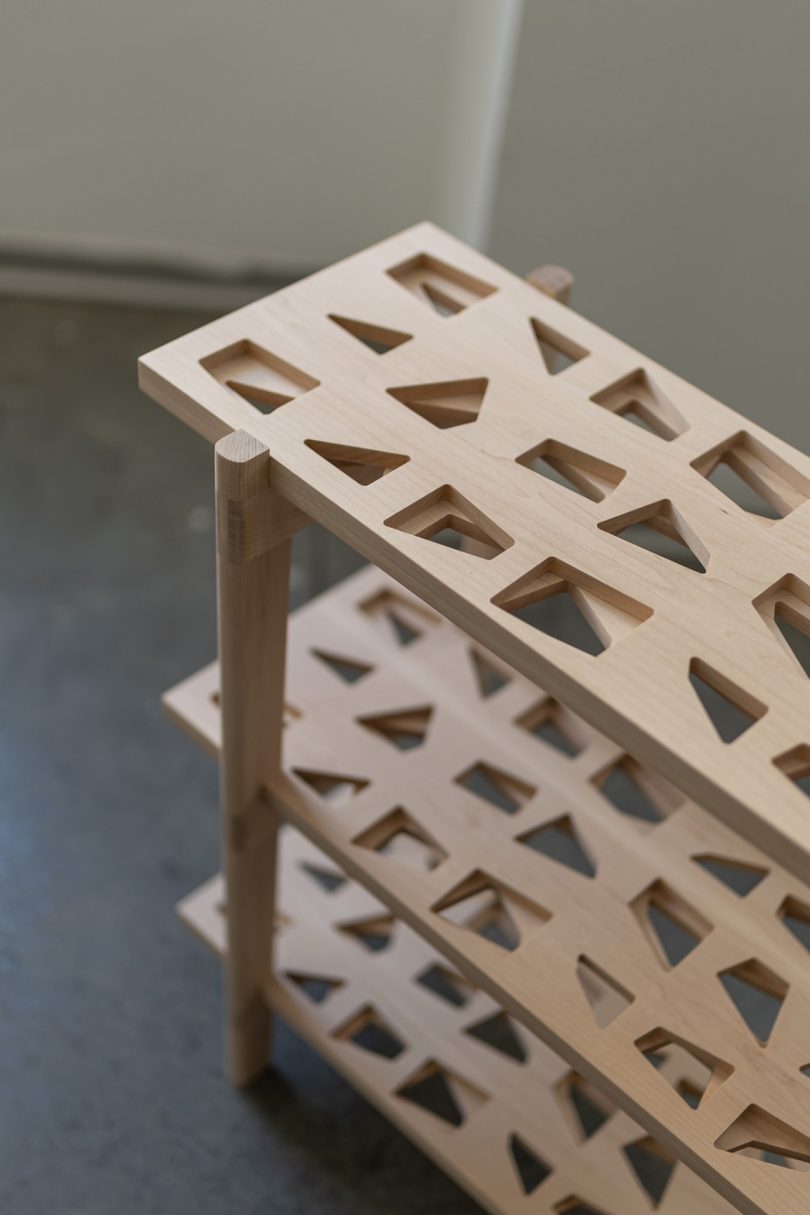 To learn more about the cutout collection, visit frillfurniture.com.
Photography by Hadar Dolan.