You might have heard about Auric Road, since the well-known Korakia Pensione and Lone Mountain Ranch are two of their properties. The hospitality brand has recently opened the doors to its third property, the Hotel Joaquin in Laguna Beach along California's coastline. Conceived as a designer sanctuary, the new boutique hotel is the idyllic getaway that most vacationers look for in a hotel in Southern California. Tranquil, elegant and chic, Hotel Joaquin wants you to come prepared to unplug and relax in total coastal comfort.
Designed by Studio Robert McKinley, who's known for their effortless and bespoke interiors filled with layered décor, Hotel Joaquin no doubt pays homage to the coastal lifestyle and heritage of Laguna Beach. The private beach oasis exudes a Mediterranean-like, resort-style ambience that you immediately feel once you step onto the property.
The 22 guest rooms feature small batch amenities, sweeping views of the beaches (not to mention that perfect California sunset), and relaxed interiors that combine vintage furniture and contemporary design, much of which were sourced and built by local artisans. Reflective of its surroundings, the rooms are clean and minimal, with lots of bright linen bedding and upholstery, but also organic and textured, as seen with the wooden teak/cane furniture and marbled bathrooms.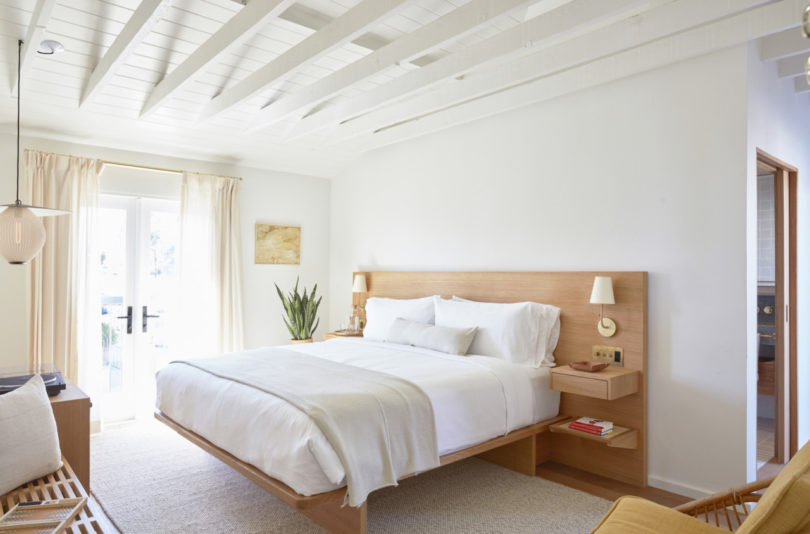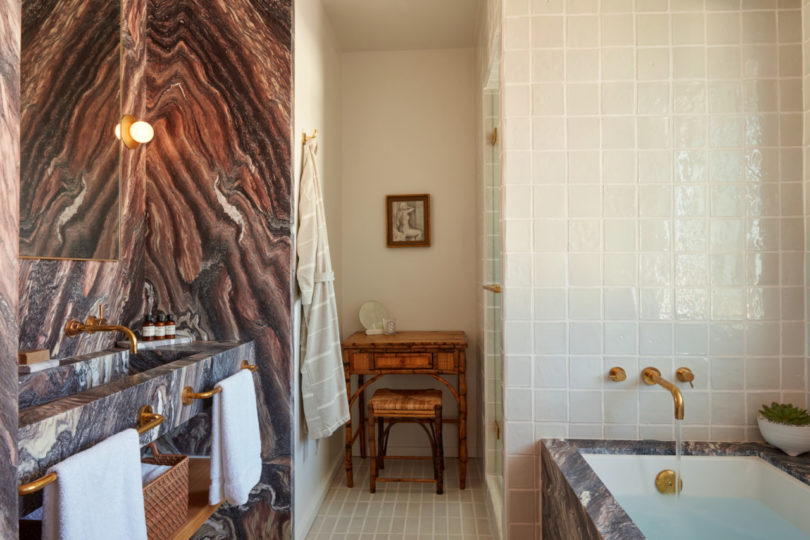 Don't complain in your review about the lack of television here. Hotel Joaquin really does want you to unplug and take in the beautiful environment that awaits you outside. Guests have all access to the hotel's Adventure Garage that's packed with surfboards, hiking and diving gear, bicycles, and outdoor accessories. When you're ready to head back to unwind, vinyl record players and a curated music collection will mellow you out. To complement the salty coastline vibes, Saline, a new restaurant nestled inside the hotel, offers French Mediterranean dining with sea-centric cuisine.
What: Hotel Joaquin
Where: 985 N Coast Hwy, Laguna Beach, CA 92651
How much? Rooms start at approximately $287 per night.
Highlights: Relax in total coastal comfort at the Hotel Joaquin, where the interiors mirror the hotel's resort-like atmosphere. The hotel promotes an unplugged experience to encourage guests to take in the beautiful surroundings, both inside and outside the property.
Design draw: The hotel's interiors were designed by Studio Robert McKinley, who we think can do no wrong when it comes to creating a perfectly curated and layered setting.
Book it: Visit Hotel Joaquin

Design From Around The Web