These Modern Bongs Take On Psychedelic Colors + Ethereal Shapes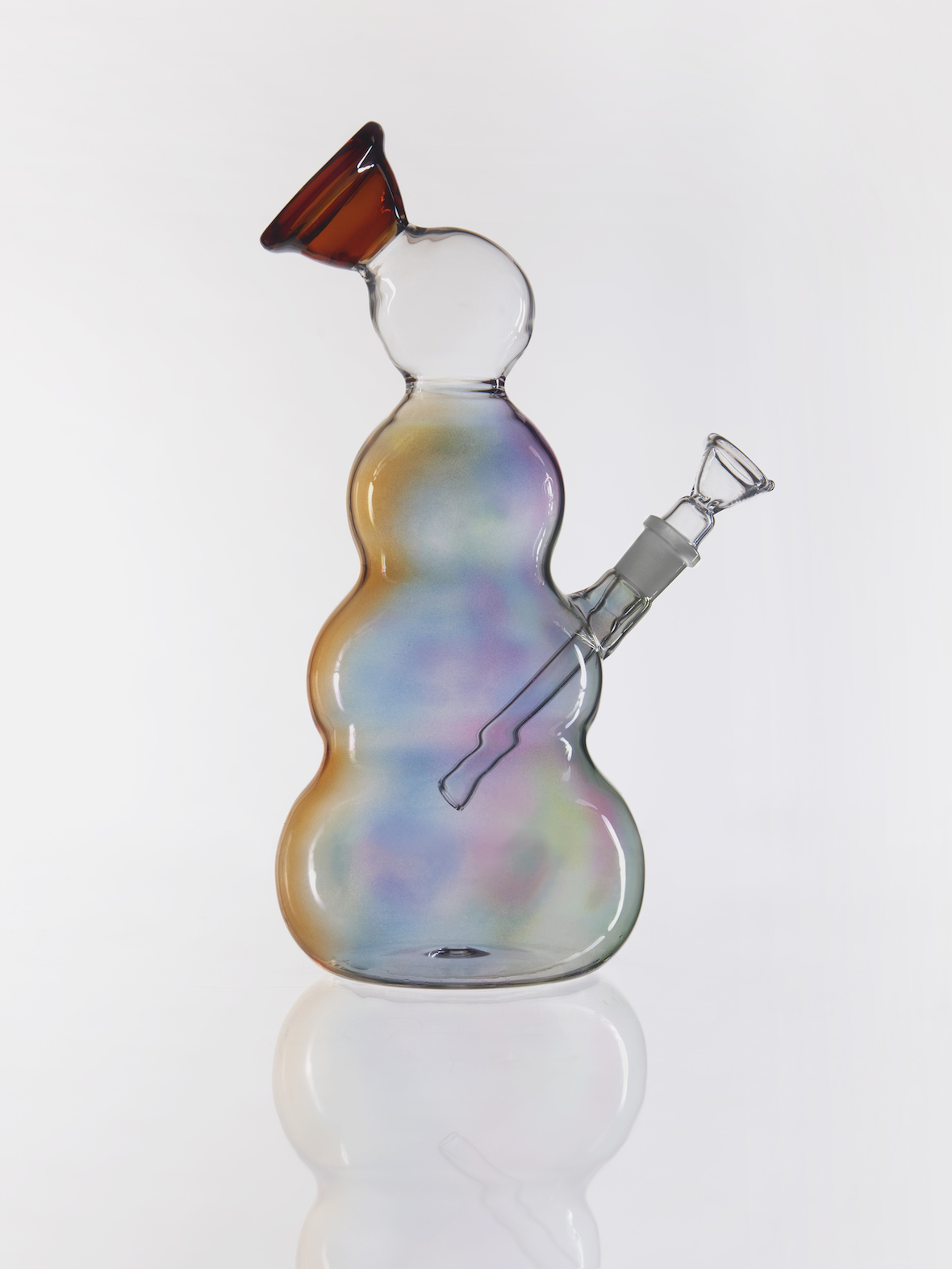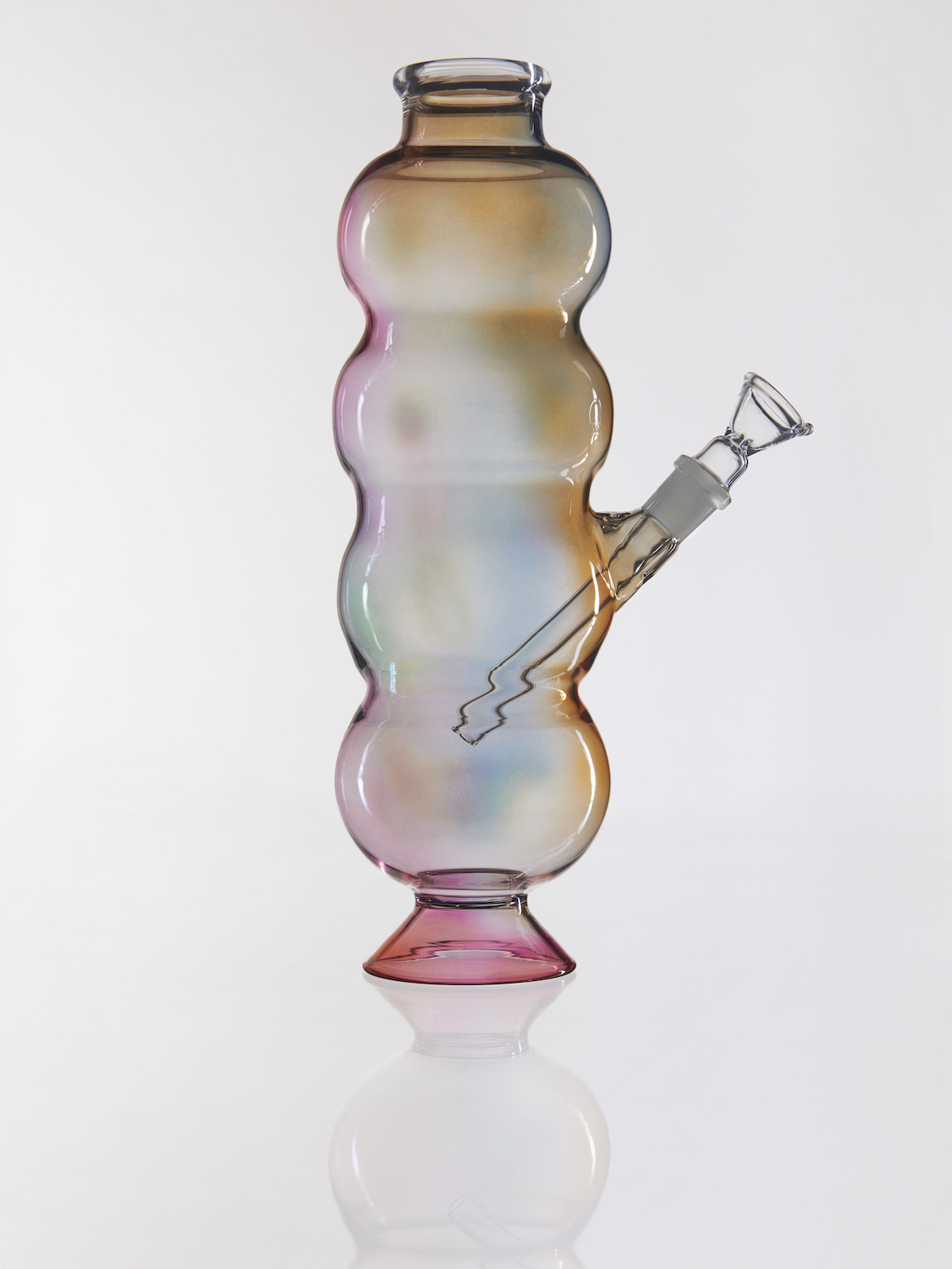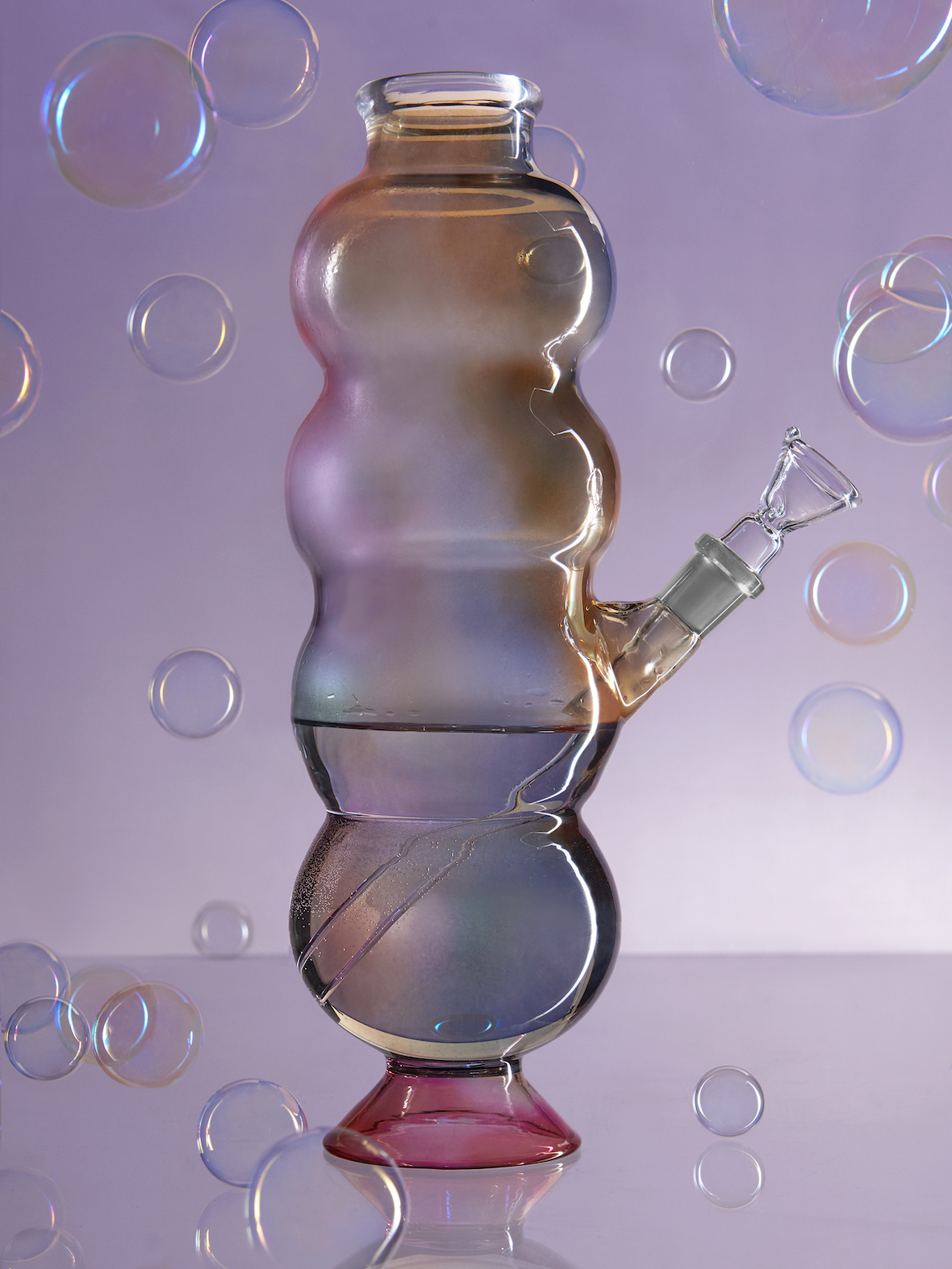 These Modern Bongs Take On Psychedelic Colors + Ethereal Shapes
1/17 Photos
2/17 Photos
3/17 Photos
4/17 Photos
5/17 Photos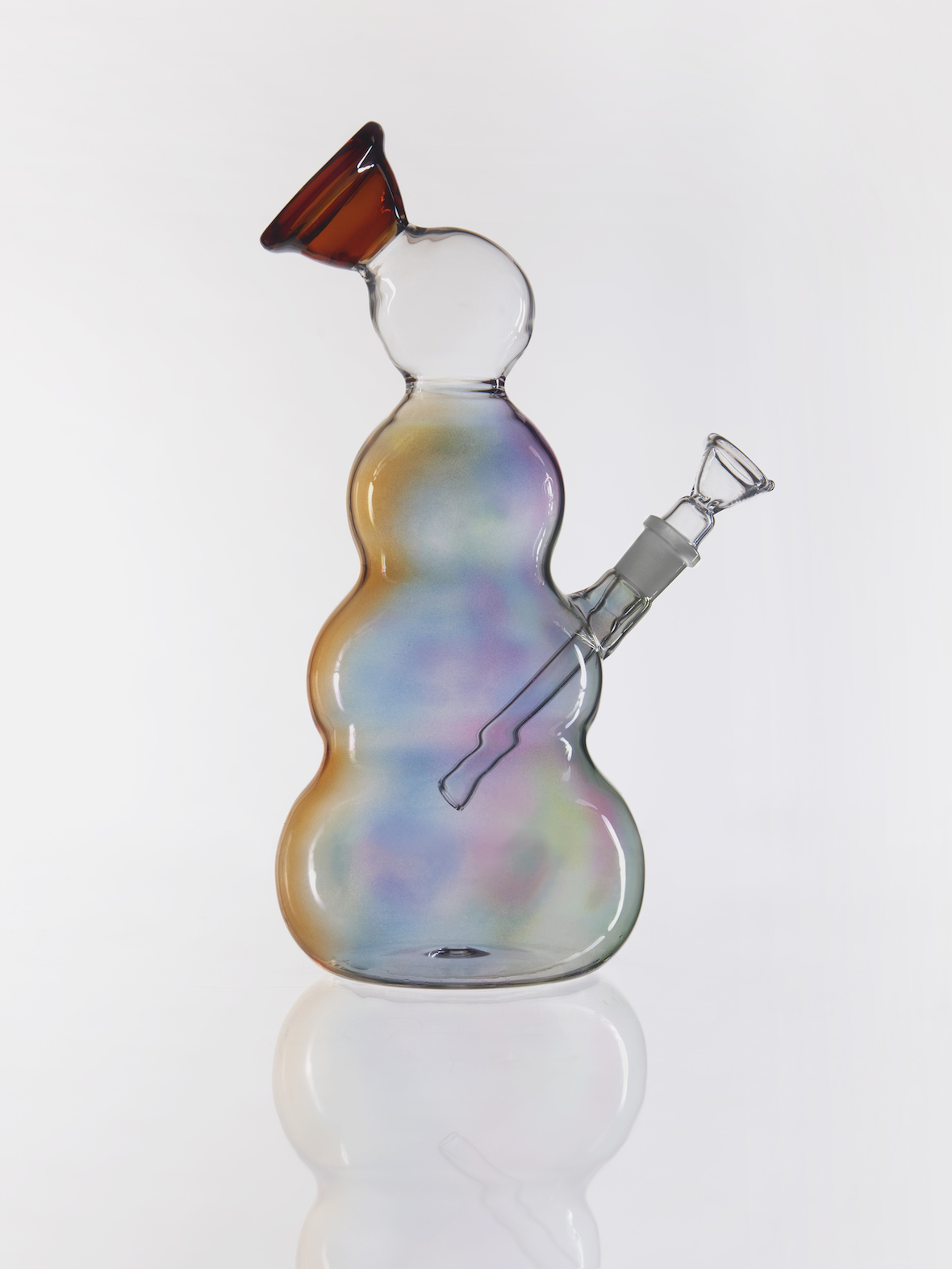 6/17 Photos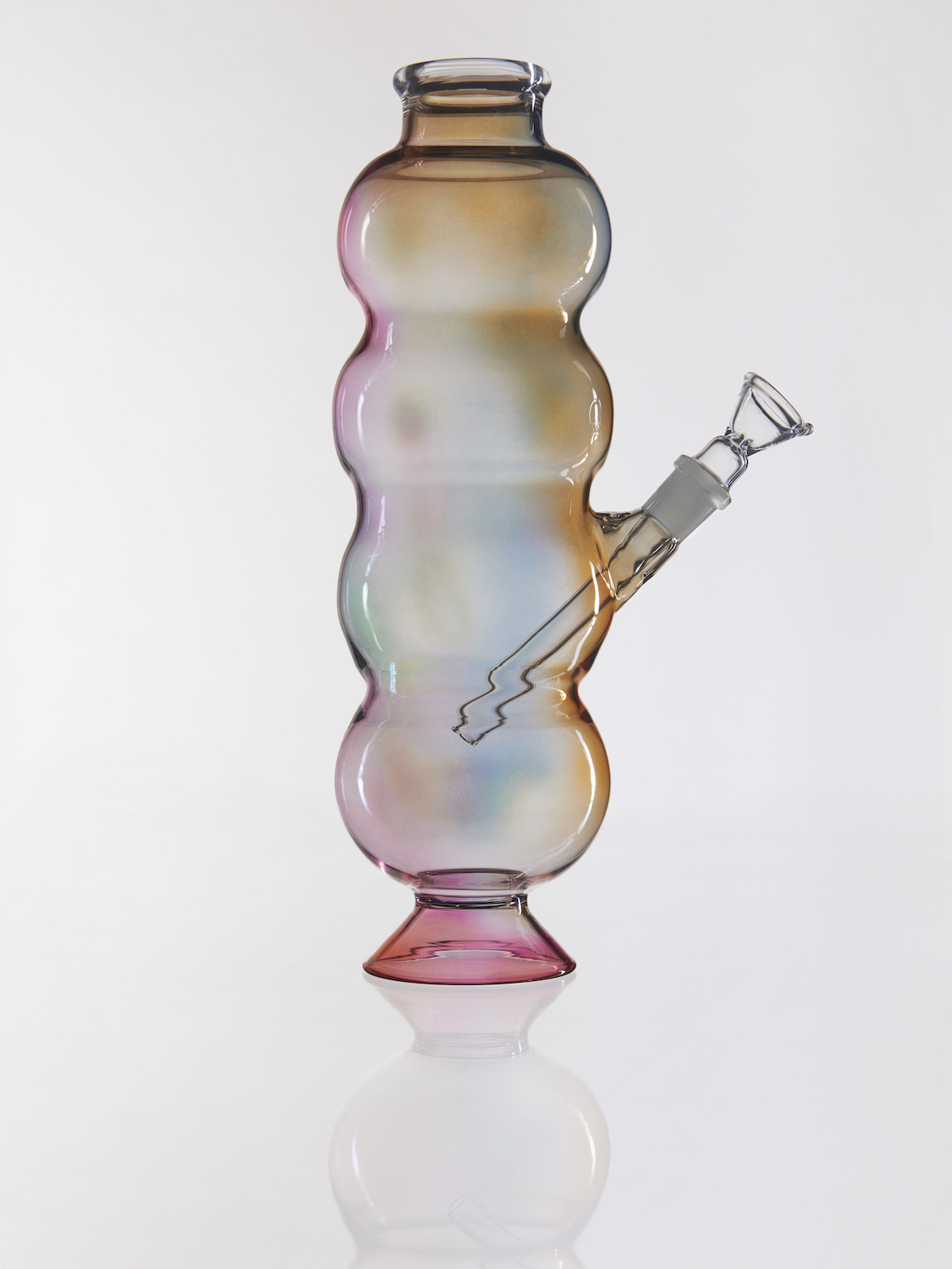 7/17 Photos
8/17 Photos
9/17 Photos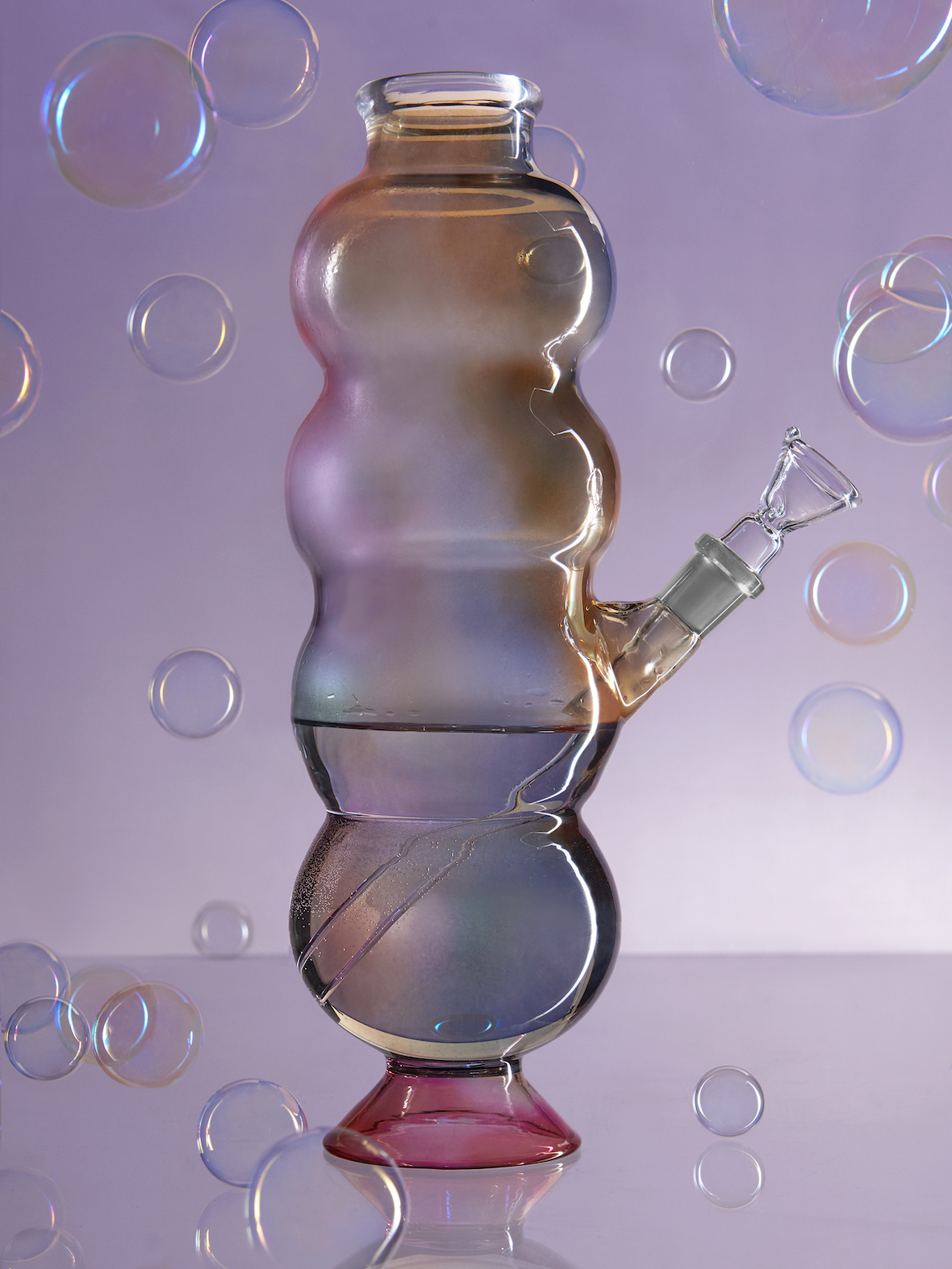 10/17 Photos
11/17 Photos
12/17 Photos
13/17 Photos
14/17 Photos
15/17 Photos
16/17 Photos
17/17 Photos
Inspired by the psychedelia of the 70s as well as the evanescent colors of nebula clouds in space, designer Serena Confalonieri created a trio of modern bongs that were the main attraction of an installation at oTTo cose, a design store and gallery in Milan. The bongs are characterized by their sinuous forms, reminiscent of the ever-changing shape of smoke, and ethereal shades of greens, yellows, blues, and purples typical of a nebulae.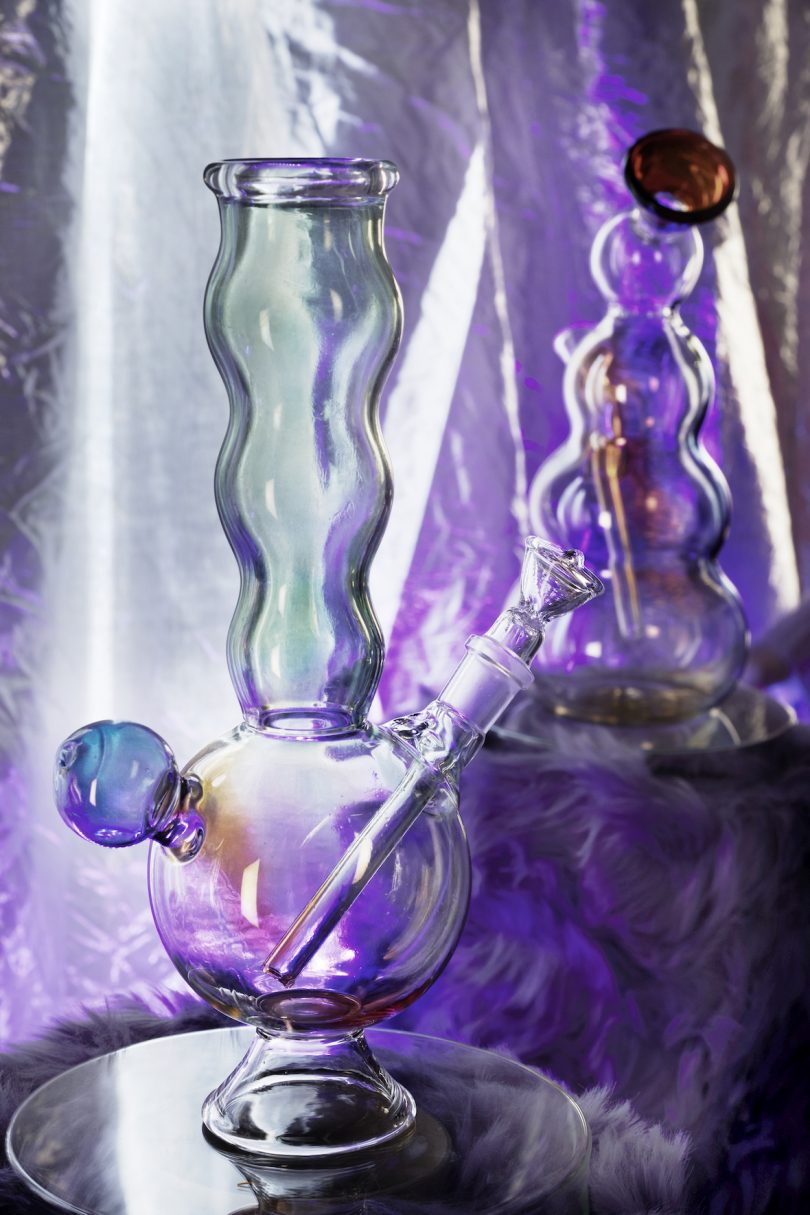 Confalonieri's installation that served as a backdrop for the Nebula bongs is an interpretation of retrofuturism and space age atmospheres. The three bongs sit on top of cylindrical displays wrapped in purple faux fur while a silver fabric is draped on the wall, recalling spatial atmospheres. Marbled green tiles line the floor while backlighting heightens the out-of-this-world visual experience similar to Stanley Kubrick movies. The faux fur, silver fabric, and green tiles are supplied by Spazio Meta, a Milanese company that recovers and reuses materials and props used in temporary installations. A floral installation by Fiori e Colori, a flower boutique in the heart of Tuscany, floats above the entire scene like a slow-moving nebula cloud.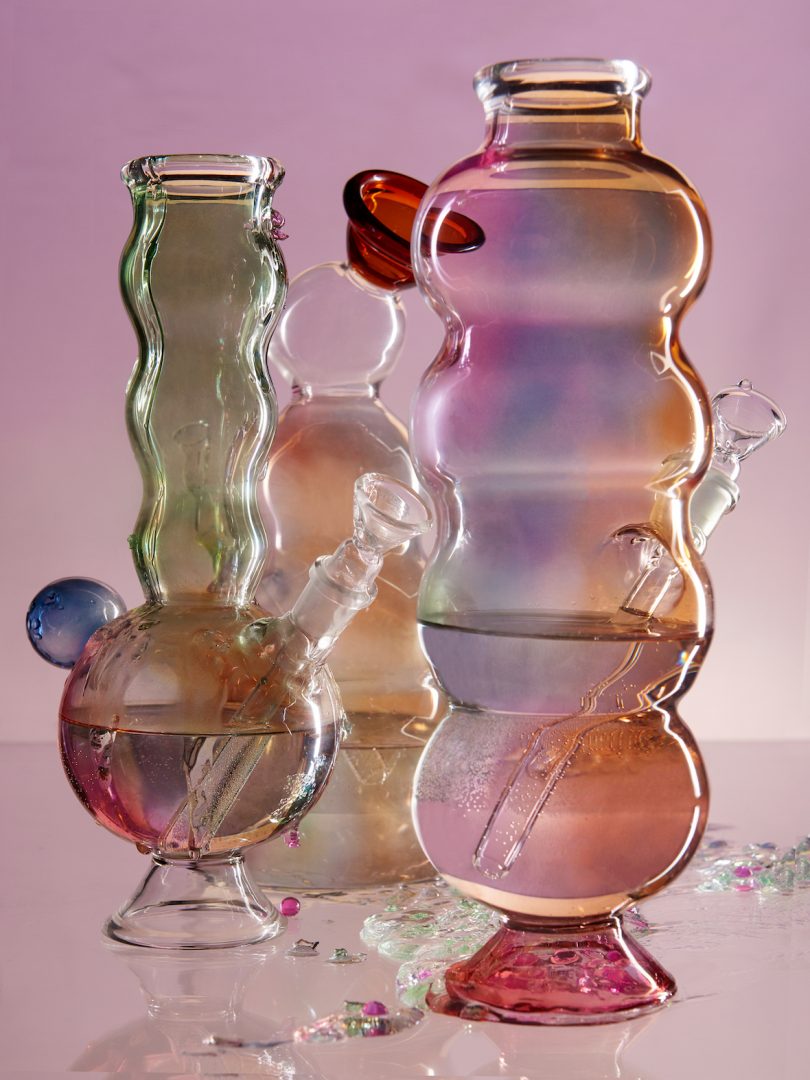 Installation photos by Andrea Agrati, all other photos by Stefania Zanetti.
>>> For more from smoking accessories, head here! <<<
Modern Love
Whether you want to show some love to your partner, friends, pets, or just get a treat for yourself — you'll find plenty of thoughtful, design-driven Valentine's Day gift ideas in the Design Milk Shop.