These Modern Pet Products From Waggo Are Dog + Designer Approved
These Modern Pet Products From Waggo Are Dog + Designer Approved
1/7 Photos
2/7 Photos
3/7 Photos
4/7 Photos
5/7 Photos
6/7 Photos
7/7 Photos
We can always count on our pets to make our days brighter so isn't it time their accessories do the same? Waggo, the modern pet brand behind designer products that are equal parts stylish and playful does exactly that. Waggo creates high-quality, fashionable pet accessories that you and your furry friend can feel good about. Read on to discover some of our favorites.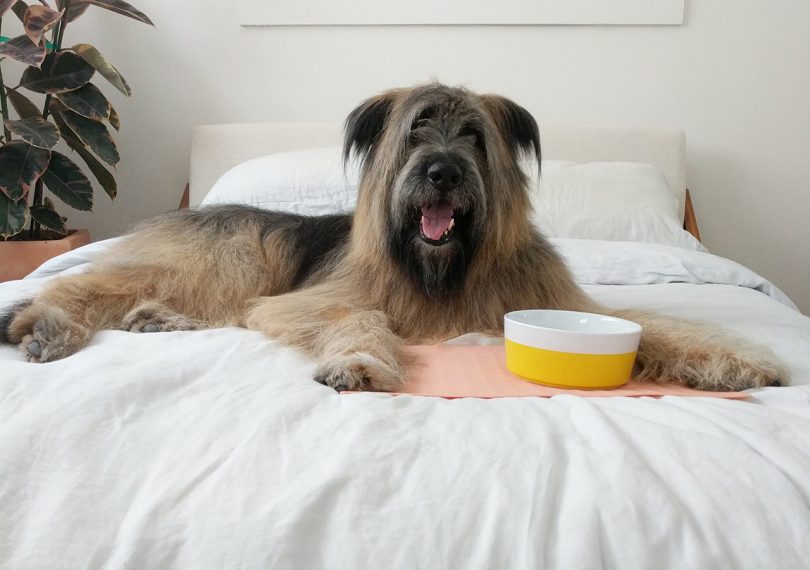 Dipper Ceramic Dog Bowl
A Design Milk favorite, Waggo's dipped ceramic dog bowl is an easy way to inject joy and a pop of color into your space. The Dipper Bowl is made with a durable, heavyweight ceramic and hand dipped in 10 modern and eye-catching colors for a classic and vibrant look. Waggo knows dinner time for your pet can get messy, so they made sure the bowls are dishwasher and microwave safe for easy clean up.
Rippled Ceramic Dog Treat Jar
Waggo's modern jar is a treat to display on your countertop (pun intended). This durable ceramic jar keeps your pup's treats and biscuits fresh and looks good doing it thanks to its elegant, rippled texture and array of soft natural and cool tones. We're loving Rose Ripple right now but there are plenty of colors to choose from. Can't get enough of this look? You'll love the Ripple Ceramic Dog Bowl too.
Silly Succulent Cactus Dog Toy
Like our beloved pets, this cactus dog toy gives us endless reasons to smile. For starters, it's a quirky and adorable toy that you wouldn't feel the need to hide when entertaining guests. Secondly, it's made of a durable rubber (with a squeaker inside too!) that is sure to withstand your dog's playtime and chewing. Lastly and arguably most important, the faux cactus spikes help support your dog's dental health while he chews.
Simple Solid Bowl + Dog Bowl Stand
If you prefer to keep things simple, Waggo's solid bowl and accompanying stand are for you. Available in black and white, the classic modern look of the simple bowl + stand is compatible with virtually any decor style. The iron stand keeps the bowl elevated so your dog isn't straining at dinner time, and it works with any medium sized Waggo bowl, giving you the freedom to spice up your dog's dinner time look.
>>> For more from Waggo, visit the Design Milk Shop here! <<<