Loook Industries has created two new seating pieces, the Box Sofa and Lounger, which launched back in February at the Stockholm Furniture Fair.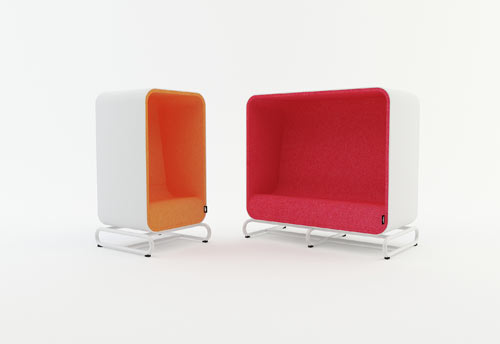 The Box Sofa and Lounger
Designed by Ivar Gestranius and Kevin Lahtinen, the Box Sofa and Lounger provide a quiet and visually secluded cover from the surrounding noise and movement. Perfect for open-space offices and public spaces, or used as a room divider. For fun, the designers also suggest that you could pull two sofas together and use it as a "room inside a room." The Lounger is a nice place to spend some alone time thinking, reading or working on your laptop.
Loook Industries is also planning a sound absorbing screen/room divider in The Box family.
Thanks, Ted!