This Co-Working Office in Brussels Is Giving Us Art Gallery Vibes
This Co-Working Office in Brussels Is Giving Us Art Gallery Vibes
1/25 Photos
2/25 Photos
3/25 Photos
4/25 Photos
5/25 Photos
6/25 Photos
7/25 Photos
8/25 Photos
9/25 Photos
10/25 Photos
11/25 Photos
12/25 Photos
13/25 Photos
14/25 Photos
15/25 Photos
16/25 Photos
17/25 Photos
18/25 Photos
19/25 Photos
20/25 Photos
21/25 Photos
22/25 Photos
23/25 Photos
24/25 Photos
25/25 Photos
MANIERA recently transformed Silversquare Central, a unique co-working space in the heart of Brussels, into a modern office that feels like an art gallery with the help of 12 architects and artists. The modernist building, which used to be a Shell headquarters designed by Alexis Dumont and Marcel Van Goethem in the 1930s, is now outfitted with a curated collection of furniture and textiles. It's an office unlike any other.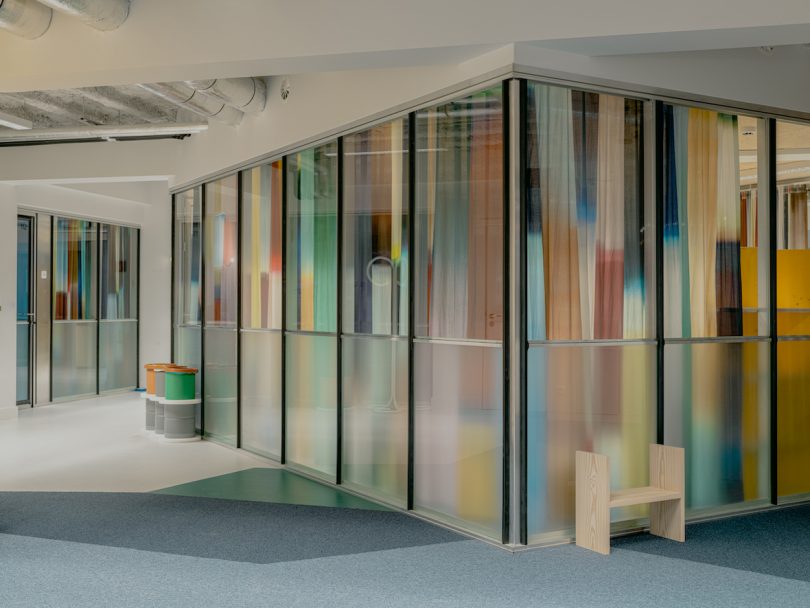 MANIERA gallery commissions architects and artists to venture beyond their usual practice and design furniture and objects for use. For this project, every piece was designed and developed to fit the context of a co-working space. The 12 designers include: A JDVIV i.c.w. Onbetaalbaar, Christoph Hefti, doorzon interieur architecten, FELT Architecture & Design, jo taillieu architecten, Maxime Prananto, MOS, OFFICE Kersten Geers David Van Severen, Piovenefabi, Richard Venlet i.c.w. Leander Venlet, Stéphane Barbier Bouvet, and Studio Verter.
MANIERA also collaborated with doorzon interieurarchitecten for the general layout and Piovenefabi for the restaurant, resulting in a new, 6,000-square-meters space.
The furniture and textiles are also now on view at the MANIERA gallery through May 22, 2022.
Photos by Jeroen Verrecht.