This Collection of Accessories + Furniture Is Wrapped in Techno Leather
This Collection of Accessories + Furniture Is Wrapped in Techno Leather
1/19 Photos
2/19 Photos
3/19 Photos
4/19 Photos
5/19 Photos
6/19 Photos
7/19 Photos
8/19 Photos
9/19 Photos
10/19 Photos
11/19 Photos
12/19 Photos
13/19 Photos
14/19 Photos
15/19 Photos
16/19 Photos
17/19 Photos
18/19 Photos
19/19 Photos
Italian brand Rudi has launched its newest collection of home accessories and furniture designed by art director Simone Fanciullacci. The collection highlights Rudi's signature material, tecnocuoio, or techno leather. This unique and innovative material is composed of 65% genuine leather castoffs tanned with vegetable extracts, 18% natural latex extracted from the rubber tree, 10% water, 5% natural fats, and 2% natural coloring agents and salts. Each piece in Rudi's 2022 collection uses techno leather that's been stretched and formed into functional objects.
The Capitol collection of wall mirrors uses techno leather to frame the mirror.
Techno leather is stretched around metal structures to give shape to the Loop collection of table consoles and benches.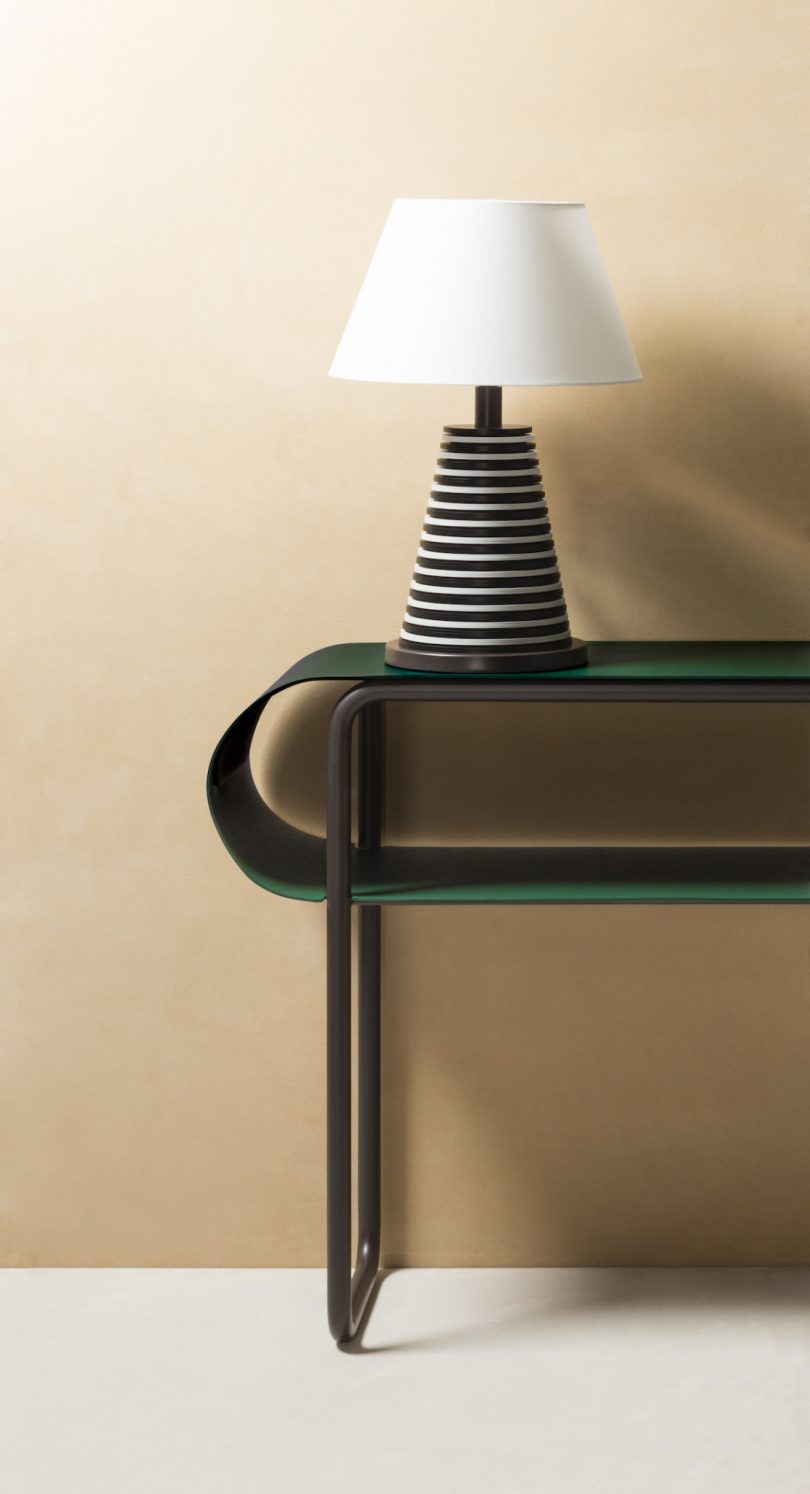 Maui is a wooden stool that's covered in techno leather and can be stacked to form a column.
Babylon, a family of table lamps, features techno leather-wrapped discs that give the lamps a geometric body.
'
For more information on the collection, head to rudislr.com or simonefanciullacci.com.