This Minimalist Floor Lamp Is Reminiscent of a Street Light
This Minimalist Floor Lamp Is Reminiscent of a Street Light
1/12 Photos
2/12 Photos
3/12 Photos
4/12 Photos
5/12 Photos
6/12 Photos
7/12 Photos
8/12 Photos
9/12 Photos
10/12 Photos
11/12 Photos
12/12 Photos
valerie_objects, design label initated by Serax founder Axel Van Den Bossche and art director Veerle Wenes, has launched a new collection, this time designed by the design duo Maison&Objet has proclaimed "Designer of the Year 2023," Muller Van Severen, founded by Fien Muller and Hannes Van Severen. A continuation of its Hanging Lamp, Muller Van Severen created the Standing Lamp Marble as a series of two minimalist fixtures that are reminiscent of the street light. The lamp's streamlined body is grounded by a marble base; a design so simple, as if a child had drawn it. This playful design language is synonymous with the brand, who seeks to create objects that are as much art as they are furniture.
There are two different metal arms: a curved one meant for reading in an armchair and a straight-edged one for use when seated at a table. When expanding on their design, Muller Van Severen shared:
Every object we create for valerie_objects is a continuation of the original spirit of our design practice. Although the medium has changed, we maintain the spirit of our former practice: art, and such is the case with this new lamp. It resonates with the ideas of our hanging lamp and though sober and stylized, the lamp adds a romantic feeling to the room, reminding us of the light under a street lantern.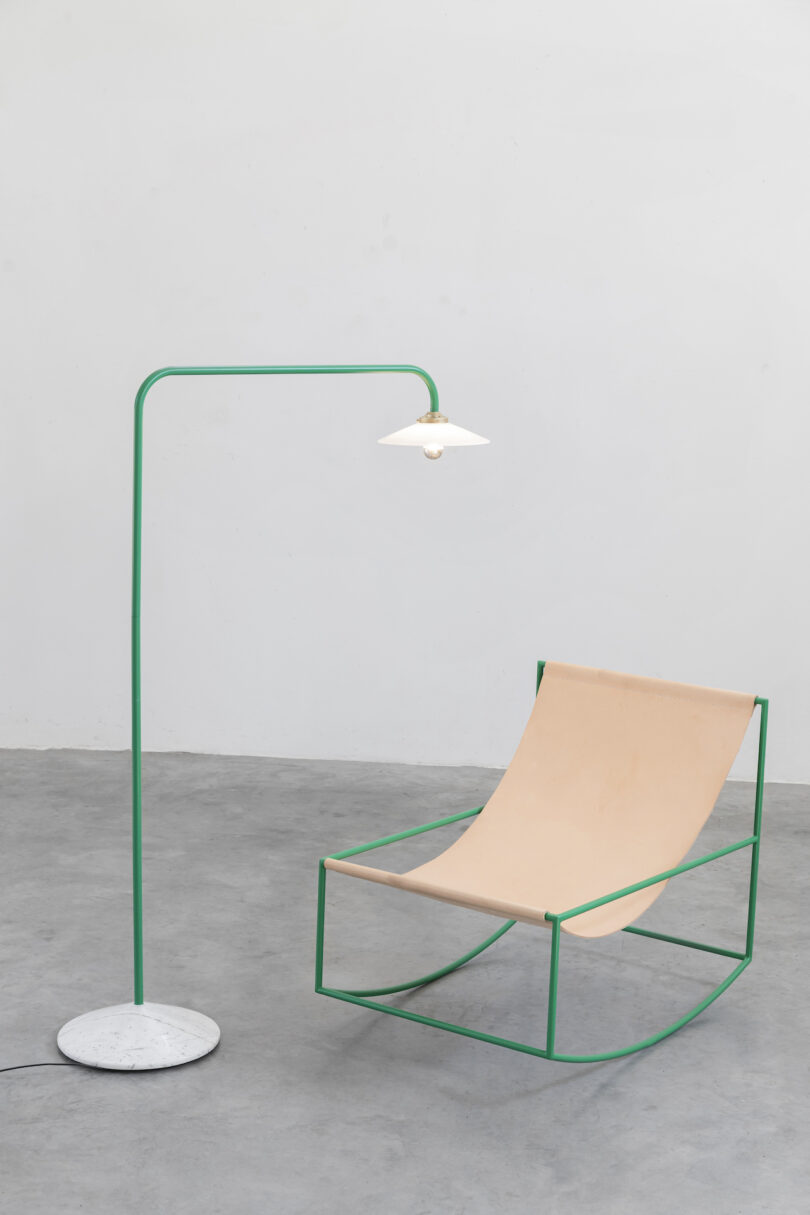 For more information on the Standing Lamp Marble, visit valerie-objects.com.