This Public Installation Is an Intersection of Design and Play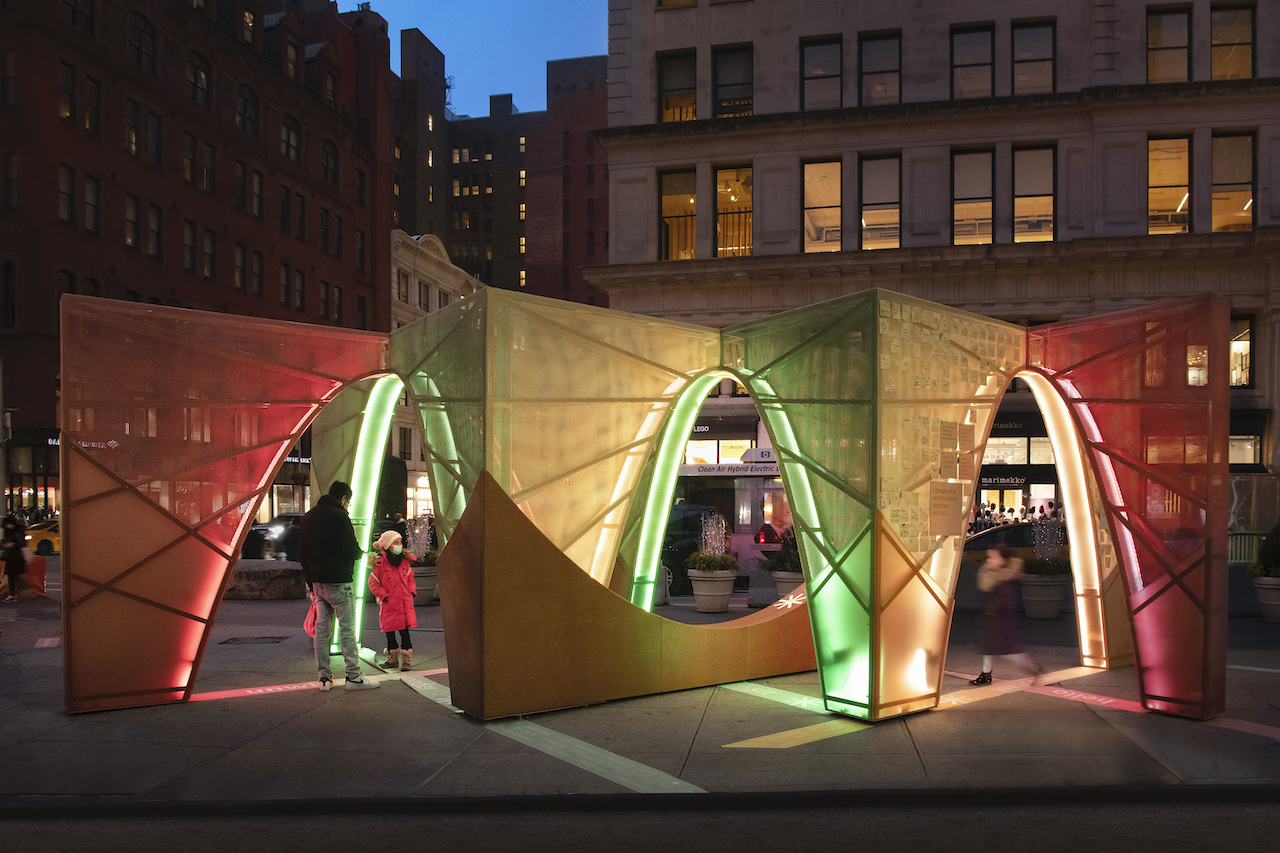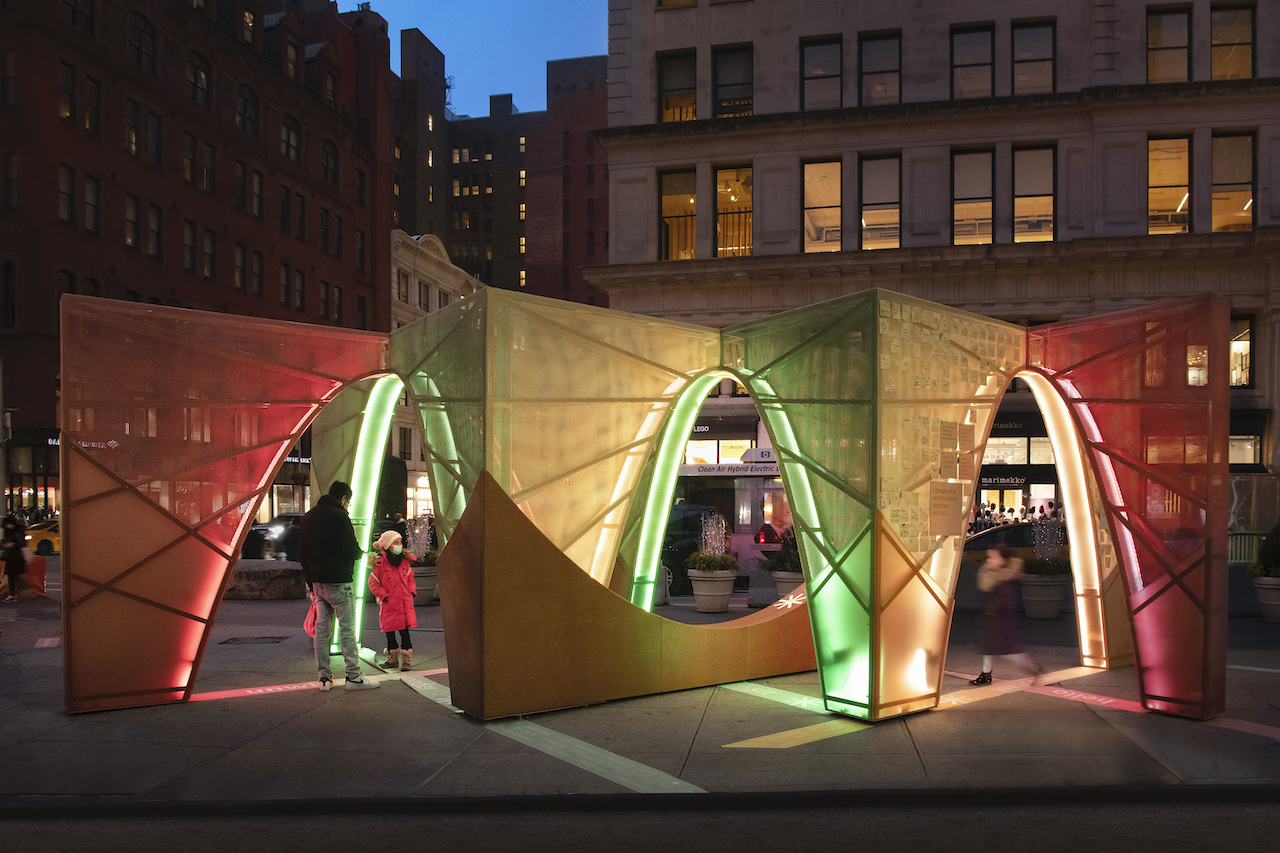 This Public Installation Is an Intersection of Design and Play
1/27 Photos
2/27 Photos
3/27 Photos
4/27 Photos
5/27 Photos
6/27 Photos
7/27 Photos
8/27 Photos
9/27 Photos
10/27 Photos
11/27 Photos
12/27 Photos
13/27 Photos
14/27 Photos
15/27 Photos
16/27 Photos
17/27 Photos
18/27 Photos
19/27 Photos
20/27 Photos
21/27 Photos
22/27 Photos
23/27 Photos
24/27 Photos
25/27 Photos
26/27 Photos
27/27 Photos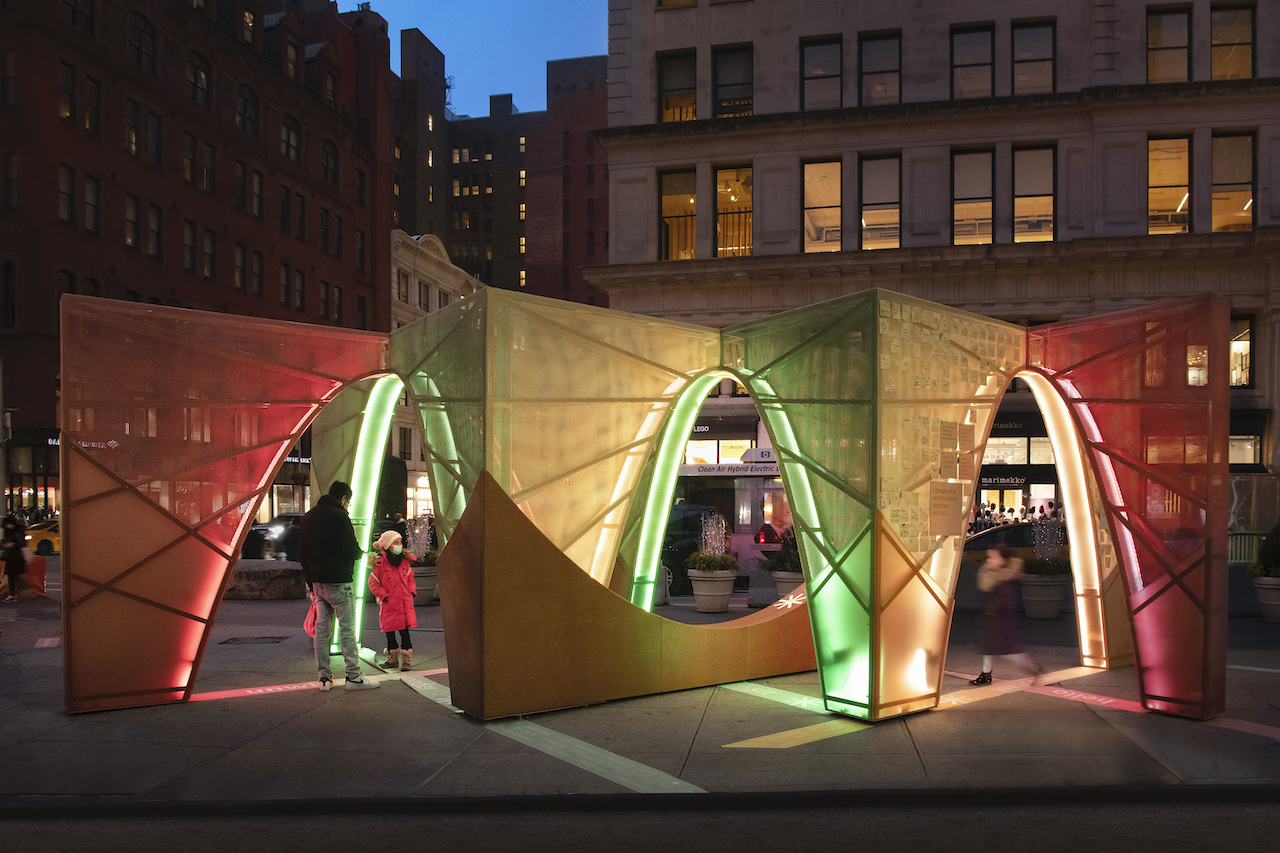 Interwoven is a public installation designed by Atelier Cho Thompson, a multidisciplinary design and concept firm that was selected as the winner of the 2021 Flatiron Public Plaza Holiday Design Competition. The installation comprises colorful interactive archways that, when crossed, come alive with synchronized lights and original melodies made specifically for the installation. Interwoven is inspired by the intersections that form the Flatiron Building's shape and incredible woven tapestry of America's cultures.
On one section of Interwoven, an interactive story wall encourages visitors to share their response to a thoughtful prompt. Selected by the Youth Fellows from the People's Bus NYC, a former bus used on Rikers Island that has been transformed into a community center on wheels, the prompt is: "I dream of a world where together we can…" The story wall reflects the hopeful spirit of New Yorkers and visitors.
Photos by Martin Seck via BowerBird.