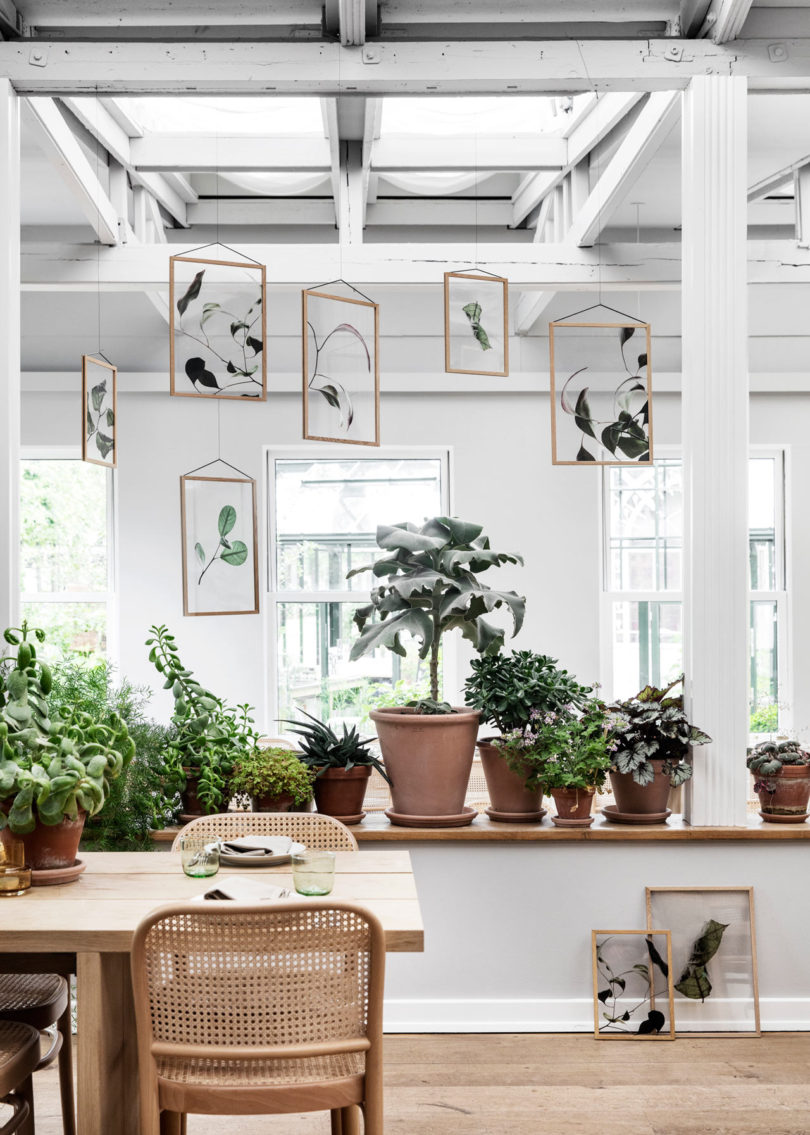 Copenhagen-based design companies MOEBE, Paper Collective, and Norm Architects, joined forces to release a series of art prints that were designed specifically to hang within the MOEBE frame. Floating Leaves features transparent botanical photographs that give the illusion of actual leaves suspended within the frame.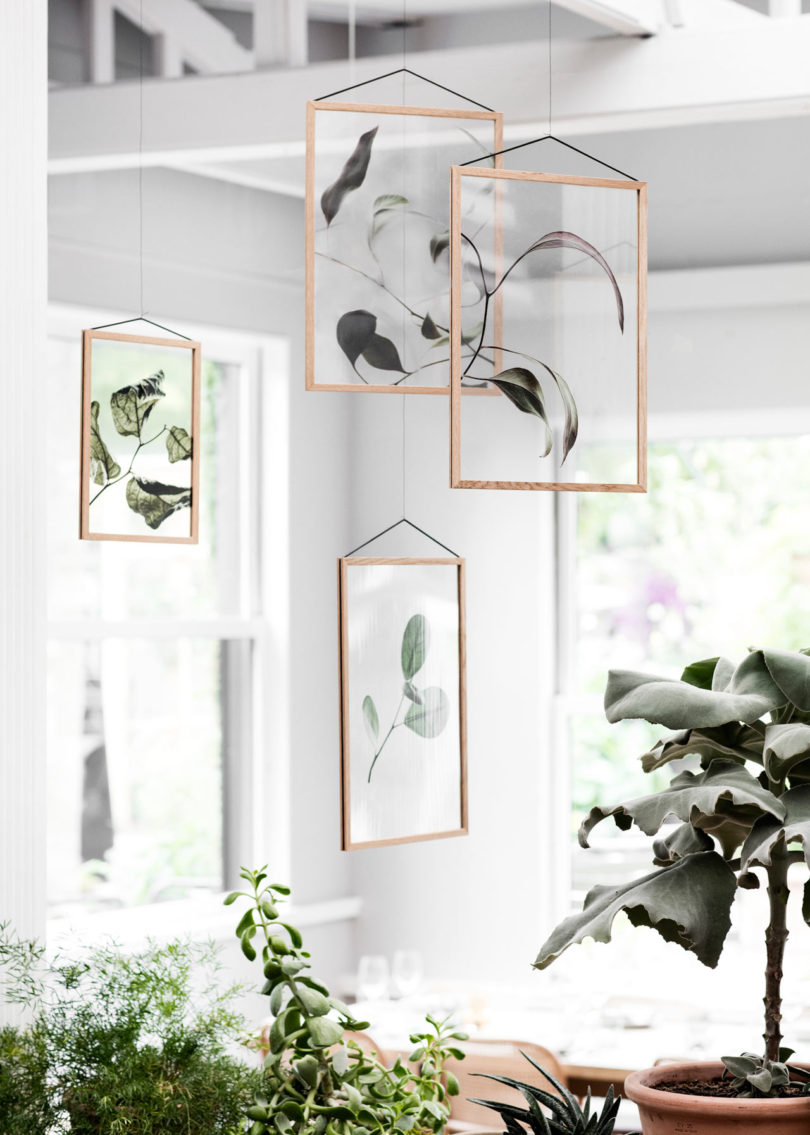 The photographs were made using UV printing allowing a photo to be printed onto transparent foil. The prints, which come in three different sizes, are then
From Jonas Bjerre Poulsen of Norm Architects:
The Floating Leaves are inspired by the gathering of botanic samples and classic botanic illustration. Playing with a mix of fresh greens and elements of decay, the Leaves become an expression of passing time and changing seasons. Through the transparency of print and frame the leaves get a unique sense of multi-dimensionality rarely achieved in printed products.