Momocca is a Spanish firm that created three collections of furniture that are meant to enchant and delight the everyday user. The founders, Lourdes Coll and Pablo Miranda, are architects and industrial designers and they currently have three collections of furniture—Adela, Carolota, and Daniela, named after people that inspired Lourdes during her career. All three of the collections are marked by their signature minimalist style combining influences from Northern Europe and the Mediterranean.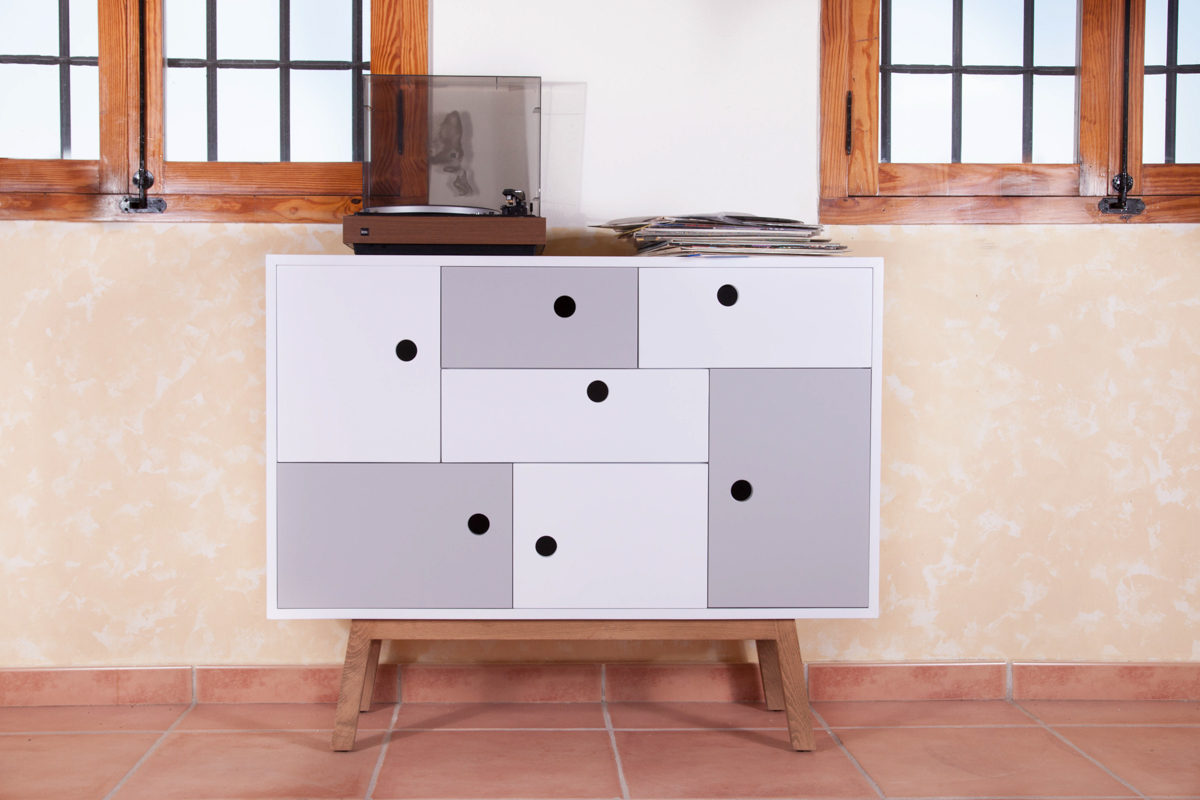 Adela features more traditional beauty and consists of a coffee table, a night table, sideboards, and auxiliary furniture. It comes in a neutral palette of colors—white, gray, and natural oak wood. It is modern, serene, and influenced heavily by Nordic design.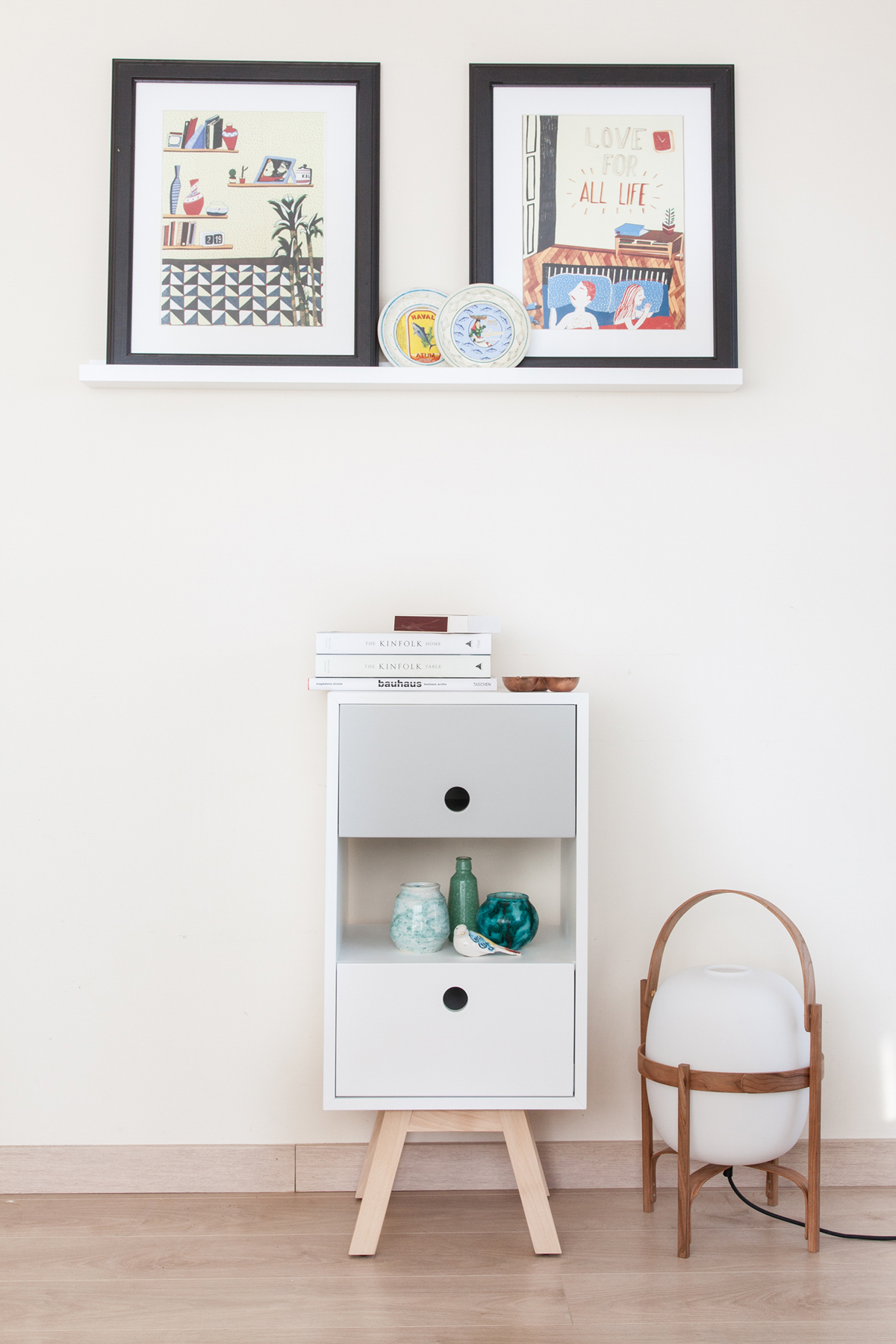 Carlota is characterized by the vibrancy of youth, and has a funkier appeal to it. It comes in contrasting colors, and is full of hidden nooks and crannies, begging to be opened and discovered. In that vein, it consists of a highboard and shelving that's multifunctional and can fit to any space.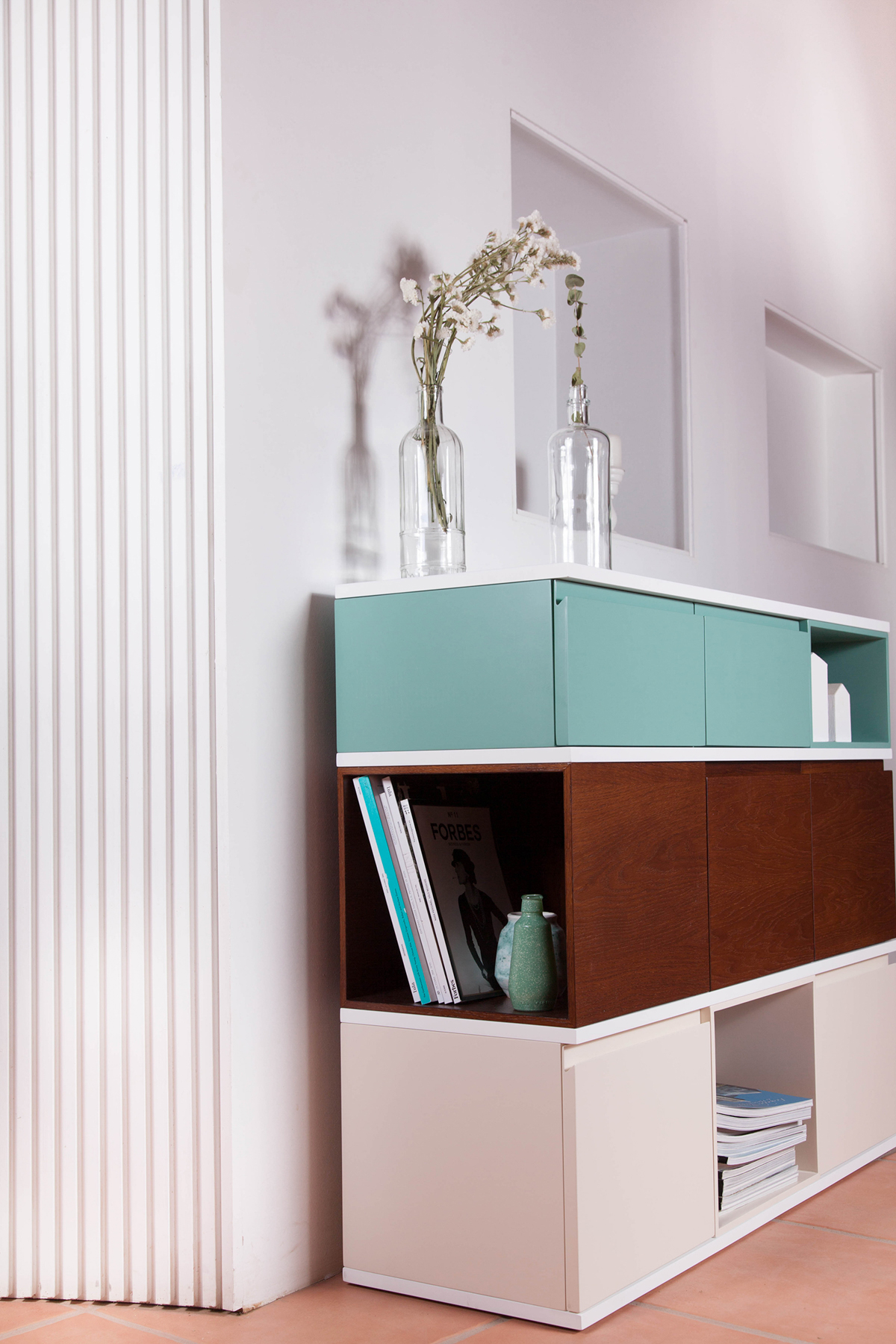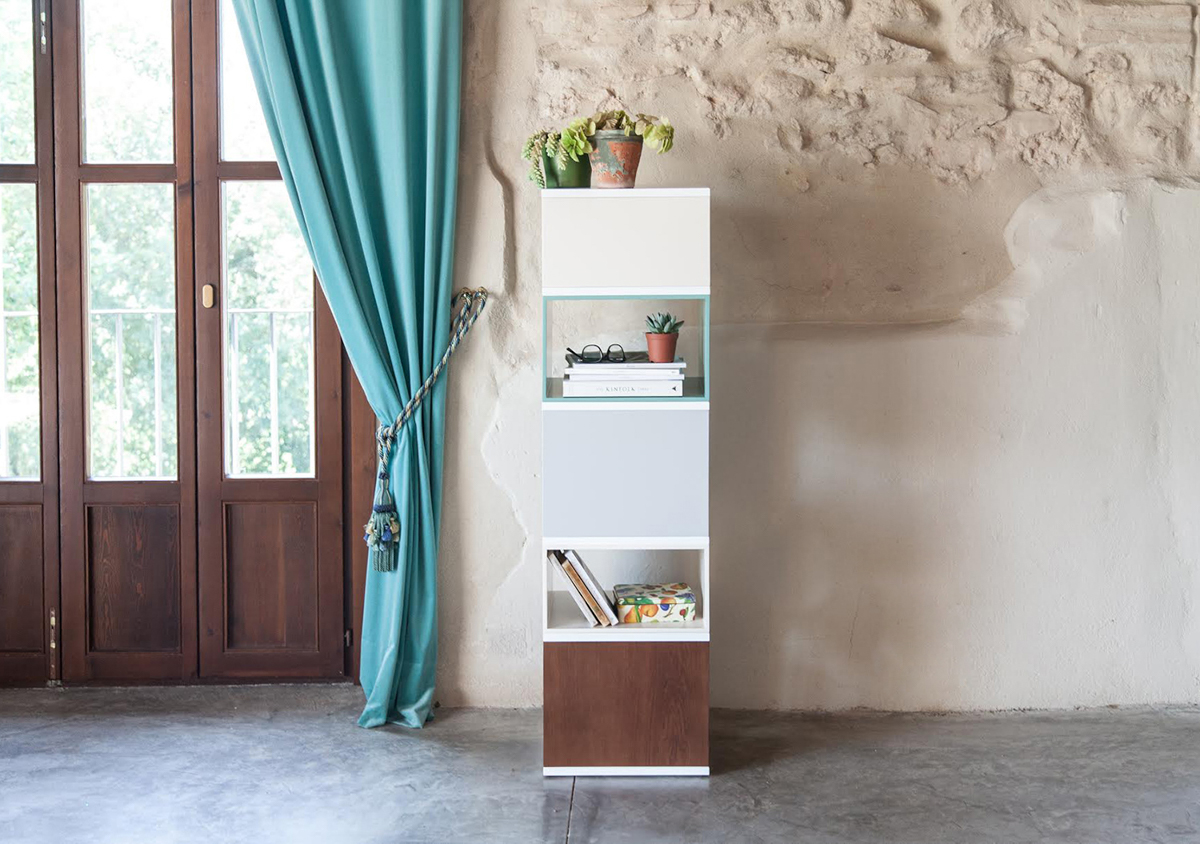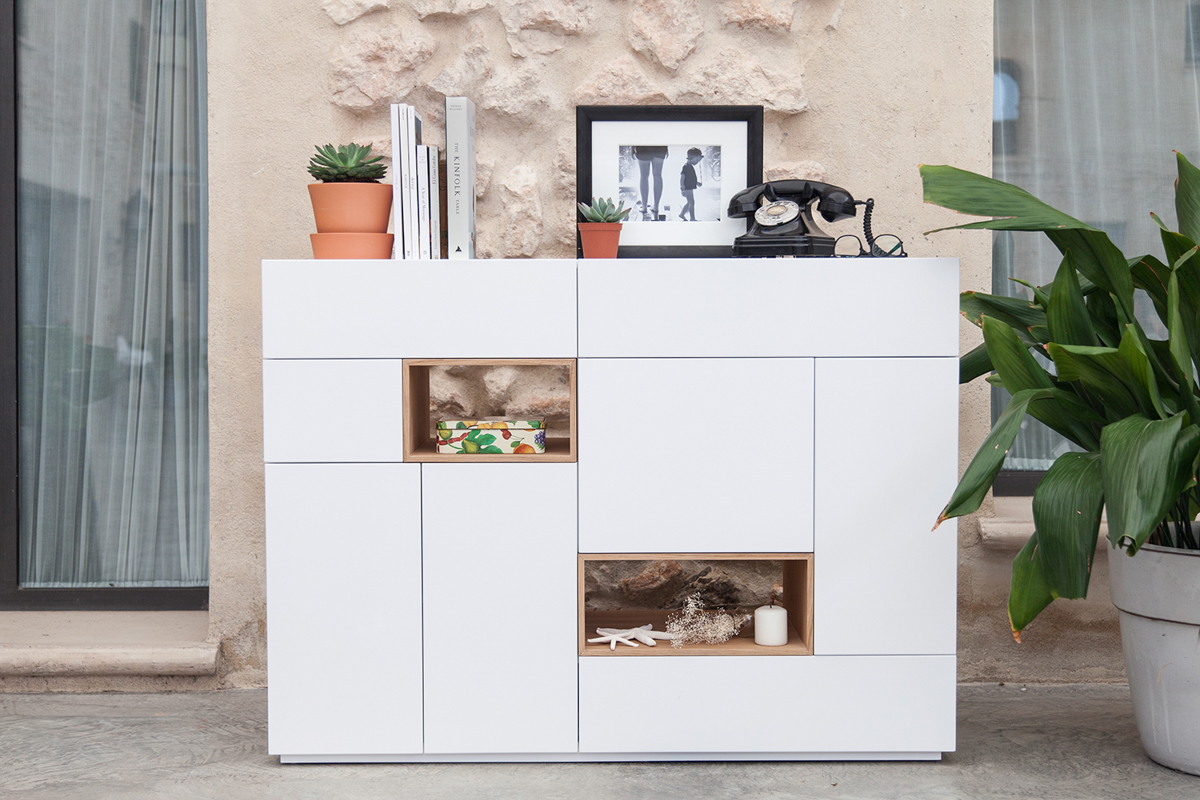 Lastly, Daniela imbues silence and simplicity. The high sideboard and low sideboard have straight lines and orderly shapes, keeping everything calm and in order. Staying in the minimalist theme, the pieces are mostly white with light oak wood, and lack any extra ornamentation.