Mizetto and the designers from ADDI have been busy creating new icons for the activity-based workplace! The new pieces made their debut at the Swedish Design Pavilion at the London Design Fair last week. Each one is capable of adapting to your ever-changing needs and moving with you.
Bin There and Bistro are round receptacles with beautiful vegetable-tanned leather details and wooden lids that solve your recycling needs with elegance, whether they're placed in the trolley or standing on their own. Take away the lids and Bin There becomes a pair of decorative planters! Bistro adds a surface to the top level of Bin There's design and turns it into a clever tea cart with soft edges.
"Bin there is more than just a waste bin, it's a bigger concept. We wanted to continue our strive to make waste management beautiful and inspire people to recycle. Our main inspiration has been the classic and elegant drink trolleys from the 30's. Since we wanted to bridge the gap between public and home interior, we decided to extend the family with a beautiful framework with products that suits your changing needs at the office or your home," said ADDI.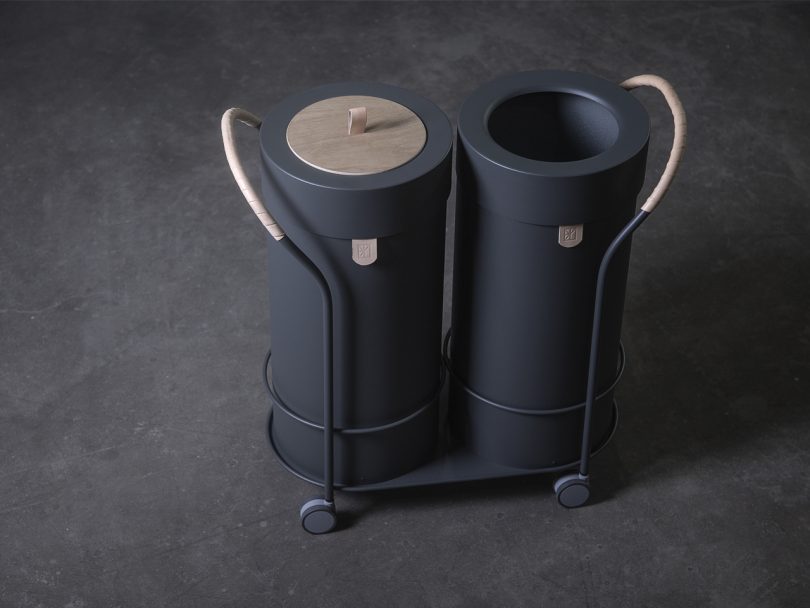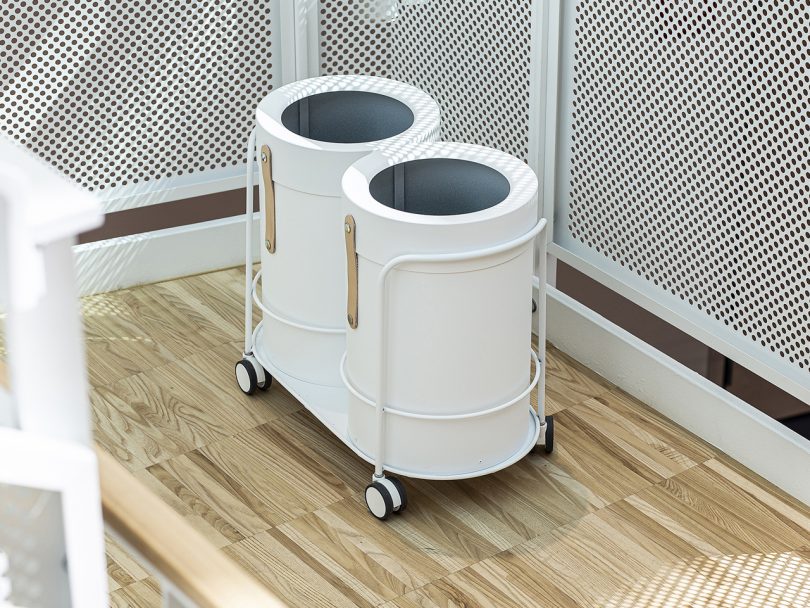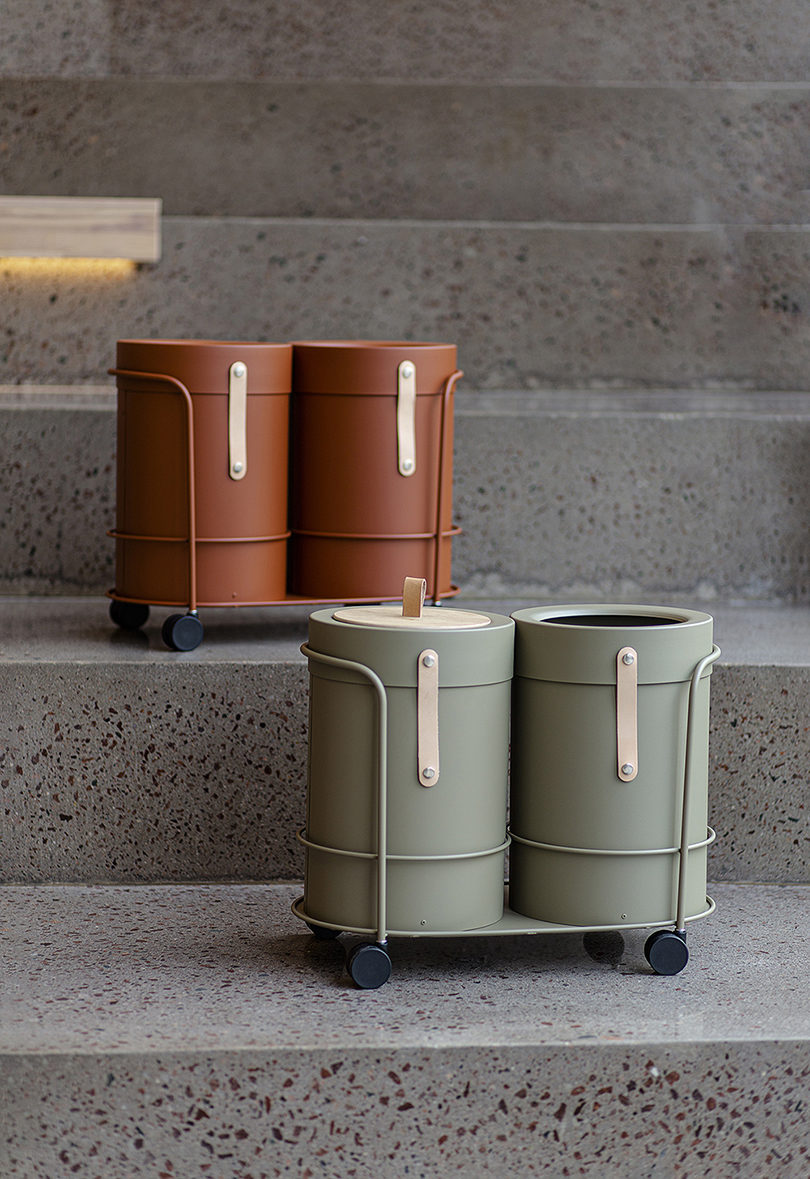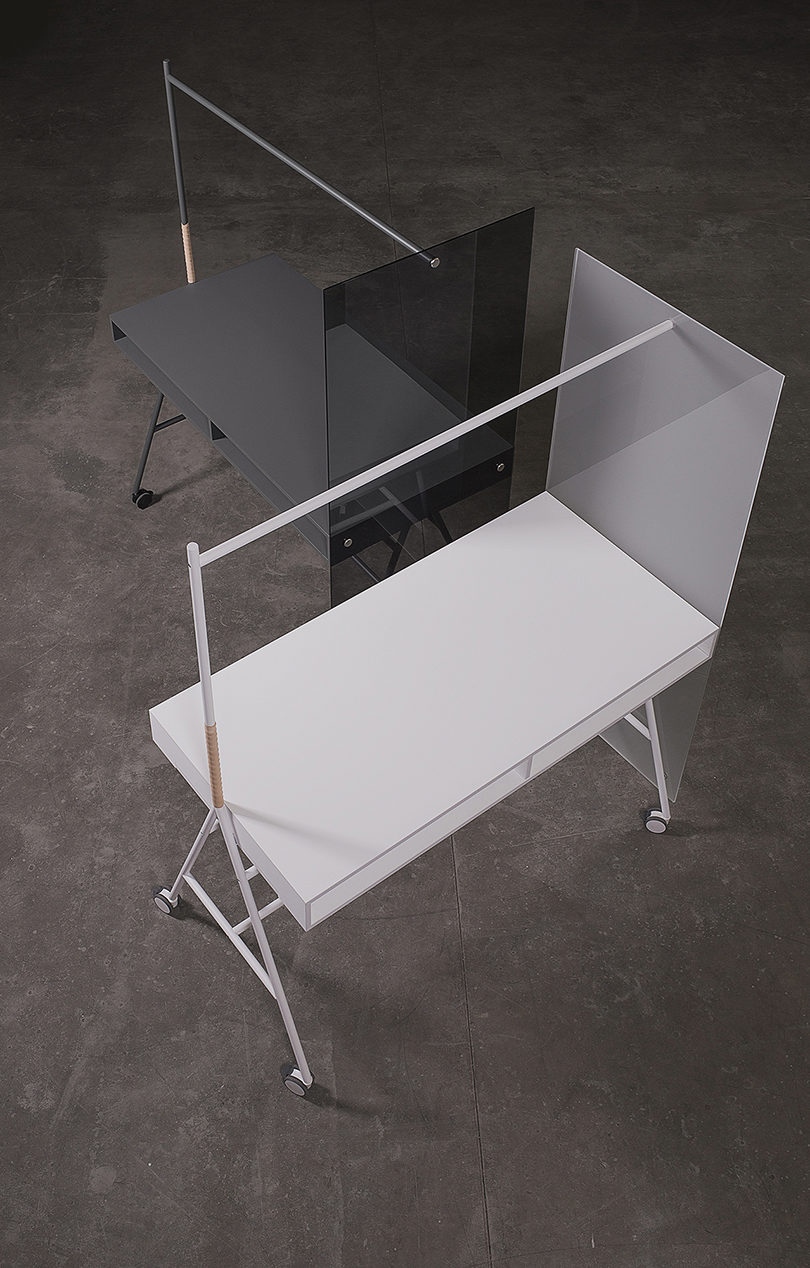 Hangout offers exposure and enclosure in a clever combination. The glass panel on one end works for displaying sketches and ideas, but also as a room divider. This light, mobile, versatile, standing table makes so much possible with one piece of furniture.
"We needed a table/surface for quick spontaneous meetings at the office. The idea behind Hangout is a flexible and minimalistic table designed for fast and creative meetings. The large work surface means that several people can easily work together, and the glass side provides a good surface to quickly sketch down your thoughts and ideas," ADDI shared.

Design From Around The Web