The Marlborough Gallery, an expansive first floor space in the stand-out Chelsea Arts Tower on 25th Street in NYC, is easy to find. However, the most incredible exhibition on view today is easily overlooked by those too timid to explore a suspicious open-doored janitor closet.
Walk into the "closet," through the "bathroom" (both installed only for this exhibition) and enter a multi-room wonderland by artist duo Johan Freeman & Justin Lowe — what the press release calls "a bizzaro New York City" and "a banal method of time travel."
Holes smashed in walls guide your path through about a 10 distinct rooms that include a fantastical electrical room encrusted in some sort of alien white fungus, a creepy plastic surgery office, and an old school wood-paneled library. When you do finally exit the exhibition, it feels like waking up from a dream with direct sun in your eyes. You'll feel an urge to go back through again and I highly recommend it. You'll notice something you were too overwhelmed to see the first time – nearly every object in every room has been bizarrely altered: Book covers have been retitled, cleaning supplies relabeled, and cakes custom frosted. If you're in or around New York, don't miss this one.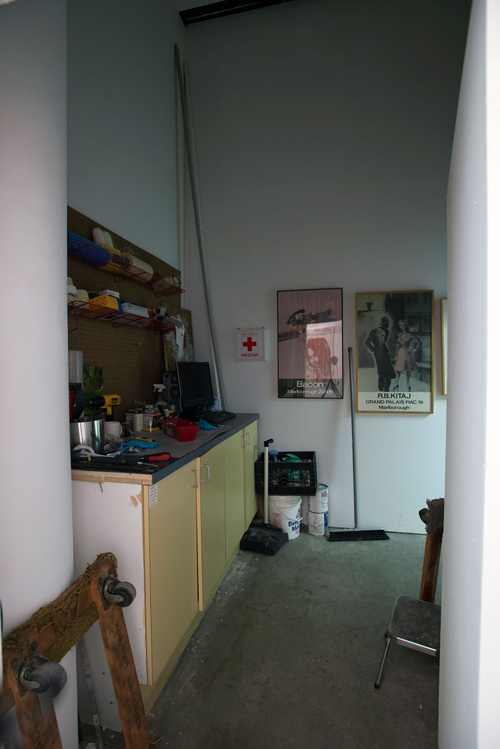 What: Stray Line Grey by Jonah Freeman and Justin Lowe
Where: Marlborough Chelsea Gallery, 545 West 24th St, New York, NY
When: September 13 – October 27, 2012
All images courtesy of Jonah Freeman and Justine Lowe and Marlborough Gallery.

Design From Around The Web