TikTok's Favorite DIY Expert Shows Us What's in Her Cart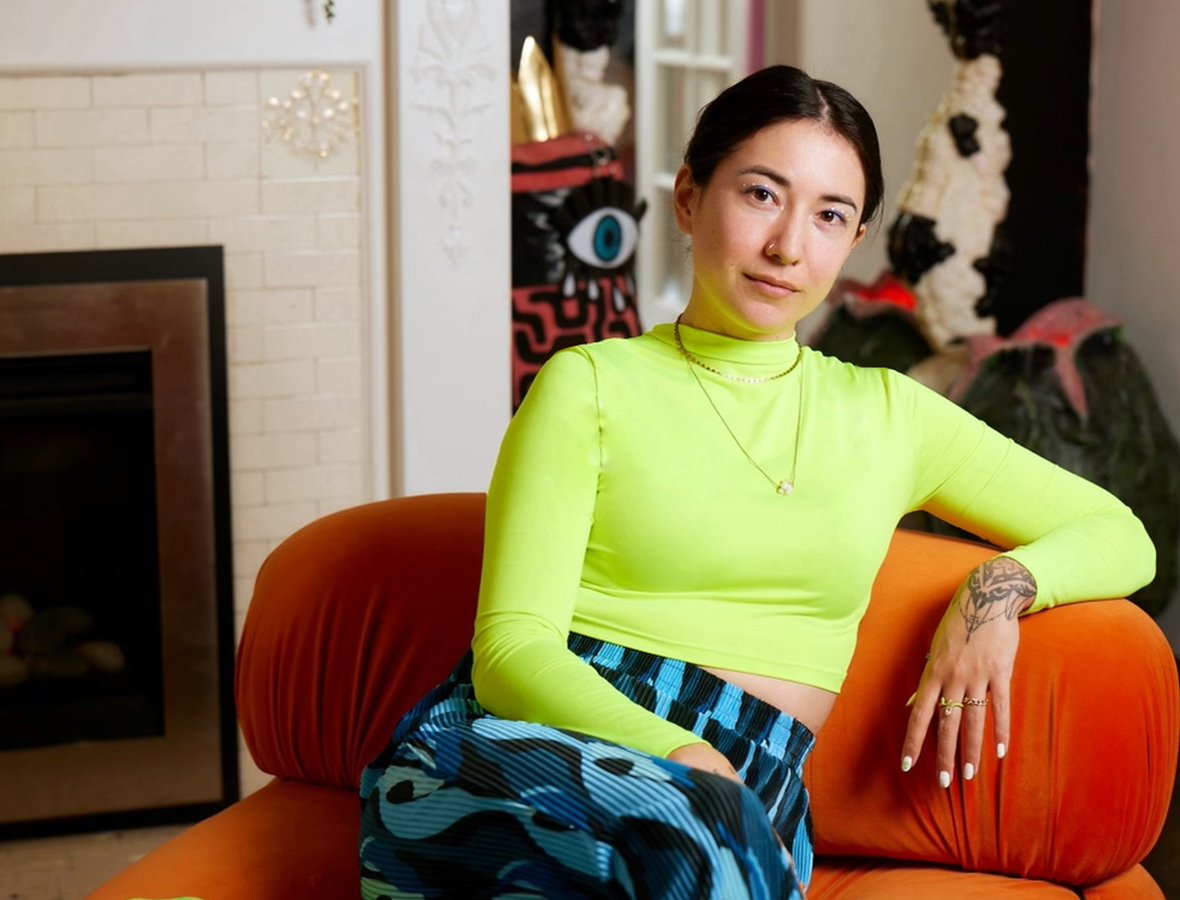 TikTok's Favorite DIY Expert Shows Us What's in Her Cart
1/7 Photos
2/7 Photos
3/7 Photos
4/7 Photos
5/7 Photos
6/7 Photos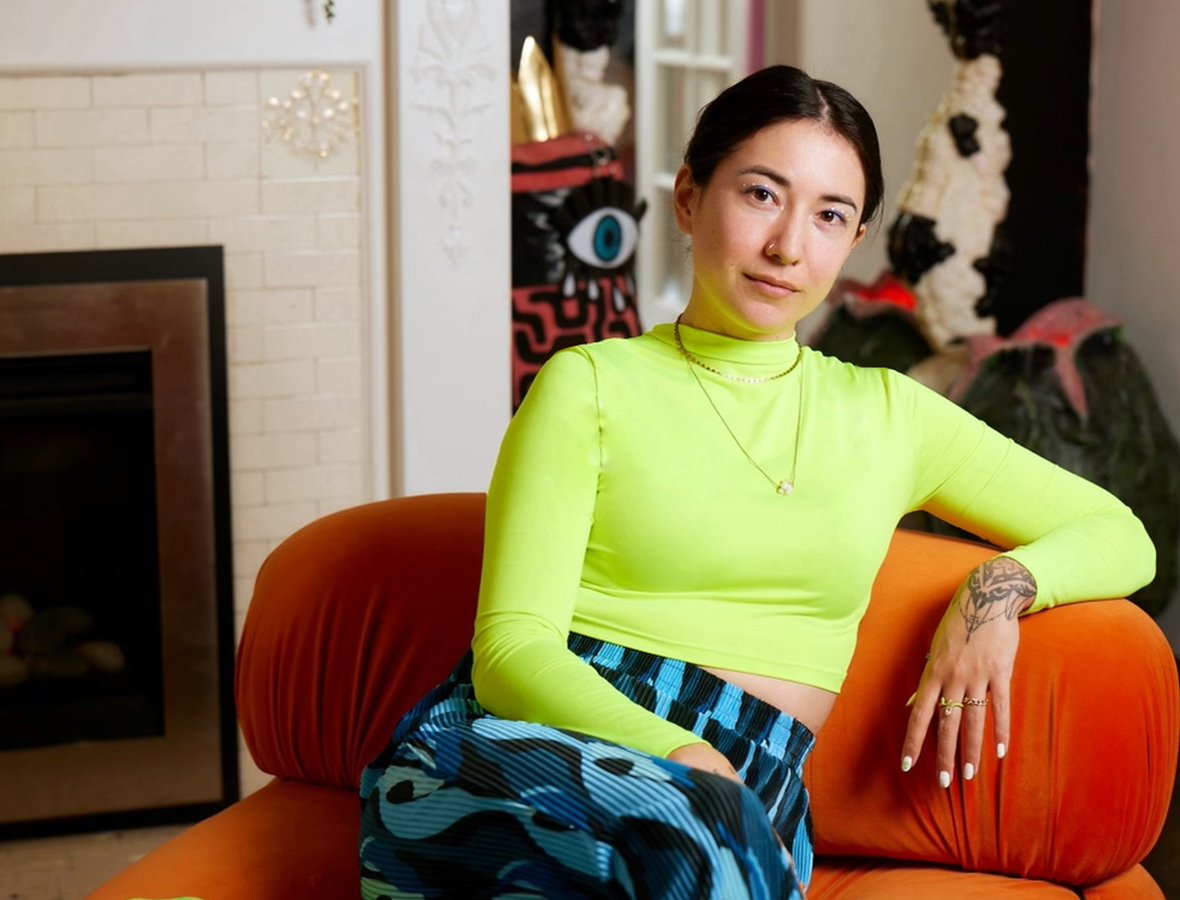 7/7 Photos
If you're a design lover on TikTok, you've probably seen Tay BeepBoop (@TayBeepBoop on Instagram) on your For You page. The San Francisco-based motion graphics freelancer rose to TikTok stardom by documenting her adventures in renovating her 120-year-old home and the DIY projects she takes on along the way – garnering an audience of close to 1 million followers. Her colorfully maximalist decor style, whimsical wall murals, and playful DIYs (her Yin + Yang Rug and cake mirror are personal favorites), make Tay's space the epitome of dopamine design, sparking joy at every glance. She even teamed up with fellow TikTok creator and interior decorator Dani Klaric to give businesses their bold and playful design treatment. Most recently, Tay debuted her first ever capsule collection of renter-friendly wallpaper with Otto Studio. Starring psychedelic prints in bright, joy-inducing colorways, the collection brings Tay's signature, feel good design aesthetic to your walls. To learn more about the design that sparks joy in Tay's everyday life, we invited her to peruse the Design Milk Shop and share her cart with us!
"The state of my kitchen cabinets have been anxiety-inducing for months and I desperately needed something to help organize it. I like that these come in a set of 2 and can also be used as a little floor table for snacks and drinks when I have a movie night in the living room. I got 2 packs so that I could use 1 pack for my pots and pans, and 1 pack for my plates and bowls."
$72
Shop Now >>
"This is a really minimal drip coffee maker that takes up very little counter space which is something that is precious to a lot of people and personally, it's invaluable to me. It's sleek and does the job. It also comes with a pack of coffee filters so it's ready to go straight from the box."
$150
Shop Now >>
"These are gorgeous glasses that I'll be using whenever company is over, and even for day-to-day drinking and not just for wine – they're too beautiful to not be used whenever possible! For wine lovers out there, the base doesn't get filled with liquid, so your wine won't be affected by body heat when picking it up."
$18 – $140
Shop Now >>
"This quilt has such a great simple design, and the stitching detail is really enticing to me. Because of its size and material, the weight of it will be great for movie nights."
$320
Shop Now >>
"I love all the color options this planter comes in. That black marble is gorgeous and it's the perfect classy addition to the corner of a room with a plant in it."
$60
Shop Now >>
Shopping any of Tay's picks? Share your haul and tag us @designmilk to be reposted on our Instagram!