I'm always looking to contain that mess that develops when you take your phone out of your bag and empty your keys and everything else out of your pockets or purse. Tinsel & Timber have come up with a beautiful and smart solution to house your daily essentials all in one place in their Timber Tray. The Timber Tray is a functional catchall that helps organize those daily items that you can't live without.
Each Timber Tray is handcrafted in the USA from a solid block of reclaimed American Walnut that comes outfitted with 100% wool felt in the space that holds your phone. There's also a carved out bowl that let's you rest all of your other essentials like your wallet, keys, watch, or jewelry. Currently they make four versions to accommodate various phones like the iPhone 4/4s, 5/5s, Samsung Galaxy S3, and S4 models. I love how it's perfectly notched out to fit your phone charger.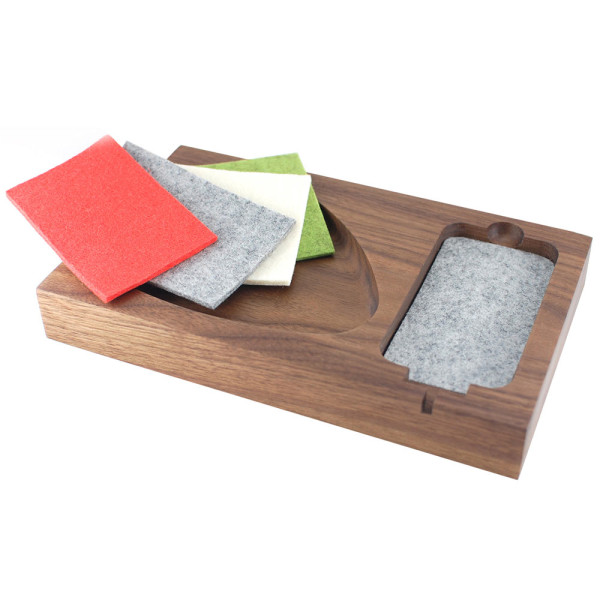 Tinsel & Timber are currently raising funds on Kickstarter to help streamline their manufacturing, so pledge now to get one of your very own.

Design From Around The Web