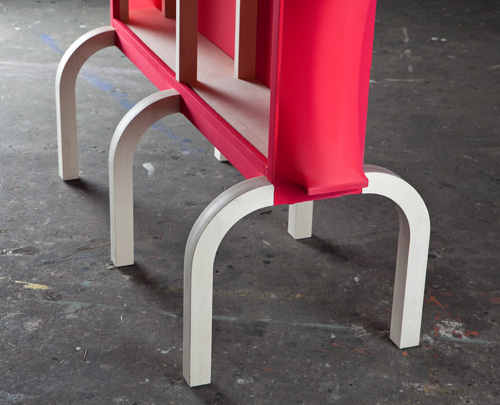 Time to Design is an opportunity for young designers to showcase their talents under the best possible conditions. It is a collaboration between The National Workshops for Arts and Crafts, Normann Copenhagen and Link UP.
The 2009 New Talent Award winner was the design duo Wai & Lanzavecchia with their collection: "SPAZIALE SERIES: New expressions of skin and structure". It's basically fabric stretched over wood, but the forms are kind of mind blowing.
Phototography by Davide Farabegoli.

Design From Around The Web