We're pumped about Society6's new wrapping paper – no more last minute runs to a big box store to pretty up your friend's birthday gift! The oversized, premium-weight sheets come five per roll and are so stylish you're going to want to press out the folds and frame them as art. It's basically two gifts in one, so stock up on your favorite designs!
Paradise Birds II. Wrapping Paper by evamatise
Angled Rose Wrapping Paper by Caitlin Workman
Birds on Parade Wrapping Paper by Cassia Beck
Red poppy garden Wrapping Paper by Katerina Kirilova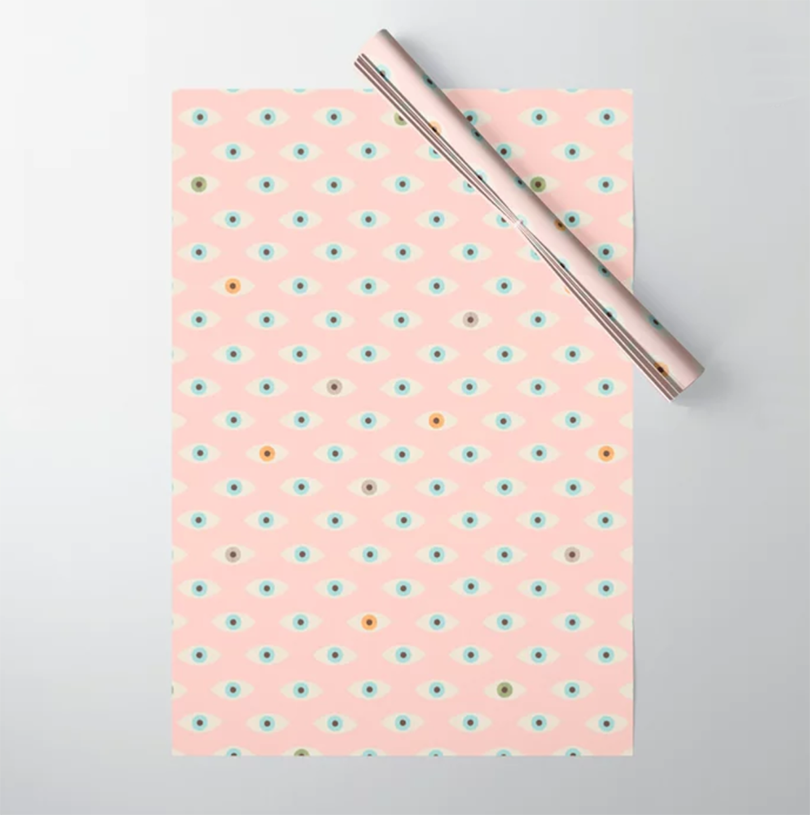 Thousand Eyes Wrapping Paper by Florent Bodart / Speakerine
Feather Shards Wrapping Paper by Blue Zoo
Grapefruit Harvest Wrapping Paper by Leanne Simpson
Stylish Geometric Abstract Wrapping Paper by thisisbyN
Pink Navy Diamond pattern Wrapping Paper by Rosemary Apricot
circle – grid Wrapping Paper by Georgiana Paraschiv
Design Milk is proud to partner with Society6 to offer The Design Milk Dairy, a special collection of Society6 artists' work curated by Design Milk and our readers. Proceeds from the The Design Milk Dairy help us bring Design Milk to you every day.