With Alexander Lervik at the helm, relatively new brand Tingest has launched their second collection of products for the home, which are inspired by Scandinavian design. The products are mostly manufactured by craftsmen in Sweden where they're committed to using natural materials and have a focus on sustainability. For the 2015 collection, Lervik tapped other designers to lend their talents and to bring a diverse representation to the brand.
Konnässören by Alexander Lervik – Salt and pepper mills with contours inspired by Japanese board game pieces.
Kubi by Folkform – Sculptural candle holder inspired by ancient monuments and obelisks.
Pythagoras by Broberg & Ridderstråle – A candelabrum full of geometric playfulness.
Ring by Färg & Blanche – A jewelry-inspired candle holder where three rings form the stand to keep it upright.
Servitören by Alexander Lervik – A centerpiece/candle holder that can be changed up – fill it with candles and oils or spices in the kitchen, or use it to house your jewelry in the bedroom.
Solen by Alexander Lervik – A wall clock with a three-dimensional pattern that creates a shadow play effect.
Trädkrona by Alexander Lervik – A glass and steel vase where the branching parts help display and support the flowers, not just contain them.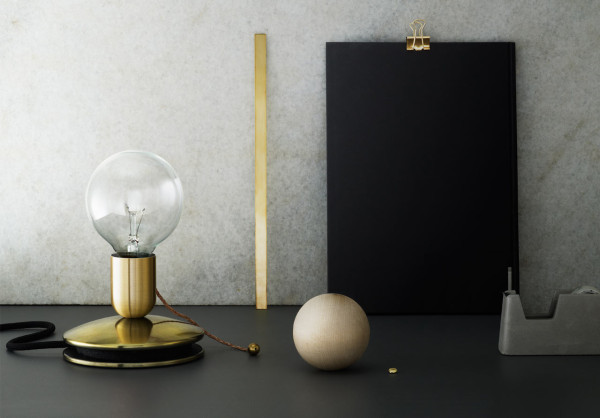 Vinda by by Alexander Lervik – A table lamp with a built-in cable winder that is simple enough to work in any environment.
Baronessan by Alexander Lervik – A 3D printed bracelet with a concealed magnetic closure for easy fastening.
Stalaktit by Alexander Lervik – A powder-coated steel hat and coat rack that hold and display your coats in a unique fashion.
Morse Plaid by Astrid Olsson – A blanket inspired by morse code.

Design From Around The Web