Originally built in 1922, this tiny, 600-square-foot house in Los Angeles' Mount Washington neighborhood was rundown and eventually foreclosed on in 2010. Its poor layout and condition called for the childhood wonder of a treehouse-inspired renovation by Fung House Architects.
The interior got a new layout with openings that now act as portals into the additional spaces. The floors are at different levels allowing you to sit on them. There's a hidden basement that's accessed by a floor hatch.
A small attic can be reached via a ladder and there's a skylight for stargazing and letting light enter the space.
A door that leads to the patio is covered with corrugated polycarbonate which offers privacy while letting light pass through. It opens with the help of hydraulics. When the door is up, it provides coverage for the patio.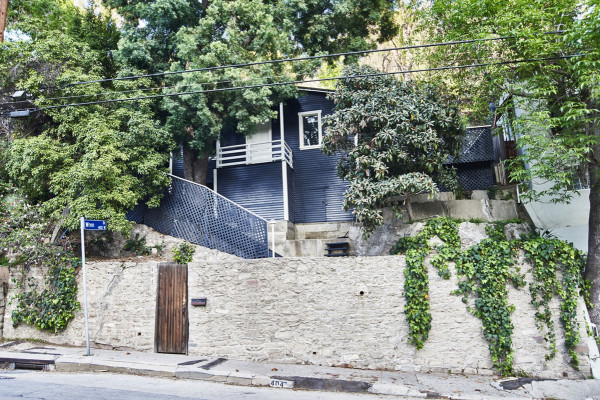 Before:

Design From Around The Web