Paul Budnitz's name might not be 100% familiar but most likely you know the company he created back in 2002 called Kidrobot. Along the way he began making bicycles for himself, which quickly turned into a business and Budnitz Bicycles was born. He took his design sensibilities and sought out to make "the fastest, most fun, and most beautiful urban bicycles in the world" and he's done just that.
They spare no expense when creating each design and the lightweight frames are made from titanium, stainless steel, and cro-moly. They not only look great, they're built to last a lifetime.
No.1 Titanium (first image also)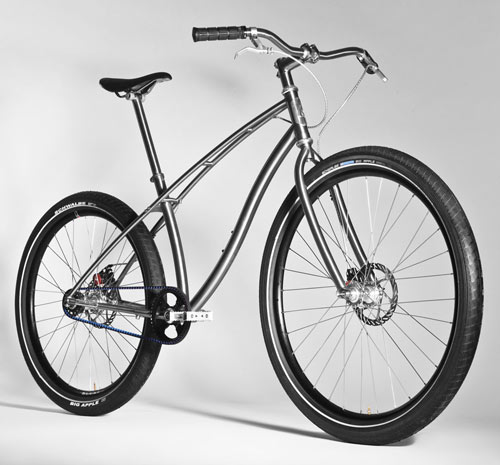 No.3 Steel
No.4 Steel
As if those dudes weren't smart enough, they even created this Beer Wrench that attaches to most bicycle's water bottle mounts. So, not only do you have a wrench on the go with you, you have a bottle opener as well!