Tokyo-based designer Tokujin Yoshioka adds another watch design to his portfolio of timepieces for Issey Miyake. The latest is the Glass Watch, which marks the 16th model of the ISSEY MIYAKE Watch Project. The bold design dons a solid piece of transparent glass that gives the watch a sculptural feel.
Yoshioka is no stranger to working with glass, as evident by his previous work, so carrying the material to the wrist seems like a natural progression. Paired with a stainless steel case and a leather band, the watch has a sleek, minimalist feel.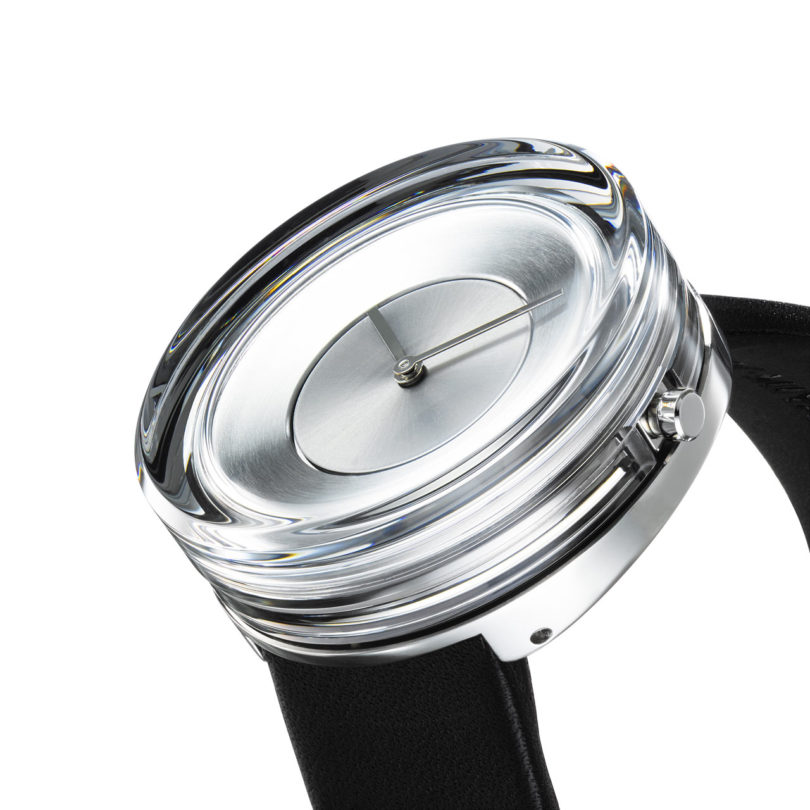 The thick glass was machined so that light would beautifully reflect from all angles.
The Glass Watch will be available November 10th, 2017, at ISSEY MIYAKE shops worldwide and online at the ISSEY MIYAKE WATCH store.

Design From Around The Web