Built on a narrow, 5m x 16m plot of land, smack dab in the middle of Tokyo, the MDS-designed Tokyo Steel House is a four-story structure made of thin steel walls that sits atop a reinforced concrete garage.
With the desire to use the simplest construction method possible while still being able to control inside temperatures, the house was built using steel exterior walls that were bolted together with the help of lightweight beams sandwiched between wood.
The front exterior is shielded with a dual-layer expanding metal that prevents nosy neighbors from getting a peep, while also allowing light to enter. They open up to allow for better views from the inside.
While the exterior appears somewhat cold with its use of metal materials, the inside is warm and bright, with white walls, wood, and a minimal amount of metal.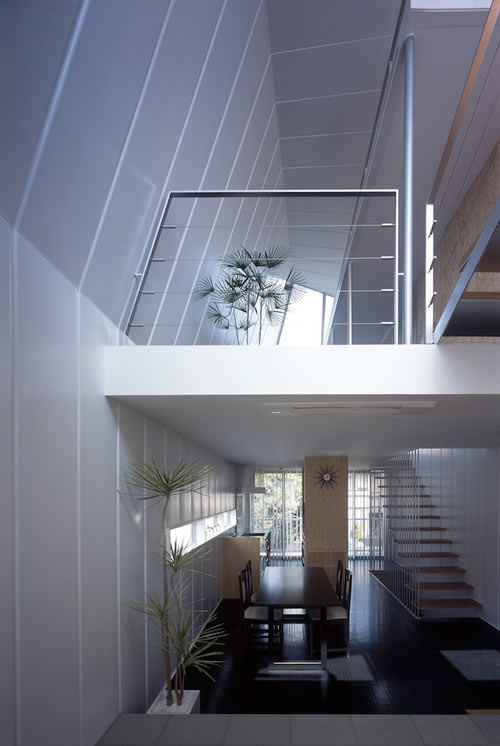 The open staircase keeps lighting flowing through the space.
Take a look at these process shots to see how the house was built:
Photos by Hiroshi Ueda.

Design From Around The Web