Bemz, the Stockholm-based brand that revamps your IKEA furniture with design covers, partnered with British designer Tom Dixon on a collection of covers for the multipurpose DELAKTIG, a piece designed by IKEA and Dixon himself. The DELAKTIG was designed as an open source product to allow anybody to design their own hacks to use with it. For the Bemz collection, Dixon appears to have hacked himself by offering the first hack for purchase instantly.
The partnership resulted in a series of luxury covers for the DELAKTIG 3-seater, 2-seater, and 1-seater platforms, which can be used as a sofa, bed, or lounge, depending on your needs. The collection includes three fabrics – Superrock, Floral, and Natural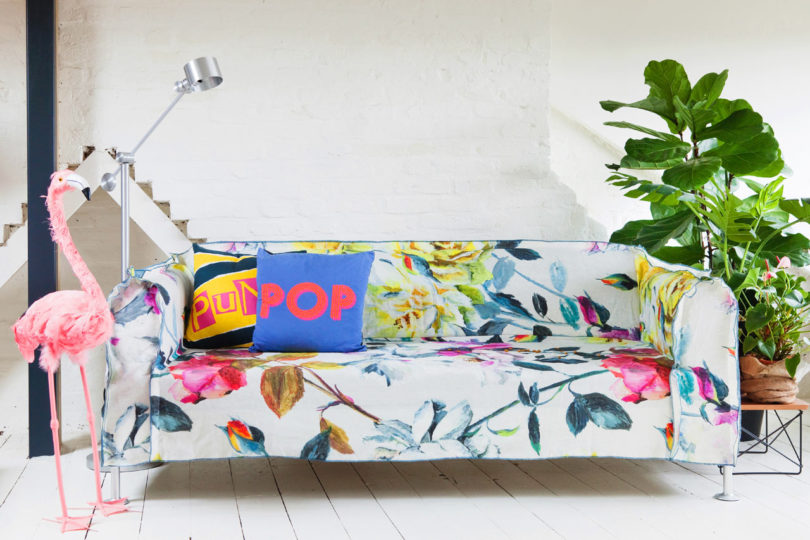 During Milan Design Week 2017, Bemz x Tom Dixon launched this concept cover in Icelandic long-haired sheepskin.