The Toothpaster eradicates marketing material from toothpaste and gives the user all the ingredients to mix together an efficient toothpaste.
Meant to simplify your life and reduce electronic use, The Wooden Iron smooths garments quickly and efficiently with your hand and a few tools.
›M‹ for Milk aims to reduce dairy production waste by condensing milk transportation products into only what is needed.
Greenhouse window is a window that also acts as a greenhouse, making it easy for city dwellers to grow their own herbs.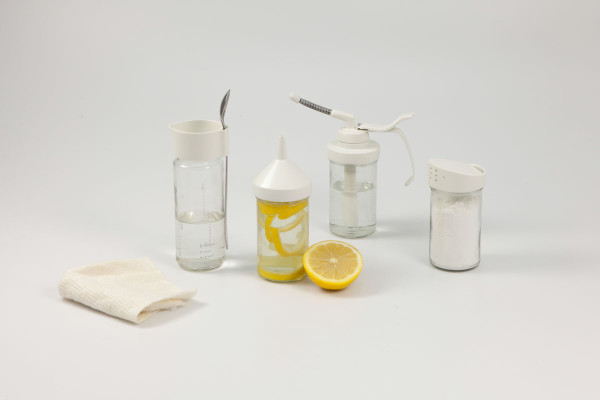 Cleaning Kit removes harsh chemicals from modern day cleaning and allows you to clean with basic kitchen ingredients, including bicarbonate, vinegar, lemon, and water.
Eco-Carrying eliminates the need for plastic bags and instead, uses sustainable wooden furniture for transporting groceries.
Green Royal Express is a wood express box that can be used multiple times in many different ways.
Herbarium is a modern day basket – a gardening tool that makes it easy to pick, separate, and transport wild herbs home.
Terra is an alternate to a electricity consuming fridge, and keeps food fresh by evaporation. With a water-filled layer between two clay pots, the inner pot stays cool and can store certain vegetables and dairy products.
Nest is a clay container for storing bread that keeps in moist and fresh.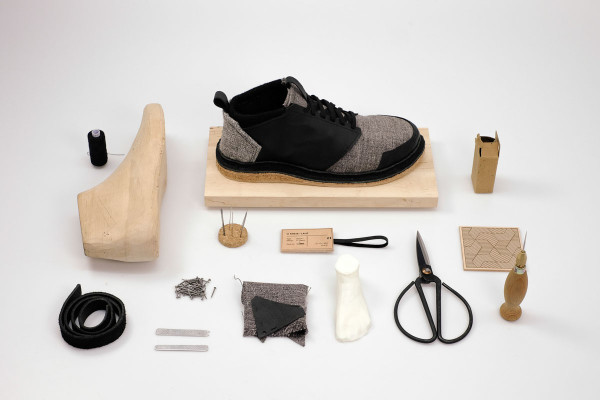 KREIS – LAUF are stylish sneakers that are long lasting and well-priced, and are made from organic materials (leather, textiles, and cork) and are material-efficient and easy to fix.
FLAVOR OF TIME makes it easy and efficient to dry food, helping it stay fresh longer.
Little Thumb helps you use every little bit of the bread, by storing any crumbs discarded in a jar to use for later.
Lunch Box System is a durable way to carry delicate food, without using any plastic.
Make Make puts makeup into your own hands, and is a set of tools that allows the user to creative and make their own cosmetics.
Create your own, natural cologne with Nära, a micro-laboratory that makes user-crafted perfume oil with natural ingredients.
For adults and young ones alike, Natural Paint Kit helps users create paint out of soil, clay, or even softer stones.
Use any plants to create natural oils with Oil Production, bringing the process closer to the plants the oils come from.
Precious Grounds, i.e. coffee grounds, are seen as not waste, but material that can also be used for cleaning, soil, and even beauty products.
The Burks replaces wasteful food storage containers with eye-pleasing and sustainable wood.
Make your own vinegar with the Vinegar Making Kit, which encourages the user to explore the technique of creating vinegar.
Wash Press allows one to hand wash and dry delicate clothing without the back breaking part.
Made by hand of natural ingredients, The YOYO basket provides a comfortable home for a child that will last generations.
Lastly, the Pine Cone Humidifier increases moisture in a room without using electricity, and when essential oils are added, it gently perfumes the room.