IDSwest is an annual four-day event that has earned its place as one of Canada's top design shows, with its focus on local West Coast talent. The show featured the best of interior, industrial, furniture and lighting designers as well as showcasing work by students and recent graduates. This year also featured talks by creative director of Bocci, Omer Arbel, lighting designer Jeremy Cole, and a keynote by the legendary Ross Lovegrove (DM Interview to follow!)
Aaron De Simone covered IDSwest 2011 for Design Milk. Aaron founded and curates I HEART LUXE, a weekly newsletter, that covers design, fashion, lifestyle and travel.
Here are some of the highlights of the show…
Emily Carr student Sarah Péloquin and an IDSwest Future Master focuses on blending art and function and her mathematics-inspired Geodesic Ceramics shows her excellent potential.
StudioPombo's Bookmark Lamp is fun & functional!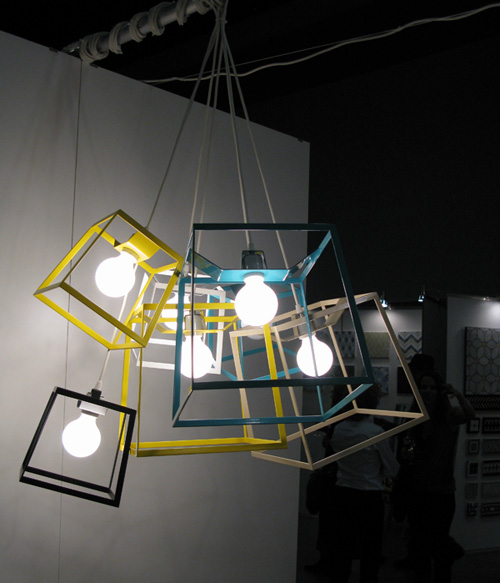 The Frame Light Chandelier from Seattle-based Iacoli & McAllister is available in almost any color.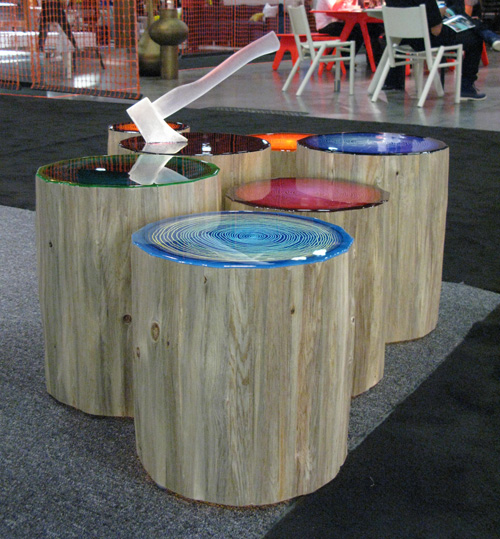 Tree Rings by Judson Beaumont of Straight Line Designs are made from normally undesirable Pine Beetle Wood and are transformed into illuminated, playful, colorful side tables.
Loved the organic shape of Zoe Garred's porcelain shell lamps.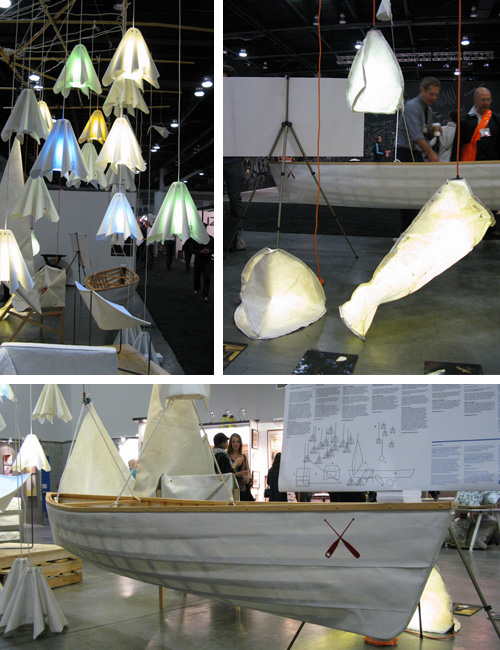 The Re-Fab project is a partnership between Canada Place and Vancouver Architecture for Humanity Society which repurposes the fabric from the old Canada Place sails for new uses. From LED lighting to a Canoe, this was definitely one of the highlights of IDSwest.
Tables from the Bloom collection designed by Michael Thomas Host and Tanje Hinder of MTH Woodworks are made from an eco-friendly resin and locally salvaged cedar.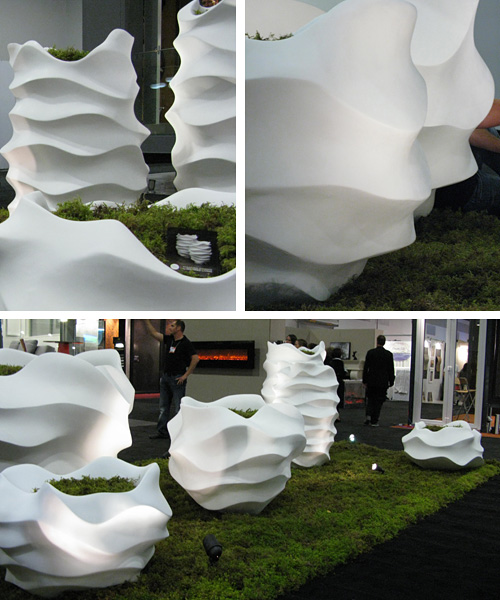 Collaboration presented its debut collection the PL series of giant handmade concrete landscape sculptures.
David Catta finds his inspiration from aeronautics and his Aviation Chair which took over 3,000 hours to concept, prototype and develop is part of a limited edition set of 5.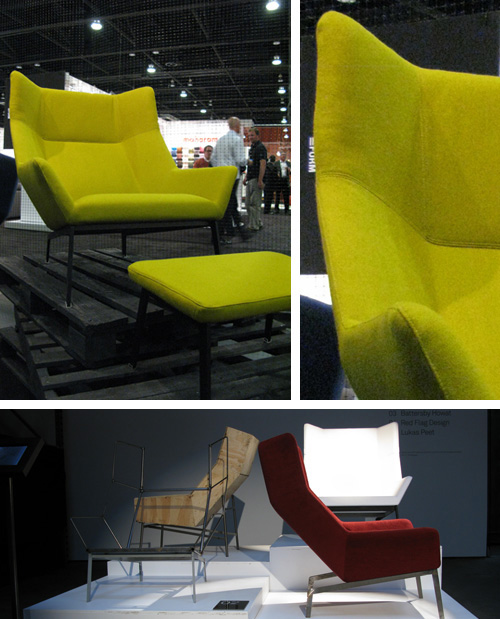 Niels Bendtsen's new chair was on display, but what was really interesting was also seeing the actual prototypes of the chair.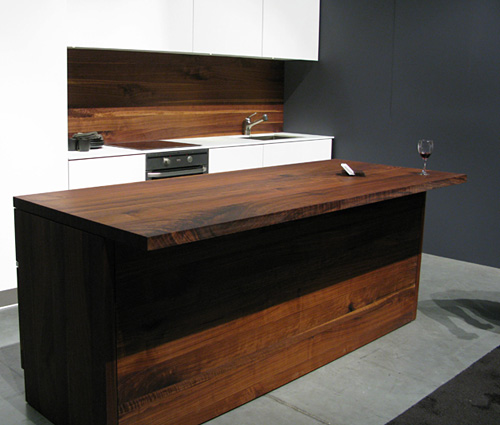 Editor favorite Christian Woo's kitchen on display was beautiful – his minimalistic aesthetic and craftsmanship were unmistakable.

Design From Around The Web