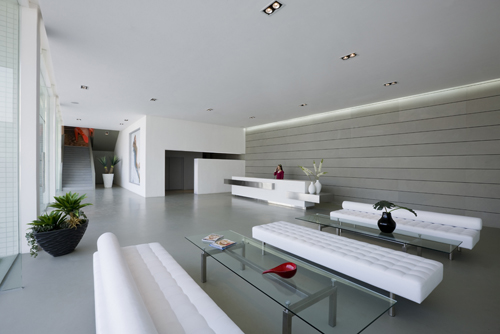 HEAD Architecture takes a boring space and transforms it into a lively, fun place to work.
From the architects:
Topline's existing factory and office in Dongguan – a rather drab Chinese industrial building with attached dormitory – were given an overhaul to give them a more modern branded feel. This was intended to last for the 18 month period while their new premises were under design and construction. A totally remodeled entrance and waiting area were created. Corporate colours and large promotional images were used to add colour and clarity to spaces. Departments were rationalized and a new boardroom with greatly increased seating capacity added. The refectory – the social centre for the staff – was given vivid graphics and lighting, along with the provision of table football and other games for recreational use.