Located adjacent to the Royal Canal, Balisbridge in Dublin, the Percy Lane Townhouses aims to raise the bar when it comes to modern Irish design and architecture. Within this zinc clad building there are three units, each 154 square meters (1657 square feet) that are spread out over three floors. Designed by ODOS Architects, the three-bedroom dwellings offer light-filled spaces with clean, modern finishes.
The vertical bars over the windows help add privacy to the units while creating a cool architectural detail to the exterior.
They gave the interior a minimalist feel with light finishes, like the Calacatta marble fireplace and herringbone pattern on the floor. The top floor living room leads out to the rooftop terrace.
The middle floor houses the kitchen which is partially connected to the living room above via the double height ceiling.
The countertops are outfitted with 40mm thick Calacatta marble that was handpicked in Italy.
Where the ceiling is cut away, light from the top floor shines down to brighten the kitchen.
Two bedrooms are located on the ground floor, which also contains the garage, and are connected by a private outdoor patio.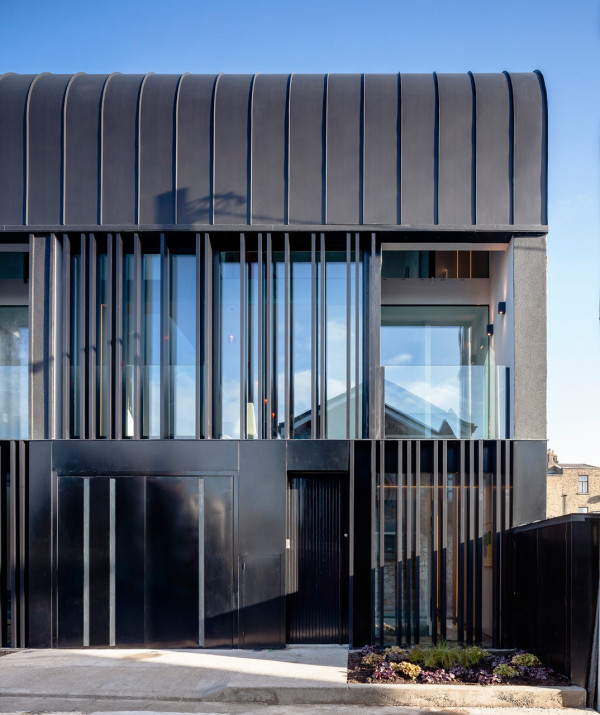 Photos by Donal Murphy.