Artist and designer Albi Serfaty created the mesmerizing Lucky Lamp that flows between a work of art and an interactive wall light. With the help of LED expert, Michael Zeron, the lamp is programmed on a loop that reflects Fire, Earth, Wind, Water, and Kaleidoscopic themes, along with color temperature options in warm, natural, and cold.
A laser cut aluminum base holds 920 LEDs, which are hidden behind sculpted, handmade shades, resulting in each piece being unique.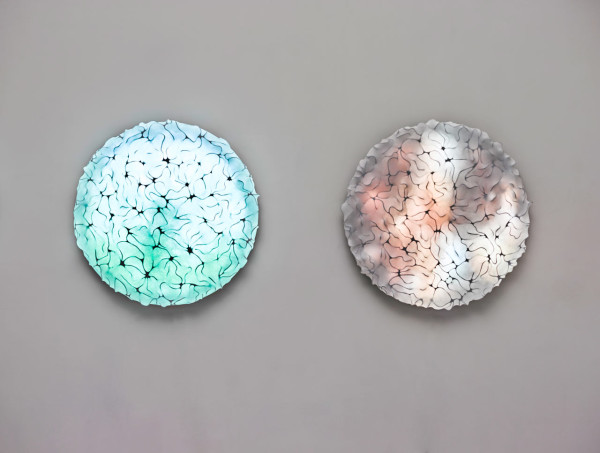 The Lucky Lamp was introduced at Aqua Gallery in New York City earlier this year.