Transparent's Hand-Sculpted Speaker Deserves To Be Placed on a Pedestal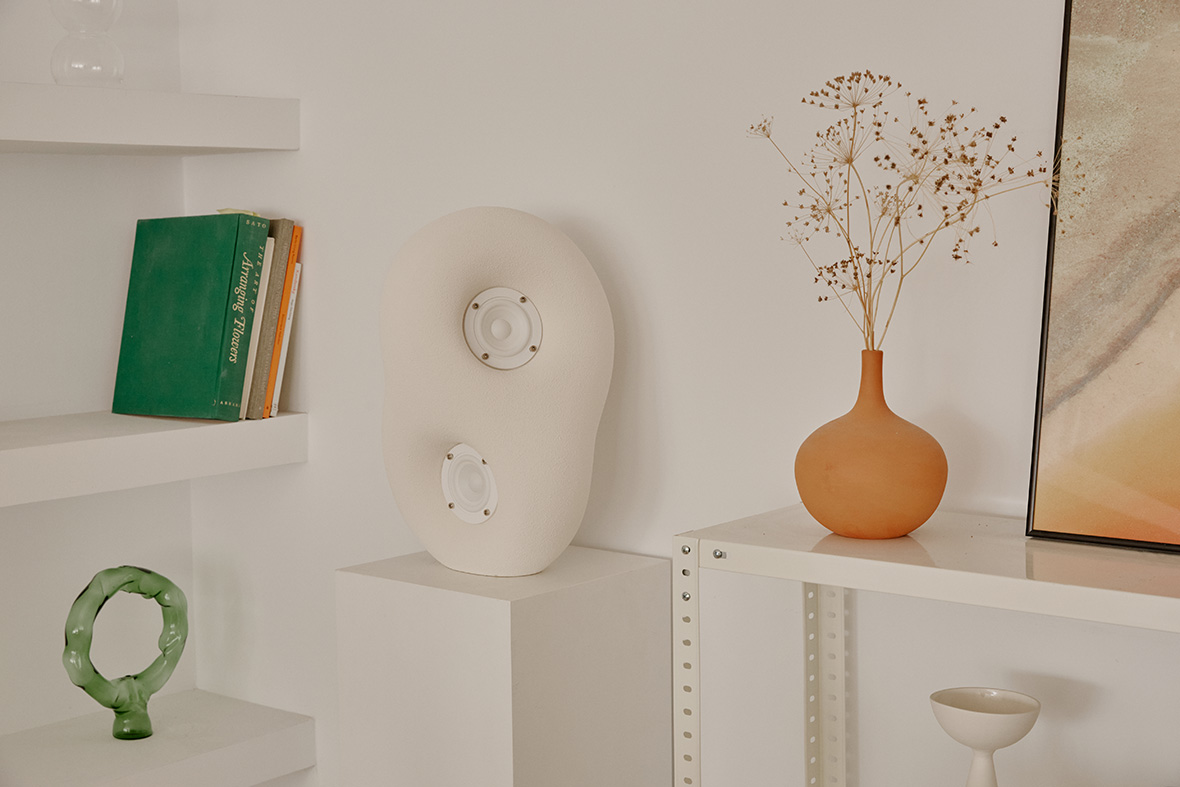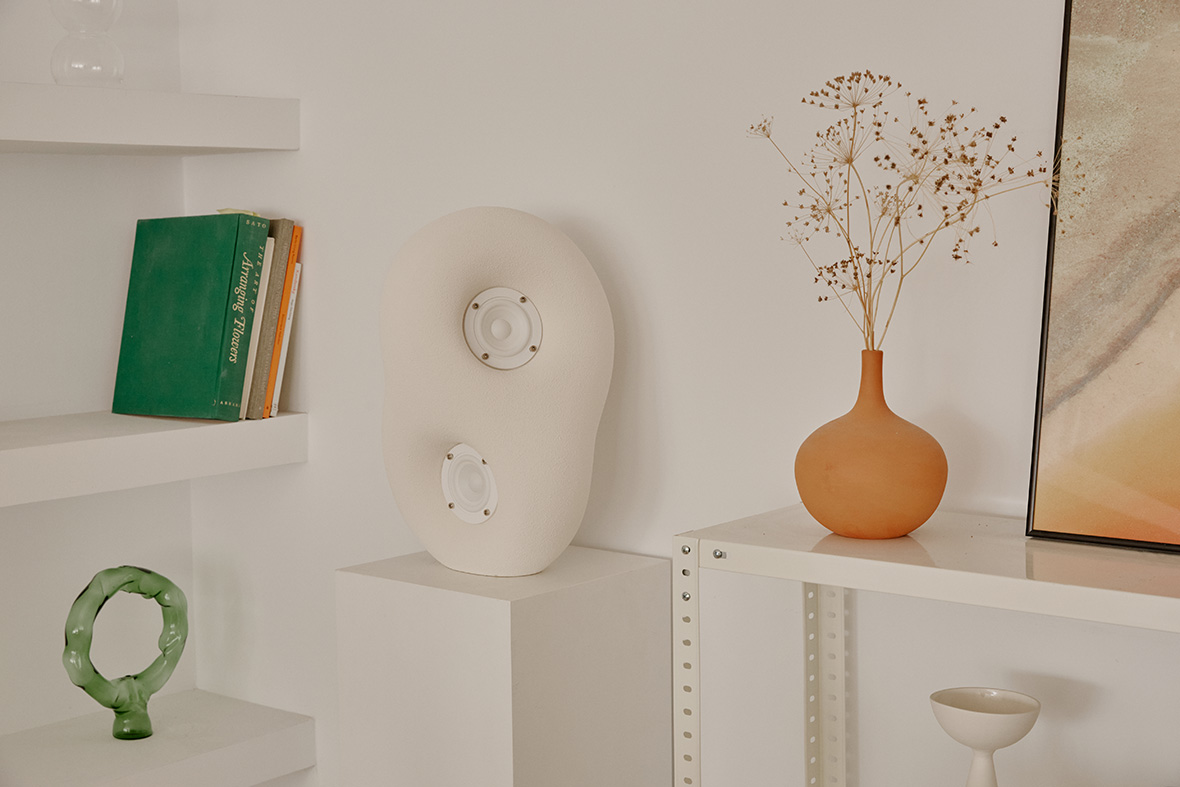 Transparent's Hand-Sculpted Speaker Deserves To Be Placed on a Pedestal
1/9 Photos
2/9 Photos
3/9 Photos
4/9 Photos
5/9 Photos
6/9 Photos
7/9 Photos
8/9 Photos
9/9 Photos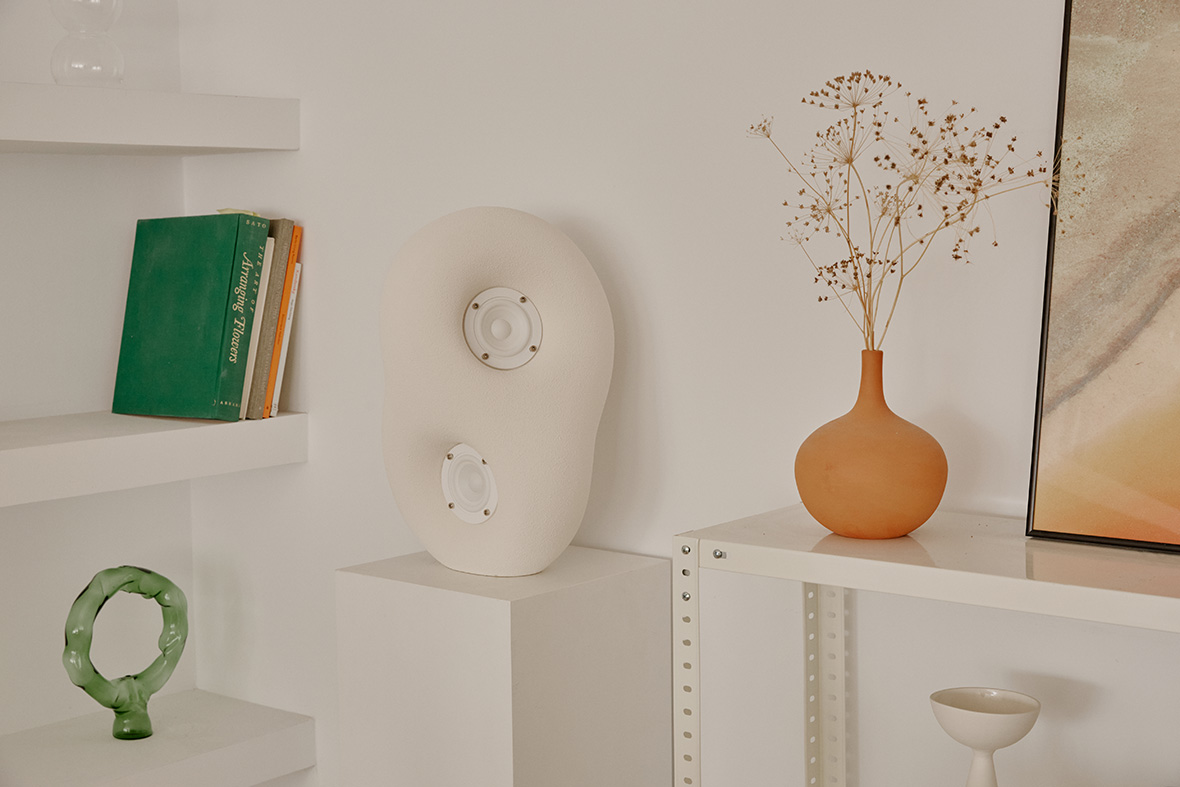 It's somewhat of a recurrent theme in home audio to describe certain highly stylized (and highly priced) audio speakers as deserving of admiration and open display. In the case of the Transparent Acoustic Sculpture the idea of placing this organically shaped speaker on a pedestal not only seems completely appropriate, but practically the whole purpose behind its design.
As their namesake implies, Transparent is primarily known for their line of aluminum frame and tempered glass speakers somewhat reminiscent of boomboxes of yesteryear. Founder Per Brickstad's hand-sculpted design detours from this rectilinear and transparent theme, instead imparting the Acoustic Sculpture with something akin to Luis Barragán's "quiet revolution" philosophy – an organic shape communicating harmony and tranquility shaped by time rather than machinery, one notably devoid of a dominating technological presence. Some may see the lobed shape of an ear from one angle, the horned curvilinear silhouette of a seashell from another.
Each Acoustic Sculpture is made to order using a special 3D-printed acrylic resin cast and jesmonite – a gypsum mineral material. The cast shape is sprayed with a second layer to impart the audio speaker with its sculptural texture, a finish that conveys an object intended to be openly displayed like ceramics/earthenware. A rather ideal characteristic, noting the placement of an audio speaker highly affects performance.
The speaker's shape isn't merely aesthetic, as its hallmark curves are intentional and shaped to accentuate the sound waves path from its 2x15w driver elements (rated for 60 Hz–20 kHz Frequency Response) while also enhancing the stereo separation between the two drivers.
Transparent describes their Bluetooth-enabled and built-in Class D amp powered speaker's performance as "crisp and punchy," noting the modest specs make this unique audio object an agent of subtle ambiance rather than a wall-and-window-shaking performer.
The Acoustic Sculpture by Transparent is available in both black and white editions for $3,500.