This Tulum, Mexico vacation home is owned by a New York City fashion designer and is made up of three individual studios. Casa T, designed by Studio Arquitectos with the interiors by Brandon Troy, is composed of volumes and shapes, with unexpected surprises around every turn. The interior features an overall tropical feel through the incorporation of textures and colors.
The "T" shape shows up in various parts of the design – from above, the overall composition is the shape of a "T", as are the niches in the bathroom.
A bit of the owner's city (New York) is represented by way of the polished cement used, which is surrounded by local vegetation.
The three units each vary when it comes to color palette – green is the primary color on the first ground floor apartment, blue is the color of the other ground floor unit, and the upper level studio is red and gold.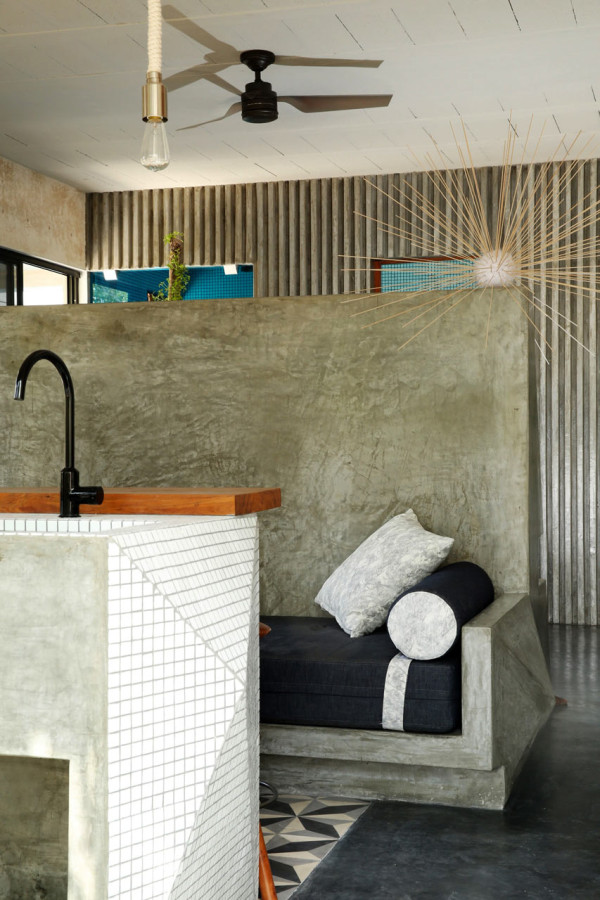 Each of the units feels tropical while at the same time being modern.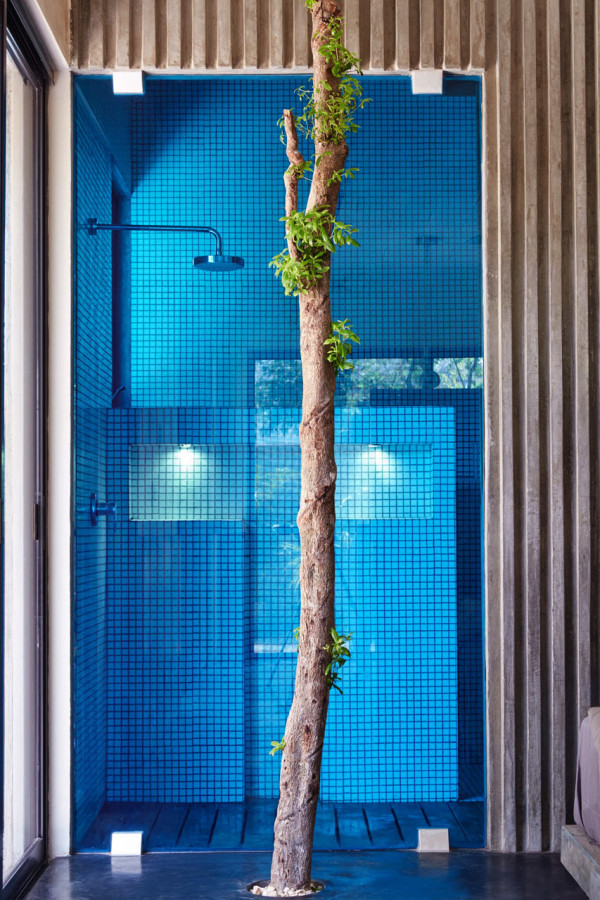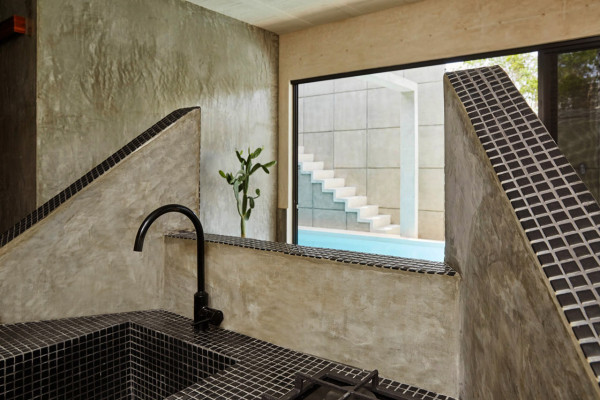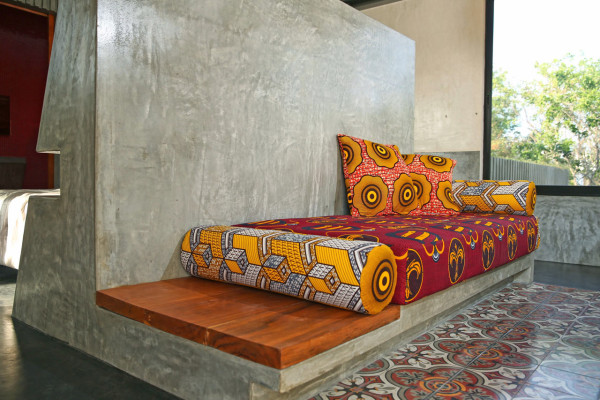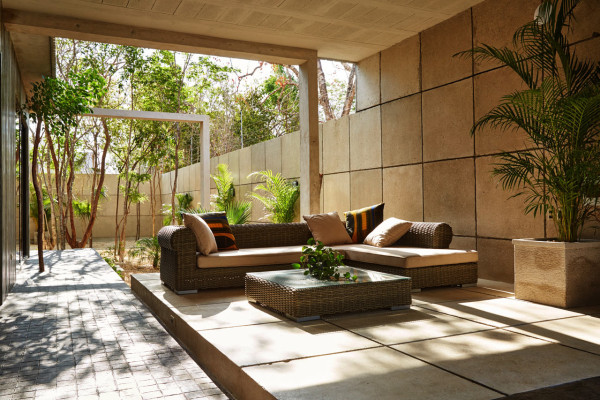 Photos by Loris Guzzetta.