The 7,200 square foot Trousdale Residence was built at the top of Beverly Hills, overlooking the city with views that span from the Pacific Ocean to downtown Los Angeles. Designed by Mayes Office, the home boasts a jealousy-inducing backyard with a new 480 square foot detached pool house, swimming pool, jacuzzi, and sunken fire fit. The front of the house includes a limestone bridge over a reflecting pool that you cross to reach the impressive 6′ x 9′ pivoting front door, which is clad in an acid wash copper finish.
The pool house has a roof that opens up letting light pass through its steel beams. The outward corner has unobstructed views when the sliding doors are hidden away, giving the feeling that you're outside.
The interior utilizes a combination of warm wood, copper, limestone, marble, and exposed steel giving the home a cozy, industrial feel.
A 12′ high living green wall begins begins at the driveway and continues to the interior through the entrance and main living space.
The front door looks as if it's floating within a frameless glass surround.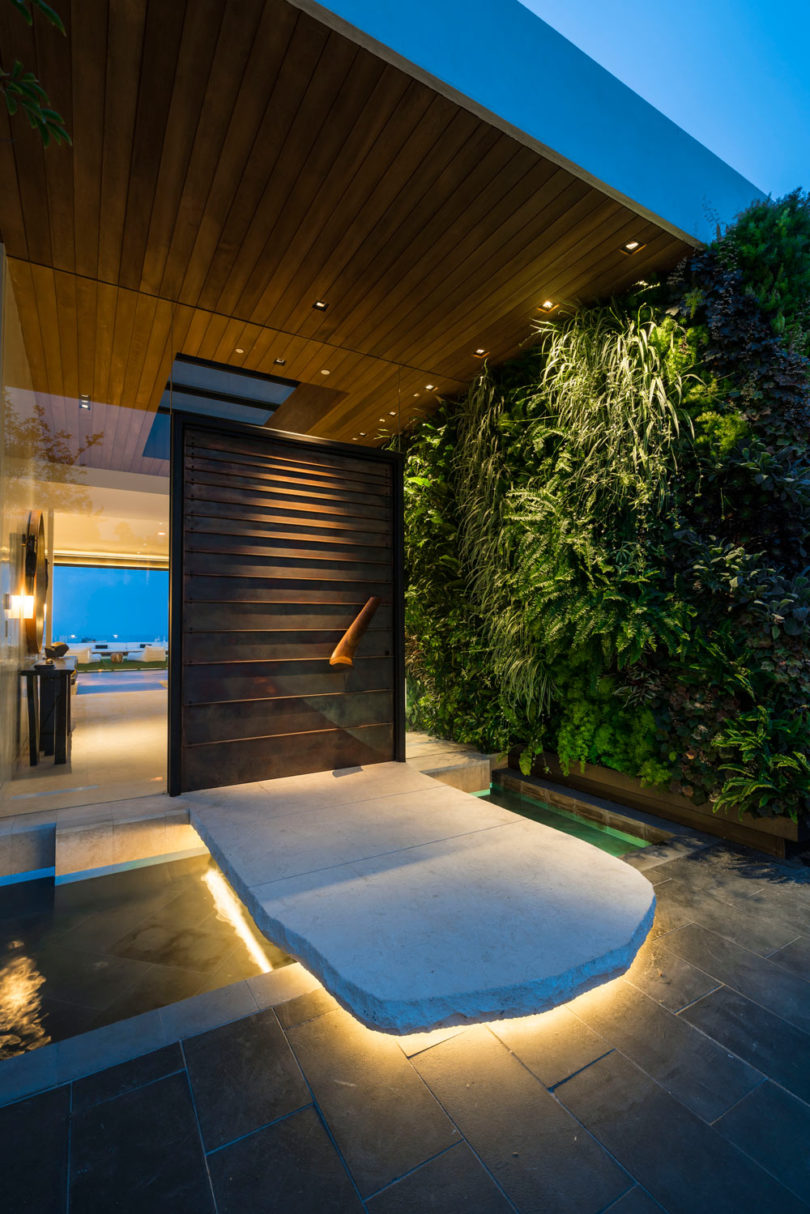 Photos by Nathan Irick, courtesy of Bowerbird.