The brand-new Trousdale Residence is a 4,200 square foot house located in Trousdale Estates, an historic part of Beverly Hills. The single story home, designed by Marmol Radziner, boasts views of the ocean and Century City atop its terraced lot. Made up of four bedrooms and 4-1/2 bathrooms, the home's walled parking court, along with oak trees, keeps it private.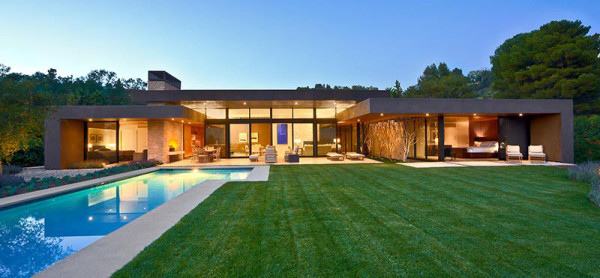 Around back, the house opens up with a 40 foot wall of glass which slides apart to give direct access to the exterior.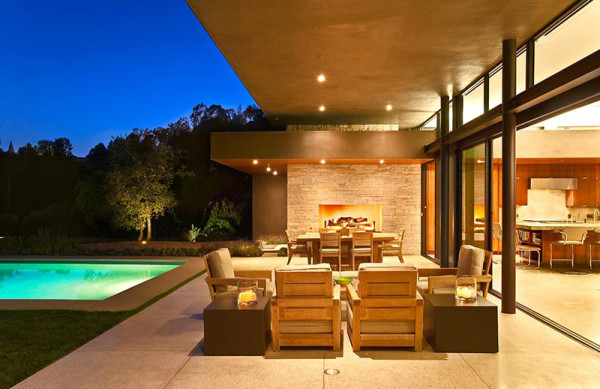 The backyard has a heated outdoor deck that leads to the grassy yard and swimming pool. The roof hangs over to offer protection from the California sun.
A central great room is flanked by two private wings which house the master suite and the guest/office suite.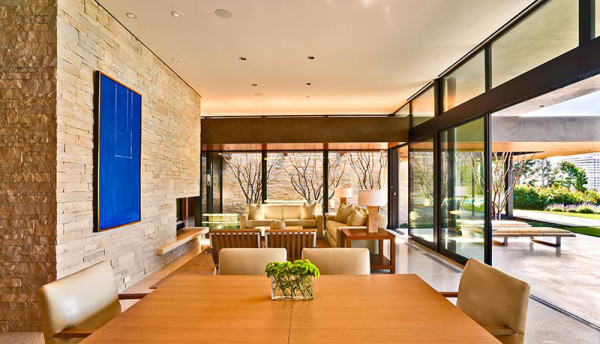 Dry stacked stone is used indoors and out for the fireplaces, as well as to frame the entryway. Terrazzo floors span the inside through to the outside deck to visually continue the space.
In the private wings, the walls fold up to extend the spaces to the backyard.
Photos by Barry Schwartz.