Tsuyama Furniture Celebrates Cedar + Cypress Woods at Designart Tokyo
Tsuyama Furniture Celebrates Cedar + Cypress Woods at Designart Tokyo
1/16 Photos
2/16 Photos
3/16 Photos
4/16 Photos
5/16 Photos
6/16 Photos
7/16 Photos
8/16 Photos
9/16 Photos
10/16 Photos
11/16 Photos
12/16 Photos
13/16 Photos
14/16 Photos
15/16 Photos
16/16 Photos
Tsuyama Furniture is the result of a collaboration between SEIKI DESIGN STUDIO and the wood industry in Tsuyama, Okayama, in western Japan. The duo's aim was to design and create a modern, simple series of furniture that expresses the beauty and texture of cedar and cypress trees. Japan and its people have a close relationship with forests, in fact they cover 70% of the country's entire land mass. In an effort to integrate wood further into our modern lives, Tsuyama Furniture puts forth a collection that pays attention to the form and materials that made up everyday pieces. From a dining table to a trip of vases to a floor lamp, the series is a comprehensive look at what's possible using these materials. Tsuyama Furniture was exhibited October 22 – 31 at Designart Tokyo.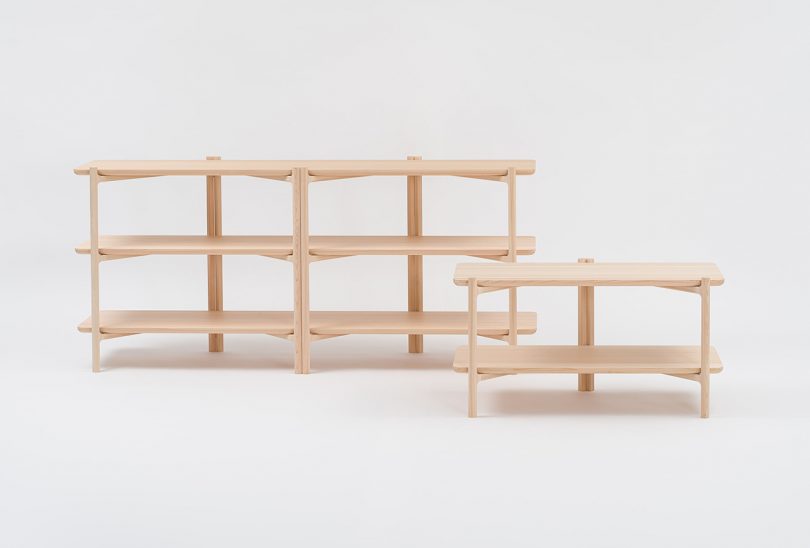 To learn more about Tsuyama Furniture, visit tsuyamafurniture.com.
Modern Love
Whether you want to show some love to your partner, friends, pets, or just get a treat for yourself — you'll find plenty of thoughtful, design-driven Valentine's Day gift ideas in the Design Milk Shop.