While cats may be cute, their litter boxes are not, leaving pet owners in a quandary as to where to place the unsightly necessities. A quick look at the market and it's obvious that most litter boxes are pretty horrible – either cheap plastic bins or expensive, oversized electronic ones that tend to break. Enter Tuft + Paw, a design-focused cat furniture brand that just launched a minimalist litter box named Cove.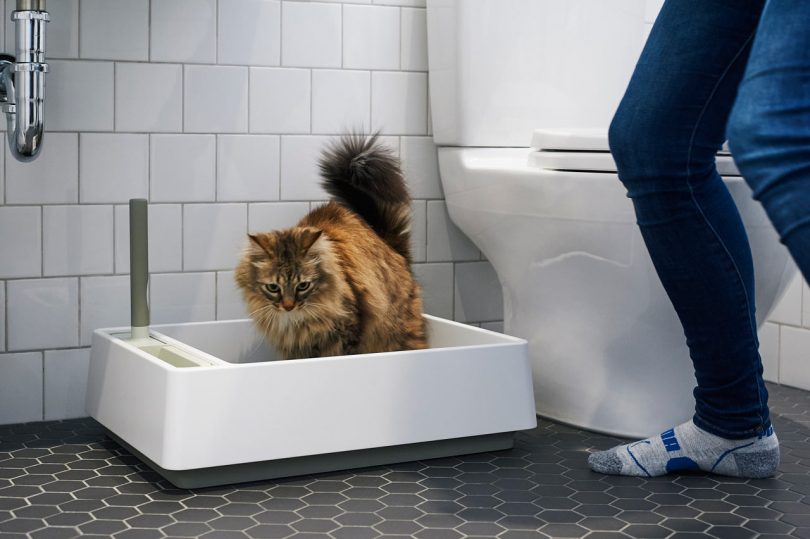 Cove is simple in design and visually appealing, making it a new standard in the pet product game. The all-in-one setup includes a scoop, hand brush, and dustpan that conveniently store away right into the top of the box. Having everything you need at your fingertips means it's so much easier to keep the litter box tidy – scoop, sweep up any surrounding mess, and then store the tools away. It's all made from recycled plastic making everything durable and easy to clean. Plus, Cover is toxic-free so it's safe for both you and your pets.
Cove is made from recycled plastic making it durable and
The bottom has a silicone base to keep it in place and there's a handle you can grab when it's time to move or deep clean it.
If you want to add a Cove to your household, Tuft + Paw is running an already successful Kickstarter to get the ball rolling.