As soon as I hear the word "tumbleweed" I immediately conjure up an image of a desert with those dry clusters rolling across the landscape and that's exactly the inspiration that h2o architectes had in mind when they developed their Tumbleweed project. Each cardboard component comes as a tetrahedron that you fold and connect together to form a three-dimensional volume. You can then connect as many volumes together based on how you want to use them.
The idea is to bring plants and greenery back to our overly busy and active urban lives. The Tumbleweed system is adaptable and can be changed up to help form and shape the direction your climbing plant will grow, helping you achieve "a living work of art or a dream garden."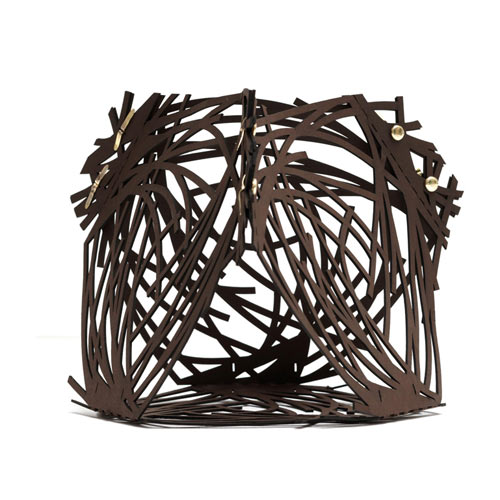 Photos by Stéphane Chalmeau.