This quarter-acre plot of land just 500 feet from the Atlantic Ocean was purchased over 40 years ago by a couple with hopes to build on it one day. Cut to present time when they were ready to build, which involved extensive negotiations with the state, county, and town over building codes. Finally, they were permitted to build a tiny, two-story house with just a 15′ x 20′ footprint designed by Bates + Masi Architects.
Just because the house was relatively small, didn't mean they had to go to boring route. The Beach Hampton house, located in Amagansett, New York, displays slight shifts in geometry, helping to make the most of natural light while maintaining the tight footprint.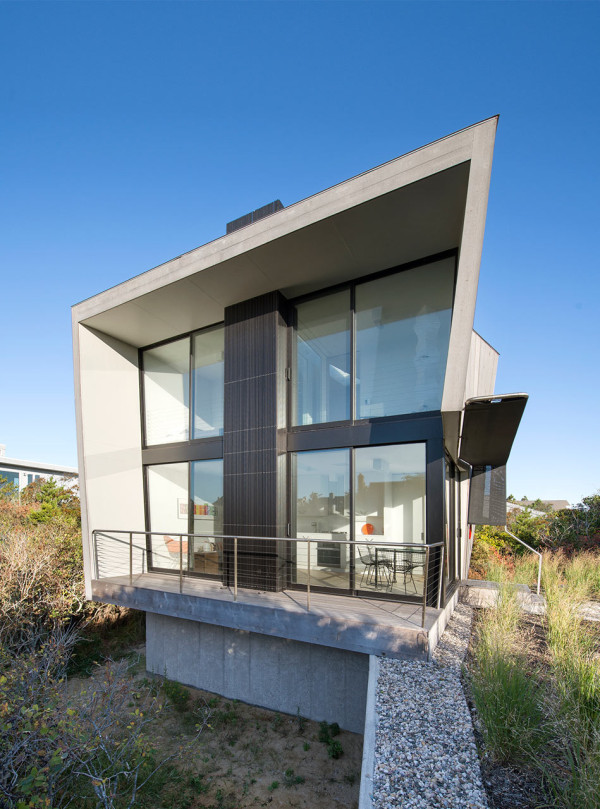 They were required to build the house six feet above the natural grade, per FEMA, and the town restricted the height to just 25′ feet above grade. That left just 600 square feet to work with. By expanding the volume towards the top, the interior feels larger and it makes way for an interior light well that brings light to the ground floor.
Large expanses of glass give the interior a completely open feel to enjoy the view.
Upstairs, the bedroom and study are divided by glass walls on either side of the light well, making the space feel even larger.
Privacy shades can be lowered between the spaces, which are also acoustically divided.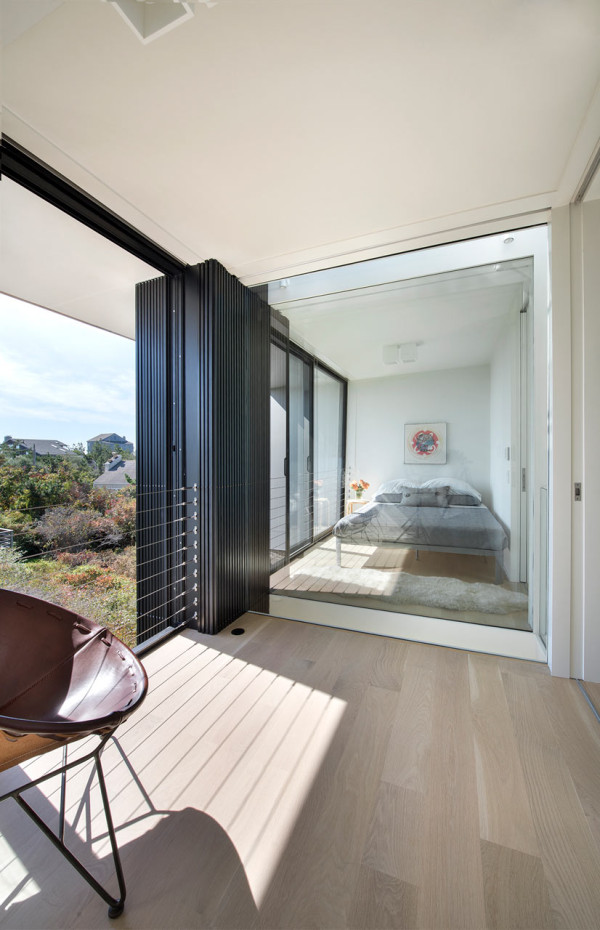 Each room has its own mechanical unit, making it more energy efficient, but also eliminating the need for floor and roof ductwork. That helped reduce the height of the overall home.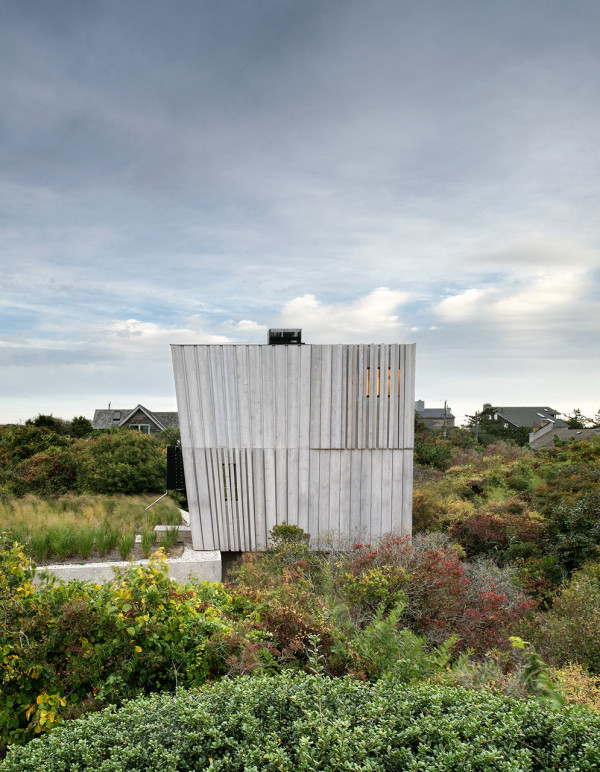 Photos by Bates Masi + Architects.