After Architecture, a collaborative design house founded by two Cornell University seniors in the Bachelor of Architecture program, designed the Twofold bench, seating to accommodate two user groups, along with two types of behavior.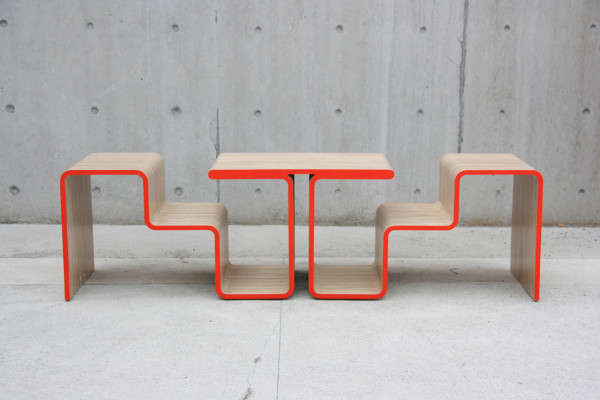 The all-in-one table slash bench design can host the average person of average height and seat them comfortably 18″ off the ground, perfect for resting your feet or playing a game of chess. The other type of user would be children, with space for the child to slide in and have the table be chest high for game playing or just to feel like a big kid.
The bench is milled from plywood profiles, basically inverting the way plywood is traditionally used, causing the linear layers to be exposed. The edges were then painted with a bright, neon color making the curved geometry of the piece pop.
Twofold was designed for a site outside the Boston Children's Museum at Fort Point Channel and is currently on display as part of the Design Museum Boston's Street Seats: Reimagining the Public Bench Exhibition.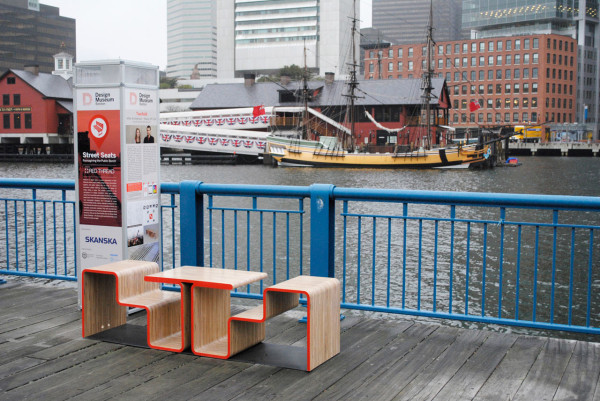 Design From Around The Web