Located in Dnipropetrovsk, Ukraine, this light-filled apartment, designed by SVOYA studio, comes furnished with an eclectic interior and some pretty amazing vertical green walls in the main living area. The design team took inspiration from the apartment's views of the River Dnipro.
The design team's goal was to create a comfortable place for the owners that was also ergonomic with a combination of modern and vintage decor, all grounded by the greenery climbing up the walls in between the windows.
Opposite the vertical gardens, they used horizontal wood boards from floor to ceiling, adding another natural element into the space.
Despite its urban location with city and river views, your eyes float back to the gardens that rest between the windows.
The long hallway leads your eye straight out the window, giving the apartment a sense of space.
Another important detail for the owners was having a space to showcase their contemporary art.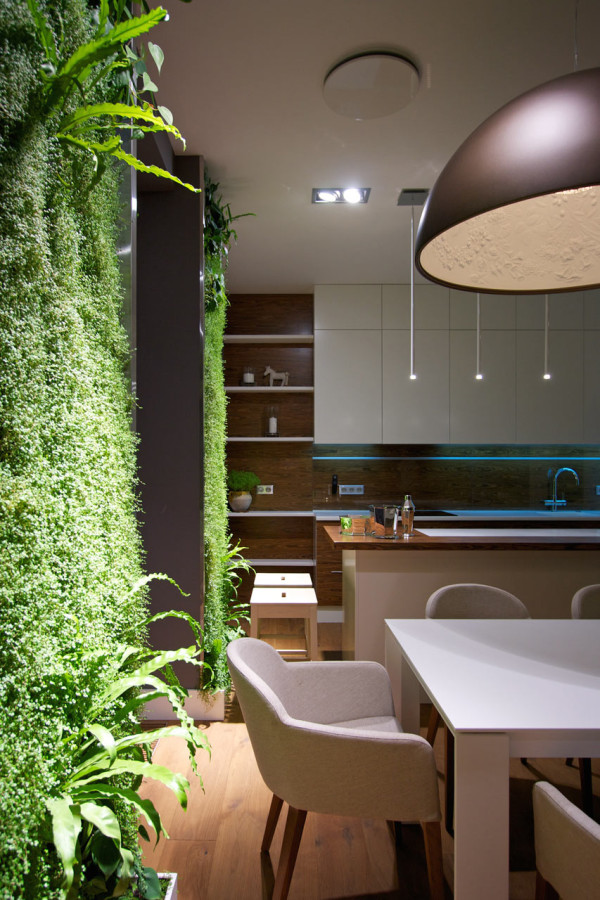 Photos by Tanya Kovalenko.