Tokyo-based designer Kazushige Miyake has a storied history with/for Japanese retailer MUJI, responsible for several minimalist home accessory modern day classics that reflect the company's ethos in service of affordable modern design for daily life, including his work on the MUJI travel hair dryer (2014), a collection of USB power strips, (2016), and most recently a characteristically monochromatic pair of USB powered desk fans (2017) – not to mention his similarly inclined work for Japanese design firm ±0. Miyake's new ultrasonic MUJI Humidifier continues this vision of beautiful objects in service of mundane daily tasks.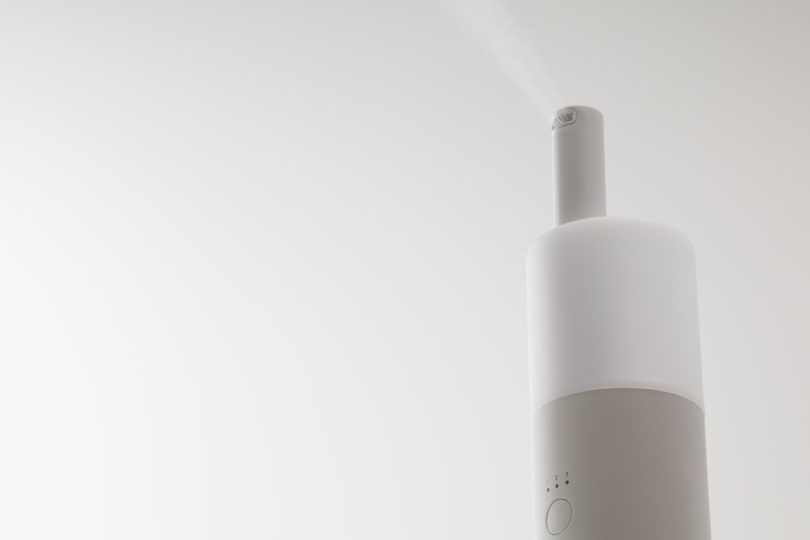 Unlike the current MUJI humidifier (which we already use on the driest days here in Southern California), the new design is taller and more narrow, topped with a small chimney stack designed to disperse a fine micro-mist at a sharp angle upward. The additional height and angled output prevents moisture from accumulating underneath, aimed higher than the previous design. Sharing a feature with its predecessor, the new design can be used with essential oils to add calming scents to any room without the size of a typical humidifier unit.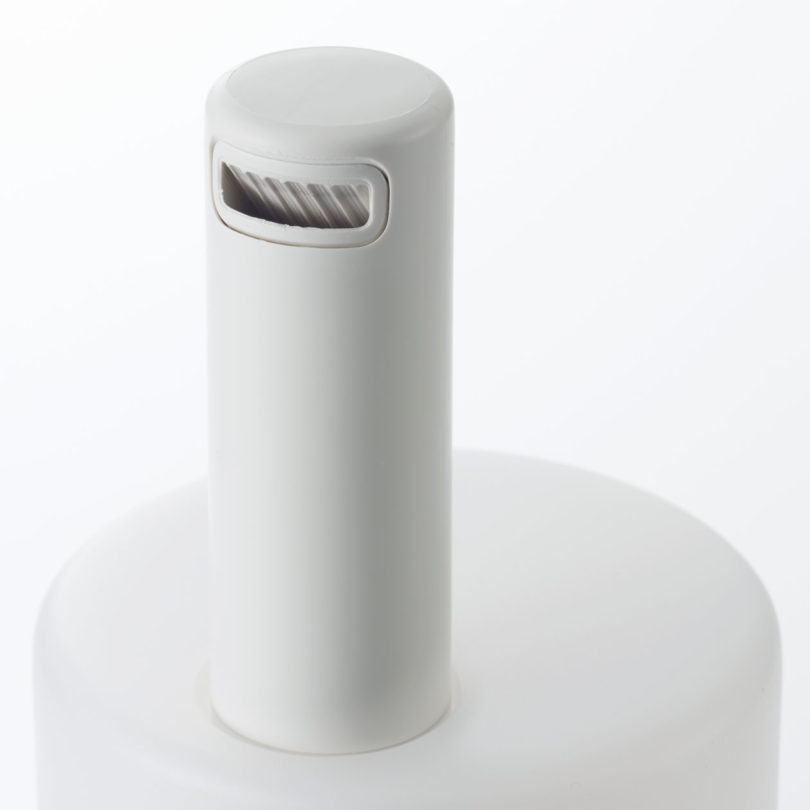 Currently unavailable domestically in the United States, expect to see this new ultrasonic humidifier design in due time; as is often the case, United States customers are last to receive the latest in MUJI designs globally.