Marcel Luchian Studio designed the minimalist M House in Singera, a town in the Republic of Moldavia. Composed of unconventional forms, the residence's concept design also does a brilliant job of marrying materials with a combination of glass and concrete, both inside and out.
The house's structure is made up of two off-center forms, one on top of the other, steering clear of a traditional box-like design. The overhang from the second floor provides exterior coverage below, perfect for when it's raining.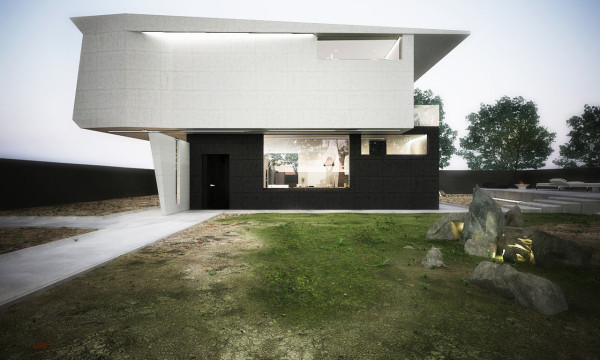 The two stories also contrast in color, with the darker shade being on the bottom.
The project is being presented at the third edition of the GIS Architecture Expo Conference.
The interior continues the harmonious use of light and dark materials with dark polished floors alongside white and neutral-toned furnishings and walls.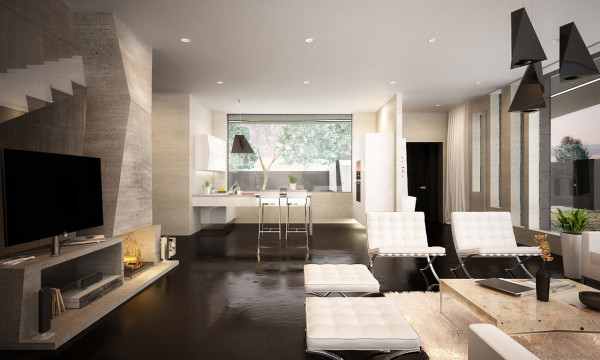 Renderings by Marcel Luchian Studio, courtesy of v2com.net.