Undulating + Futuristic, Meet the Mawj 3D Printed Chair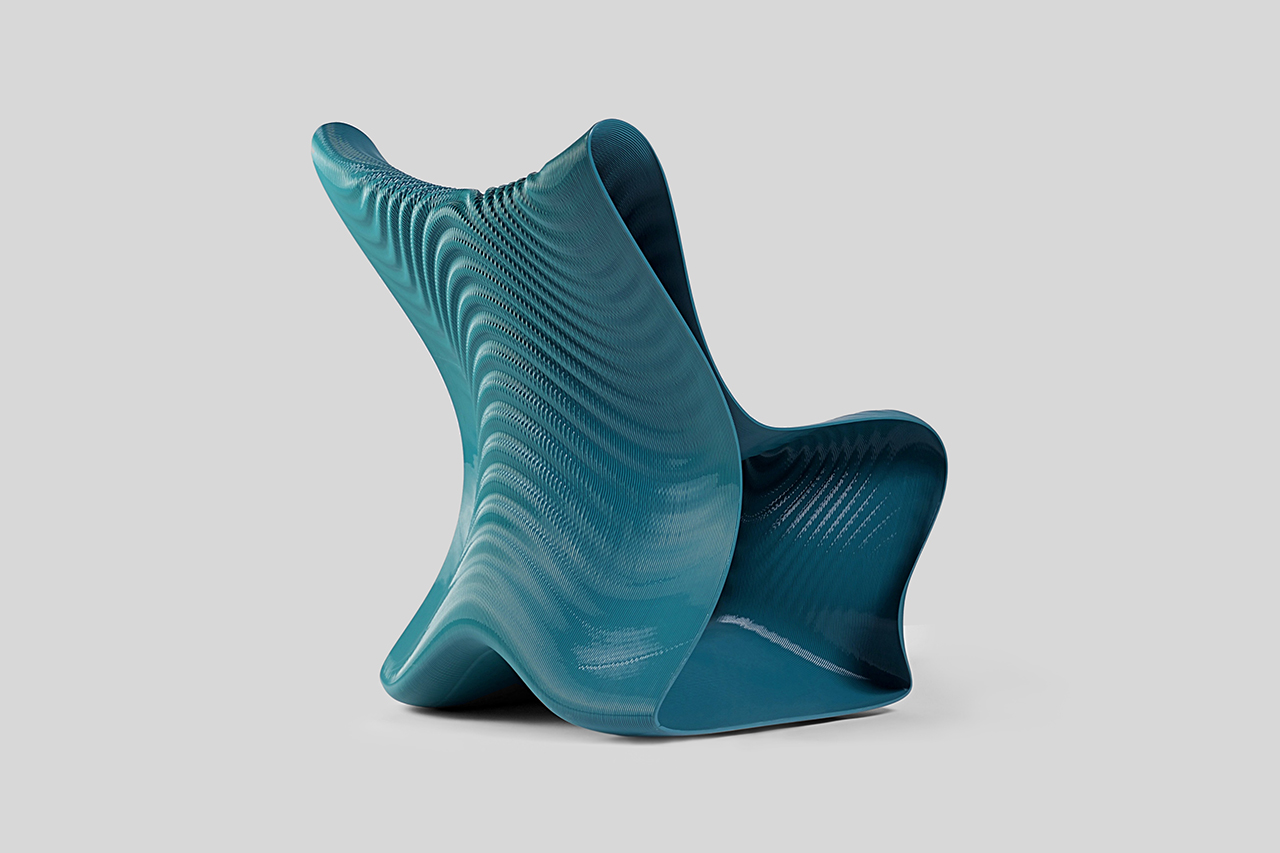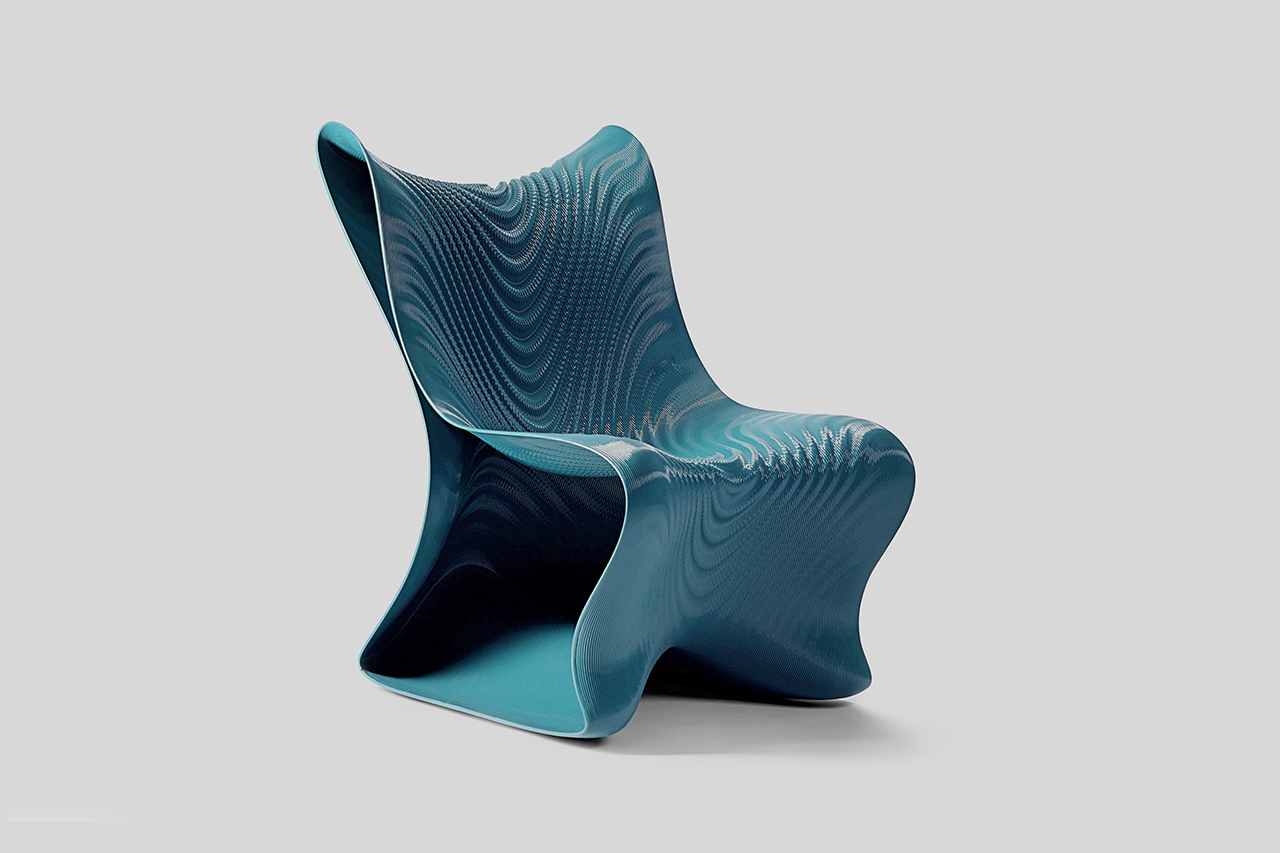 Undulating + Futuristic, Meet the Mawj 3D Printed Chair
1/13 Photos
2/13 Photos
3/13 Photos
4/13 Photos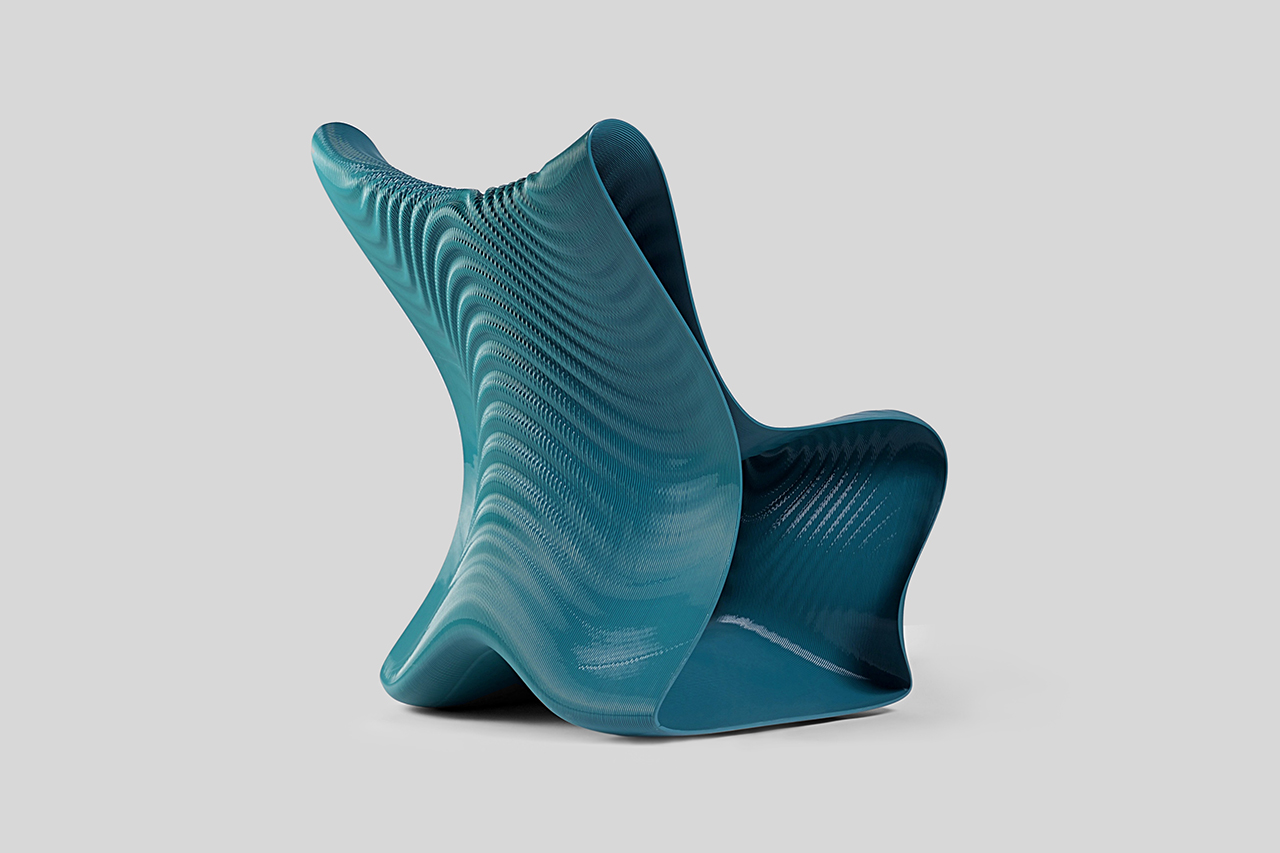 5/13 Photos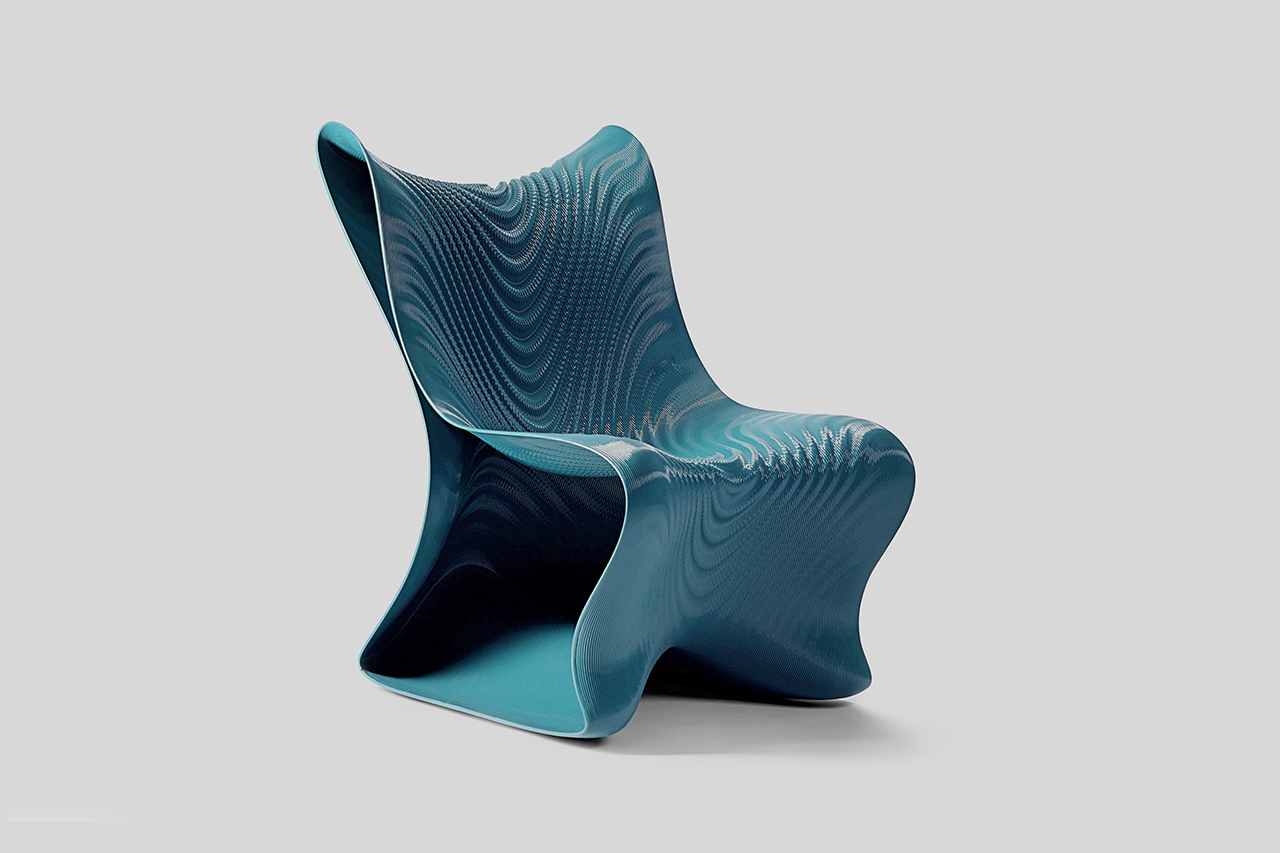 6/13 Photos
7/13 Photos
8/13 Photos
9/13 Photos
10/13 Photos
11/13 Photos
12/13 Photos
13/13 Photos
"Mawj" is the Arabic word for wave, reflecting the concept behind the design of this commissioned 3D printed chair by MEAN (Middle East Architecture Network). Designed by Riyad Joucka and inspired by the undulating waters of the Arabian Sea on the shores of Dubai, the name couldn't possibly suit this minimal piece of statement furniture any better.
Designed for comfort, stability and ergonomics, Mawj investigates the possibilities of 3D printing for bespoke furniture designs. Manufactured by Nagami using a continuous form, the chair is printed on its side using 6mm plastic polymers. On every other layer, the curve inverts to a negative value, generating a weaving pattern that creates larger ripples on the surface. This helps with Mawj's structural strength, fading towards the edges and intensifying at the top. Lightweight with minimal materials, this might be the future of furniture.
While Mawj is a custom piece of furniture, you can learn more about MEAN and their other projects at m-e-a-n.design.
PANTONE Color of the Year 2022
The Pantone Color of the Year 2022 is… PANTONE 17-3938 Very Peri! Check out this curated collection of our favorite finds on Design Milk Shop that give nod to the Pantone Color of the Year 2022 to get ahead of the New Year!